The good news just keeps coming from the Ninetndo Direct, as while we don't have an Another Code: Recollection release date, we do know that it's coming to Switch, complete with a sequel and DLC included. It's sure to be a great puzzle game experience.
If you've not heard of the game before, you're forgiven, it's a bit of a hidden gem but hopefully it can get the recognition it deserves when Another Code releases on January 19, 2024. If you simply can't wait, you can get your pre-order in when they go live.
Originally releasing on Nintendo DS in 2006 as Another Code: Two Memories (titled Trace Memory in the US) and the sequel Another Code: Journey Into Lost Memories on Wii in 2009, the pair are set to offer new and old fans a new experience on Nintendo Switch. That's especially true for fans in North America, as the sequel didn't release outside of Japan and Europe.
In the game, you follow Ashley as she starts to seek answers about her presumed dead father. There are puzzles at every turn with intricate solutions that lead Ashley forward in her adventure, revealing more and more of her past as she goes. Naturally, as with any detective game of this nature, you can expect some twists and turns along the way.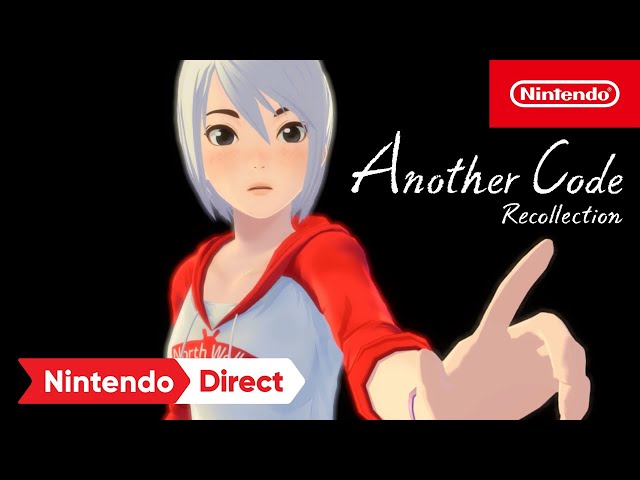 Then, in Journey into Lost Memories, Ashley again finds herself looking into the mystery of her past as she searches for the truth about her mother. Not only is the source material remade, but fresh content comes with the Switch version, too – with new music, challenges, and cutscenes to enjoy.
For a full rundown of what Nintendo announced, here's our September Nintendo Direct roundup, including what to expect from the Splatoon 3 side order DLC and when the Princess Peach: Showtime! release date is.