The Nintendo Direct September 2023 is here, with Nintendo announcing its plans for the winter with 40 minutes of content for our squelchy eyeballs. In classic fashion, we don't really know all that much before the show, though there have been some rumors of new Switch games on the horizon. Time to see if those rumors are right with all of the Nintendo Direct September 2023 announcements.
There are the expected things – if we don't hear about the Splatoon 3 Side Order DLC or Mario Kart 8 Deluxe's final wave of content, I'll be shocked. But, then again, there are some less expected things. We could get a new F-Zero, though these rumors have popped up over the last five years on and off. We could also get a new Donkey Kong, but again, who knows?
One of the strongest rumors over the last few years is about Twilight Princess Switch and Wind Waker Switch ports. Various insiders have corroborated these rumors, and we feel pretty confident Nintendo has them in the bank. Where are they? Maybe we'll find out tomorrow.
Where can I watch the Nintendo Direct September 2023?
You can watch the Nintendo Direct September 2023 via Nintendo's YouTube channel. You can find the link below:
Nintendo Direct September 2023 announcements
These are the great announcements from the September 2023 Nintendo Direct:
Splatoon 3: Expansion Pass
The moment all of you splat fans were waiting for, Splatoon 3 DLC is confirmed and it looks set to bring all of chaos and carnage. Side Order is a single player experience set in the Spire of Order and is due to arrive in Spring 2024.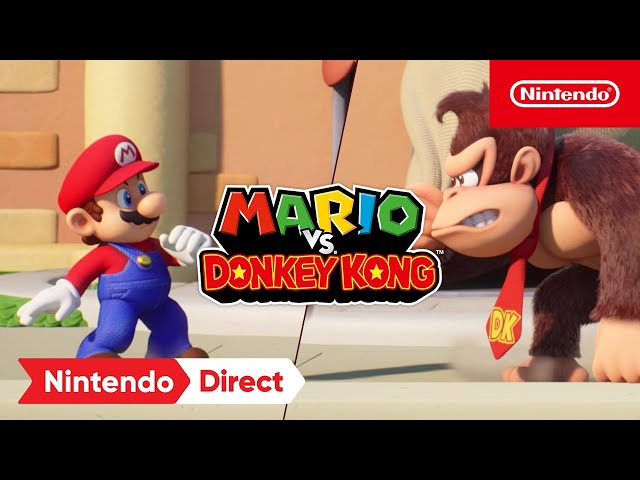 Mario vs Donkey Kong
The rumors were true, and it's time to help Mario to track down Donkey Kong in this remake of the original. All of the platforming goodness that you love about Mario is on offer here. Also, we're here for the snazzy handstand jumps and backflips! Launches on Nintendo on February 16, 2024.
Prince of Persia: The Lost Crown
We got yet another look at Prince of Persia: The Lost Crown, and it's shaping up to a be a treat for Metroidvania fans. Pre-order to get the Warrior Within skin when the game releases on January 18, 2023.
Super Mario RPG
We got to have a closer look at the Super Mario RPG remake, in which Nintendo showed us some of the new and returning features to the game. We can't wait to dive in and have yet another adventure with the Italian Plumber on November 17, 2024.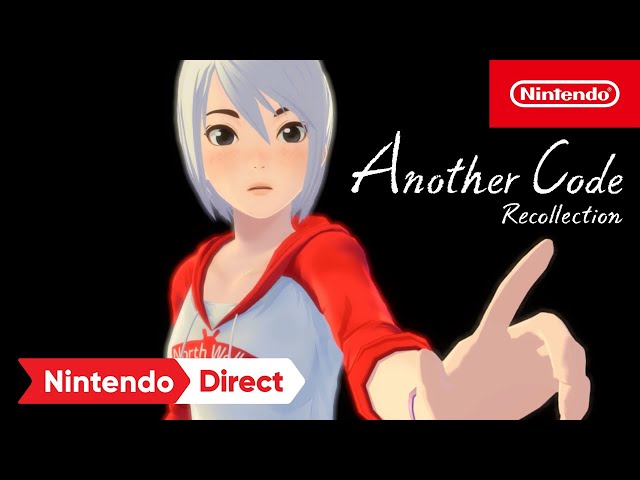 Another Code Recollection
It's time for another detective game, and this time it's… in which we play as Ashley as she goes to a mysterious island ready to crack a case and search for him. Better yet, Another Code R is is included in this package, coming to you on January 19, 2024.
Princess Peach Showtime
Time for a look at Princess Peach's game – we always knew she was a badass. You can expect a lot of the same gameplay you know and love from the Mario franchise, though Peach does have access to some unique abilities to help her out. Just look at Swordfighter Peach, I'd let her save me any day. Bring on March 22.
Saga Emerald Beyond
It's time for another adventure in Saga Emerald Beoynd, the latest entry in the beloved RPG series. Featuring new characters, a fresh story, and all the fun we've come to expect from the series.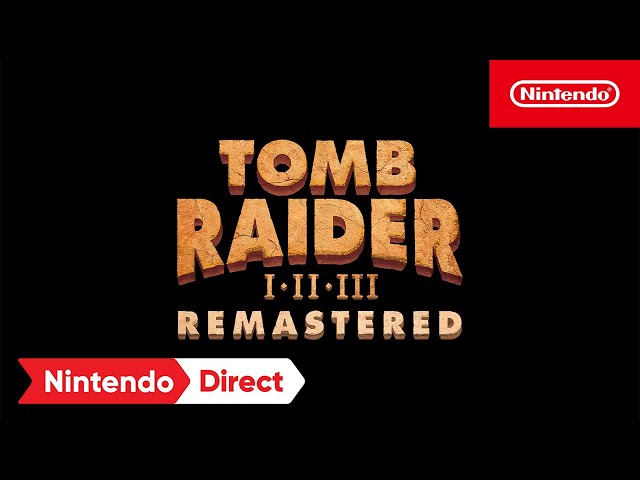 Tomb Raider trilrogy
It's time for Lara Croft to jump onto Nintendo Switch in her original three adventures. All of which come with their secret levels. What a great Valnetines Day present, as it releases on February 14, 2023.
Detective Pikachu Returns
Detective Pikachu is out on October 6, 2023, so it was a treat to get a look at what we can expect from the new game. Luckily, other 'mon are on hand to help Pikachu and Tim to find Tim's dad, Harry.
Trombone Champ
You'll have a honking great time making great music when Trombone Champ releases later today.
Wartales
We hope you're ready for a hard fought battle in Wartales, as this RPG tasks you with traveling across a perilous land, facing many enemies in strategy battles. Well, if this interests you, great news, it's out now.
Contra Operation Galuga
It's time to play some more Contra, as this remaster features new weapons, super attacks, and enemies. You can dive in early in 2024.
Unicorn Overlord
Besides the fact that this RPG has a pretty cool name, it looks to be an absolute treat for those of you who apprectiate a good tactical game. You need to gather allies, form relationships, create an army from more than 60 characters, and bring prosperity to the land. The game is due to arrive on Nintendo Switch on March 8, 2024.
Luigi's Mansion 2
We all love Luigi's Mansion 2, so to see it get a HD update for Nintendo Switch is fantastic. Featuring vacuming ghosts, a huanted mansion, and spooky surroundings, this looks to be an absolute treat for the plumber in green. Oh, and you can play with up to three other players when Luigi's Mansion 2 releases in Summer 2024.
Nintendo Museum
If you love Nintendo, you might like to know that the Nintendo Museum should be ready in March 2024, with an opening date to be announced at a later time.
Sora Amiibo
The long-awaited Sora Amiibo is coming out next year. He looks pretty gorgeous if we do say so ourselves.
F-Zero 99
the first F-Zero game makes a comeback as a 99 player battle royale. Do you have what it takes to be the last car driving? Find out if you're an active Nintendo Switch Online member later today. You can even use the wireless Super Nintendo controller for it.
Bandle Tale: A League of Legends Story
The next League of Legends Story game takes you to Bandle City in this crafting RPG. You even get to create your own Yordle when the game releases in 2024.
Song of Nunu: A League of Legends Story
Song of Nunu launches on November 1, and it promises to be a wholesome narrative driven experience!
Warioware Move it
We got a look at the new Warioware game, and this one looks pretty unique thanks to the microgames in which you need to use a 'form.' Good way to stay fit we suppose when it releases on November 3, 2023.
Eastward: Octopia
Eastward gets its first piece of DLC, so it's time cook for your neighbors once more when the exampsion releases later this year. You don't even need to have played Eastward to access it.
Wargroove 2
Groove is in the, well, war, according to Wargroove 2. Much like the first game, you can expect all sorts of carnage and chaos, especially since you can now take the fight to your opponent at night. If you want to dive in, the game is available on Nintendo Switch on October 5, 2023.
Dave the Diver
October 26. Remember the date as that's when Dave swims onto Nintendo Switch in an attempt to bring you some delicious meals.
Mario Kart 8 Wave 6
Pauline speeds on over from the Mario Kart Tour game, alongside some great tracks this Holiday season. Remember, Nintendo Switch Online and Expansion Pass members get this additional tracks for free.
Among Us map
The social-deduction game is ready to bring players yet another map, because backstabbing your friends on a spaceship isn't enough. the Fungle is ready to welcome you on Nintendo Switch now.
Paper Mario
Now this certainly is a surprise, we get to revisit the world of Paper Mario once more. Featuring all of the charm the series of games is known and loved for. Oh, did we mention this is a Paper Mario The Thousand Year Door remake? We didn't well now you know, so you can all lose your minds just like we did! It's due to release in 2024.
For more beyond the Nintendo Direct for September 2023, why not another big event from the month? We've got all the latest from the Apple event, with the iPhone 15 release date announced alongside a bunch of other goodies. Be sure to check it out.