The creators of Going Under are back with another wacky slant on the soulslike genre, this time involving, you guessed it, a crab. Looking both more polished and expansive than its first game, Aggro Crab's underwater adventure looks at first glance like an enigmatic experience, with life under the sea not matching up with what the Little Mermaid taught us to expect.
The Another Crab's Treasure release date is still a way off, having only been revealed at May's Nintendo Indie Direct, but we're very excited for a nautical adventure with a good bit of a nuance. With no word on Sports Story or Hollow Knight: Silksong, the Another Crab's Treasure reveal turned out to be one of the highlights of the indie presentation, helped by the tongue-in-cheek commentary from the game's development team.
Though we only saw a little gameplay in the trailer, it's clear that the developer is looking to create a soulslike game that trades in the often moody settings for rainbow reefs and jellyfish filled jaunts across glowing coves. That isn't to say that we're not expecting a challenge, not if the giant crab with cutlery claws from the trailer is anything to go by. That's one nasty crab.
When is the Another Crab's Treasure release date?
As ever, it's always the most exciting games from the Indie Showcases that are the furthest in the distance, and the Another Crab's Treasure release date sticks to that trend, looking at a 2023 release date.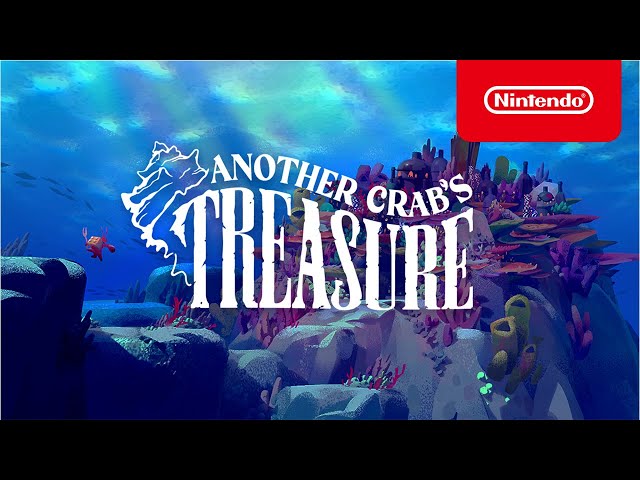 That's all we know, and all you need to know about the Another Crab's Treasure release date. For some upcoming titles you won't have to wait a year to play, be sure to check out our picks for the biggest upcoming Switch games.