Batman games can range from some of the best comic book videogames ever made, all the way down to pretty not-so-great best-forget-this-one nonsense. But, lucky for us, we've got more than enough of the former to fill a little list.
So, head down below to find our picks for the best Batman games on Nintendo Switch and mobile. Once you're done there, we can help you learn how to play Snake and play Tic-Tac-Toe, or, alternatively, pick up a new gadget with our guide to the best portable gaming consoles on the market today.
Anyway, here are the best Batman games we could find.
But before we talk about them, there's a far more important question to answer.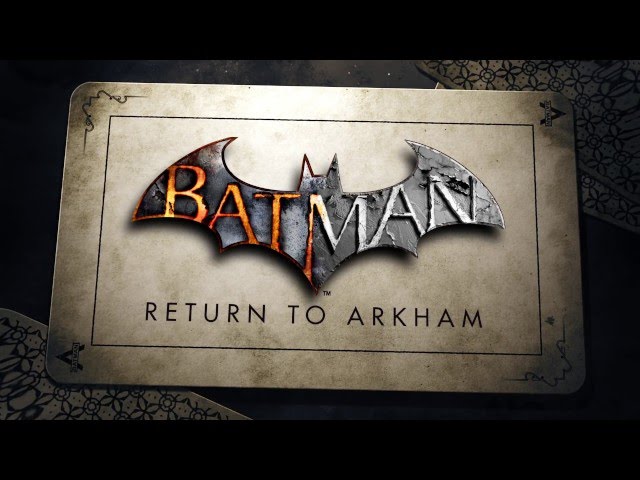 Are any Batman Arkham Switch games?
There are currently no Batman Arkham Nintendo Switch games. In spite of loud rumours over the last few years of a port for Nintendo's handheld, these haven't really intensified much. It may just be fireless smoke, or the games may still come in the future – but there's nothing more than conjecture for now, sadly.
Batman: The Telltale Series – Switch and mobile
Telltale is famous for its ability to tell an engaging, choice-full story that stays with you for long after you finish. The company's first crack at Batman is solid, telling a unique Batman story that's a must see for any fan of the superhero. While round two for Telltale is more engaging gameplay-wise, the first round is an excellent place to start.
Lego DC Super-Villains – Switch
While the word 'super-villains' probably makes you think that Batman isn't here, you can still find all the best baddies in the bat-world there to play. Whether it's The Joker or Lex Luthor, there's a plethora of nasty folks in blocky form in a fun twist on the tried-and-true Lego games formula.
Batman: The Enemy Within – Switch and mobile
Here's what I was talking about earlier – Telltale's sequel to its first bat at Batman. And this time it's a whole lot more interesting. Telletale take The Joker and tell a story no one could've expected. Combine this with the classic choice-based episodic adventures that Telletale is known for and you've got a must-see Batman tale.
DC's Justice League: Cosmic Chaos – Switch
If you're itching for some Arkham on Nintendo's handheld, you're sadly still going to have to wait – there's still no news as we explained earlier. However, DC's Justice League: Cosmic Chaos could fill that action-shaped hole. It's a rock solid brawler aimed at kids that any grownup could still have a good time with. And you don't get saddled with just Batman – the whole team of good folks is here to play.
Lego Batman 3: Beyond Gotham – mobile
Lego Batman games may be getting a little long in the tooth, but the third installment still has that classic Lego magic. You run around, smash up Lego nonsense, hang out with some classic DC characters, and have a good time doing all of it. You'd have to be a real cynic not to have a little bit of fun.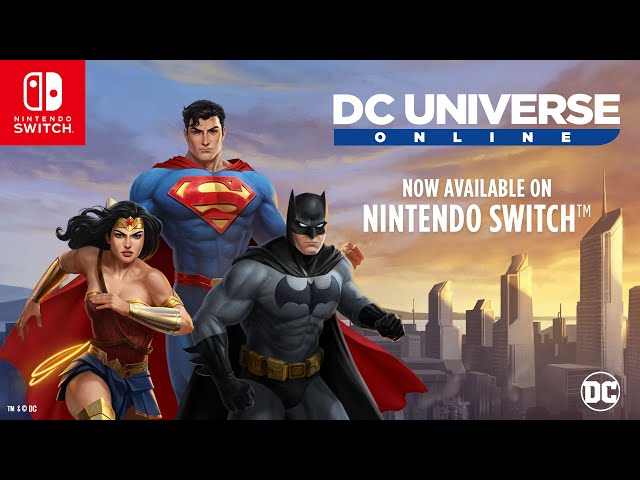 DC Universe Online – Switch
DC Universe Online is somehow still going strong – a rare thing for an MMO. Now that it's more than a decade old, it can seem a bit of an intimidating prospect to dive in. But if you can sink your teeth into it, the classic MMO trappings combined with superhero nonsense sure is fun. And, you get to design your own superhero before diving in, a treat worth savouring in any videogame.
Injustice: Gods Among Us – mobile
It's an age-old question – who would win in a fight, Batman or Superman? Well, now you can find out, in this ace mobile fighting game, one I've personally spent hundreds of hours playing. It's not so much that the gameplay is exceptional, but character collecting and watching various numbers go up is a wonderful time. It's pure mobile game mathematics that makes this thing work, and that's enough for me sometimes. Oh, and there's a sequel which might be better, but I like the original.
Anyway, there you have it – some Batman games! Go have fun, or look elsewhere with our guide to the best Marvel games or DC games for more superhero shenanigans.