Quick, grab your weapons, grenades, fastest car, and prepare yourselves for the first Call of Duty: Mobile season of 2022. The new update is dubbed Heist, and it promises plenty of action, explosions, and, of course, a major crime syndicate. COD: Mobile is entering 2022 with a bang, with its new season that offers a range of content for you to sink your teeth into.
The story arc in Call of Duty: Mobile Heist centres on Makarov and his criminal enterprise, which means the man himself – plus characters like Kingfish and Yuri – are the new operators, which brings us along nicely to the new battle pass. As with every new season, Heist offers the reward system in two different ways. You can opt for the free version, or pick up some premium rewards in the battle pass you pay for.
Naturally, you can expect to pick up COD Points, charms, calling cards, weapon blueprints, a new powerful weapon, and, of course, the new operators. The free battle pass gives you the chance to snap up the storm ball tactical item, a PPSh-41 SMG, and the threat-tracking sensor. Meanwhile, the premium version gives you the Heist characters, the Rytec AMR, and more.
If you've been hankering to spice things up by playing on different maps, you're in luck, as the fan-favourite Hacienda map is here, alongside Nuketown Temples. The former first made its appearance in the franchise back in Call of Duty: Black Ops 4, while the latter is a fresh take on the ever-popular Nuketown location.
A new multiplayer mode, Red Envelope Confirmed, is a take on the classic Kill Confirmed match type. However, this one is themed for the Lunar Year of the Dragon, and puts you in a 10v10 situation.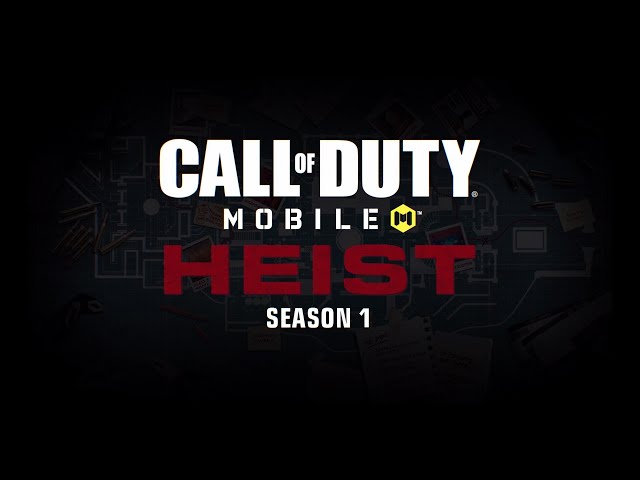 When does Call of Duty: Mobile season one begin?
Call of Duty: Mobile Heist kicks off on January 19, and is full of content. Including new maps, game modes, operators, weapons, seasonal challenges, and more.
If you're looking to stay up to date with all the seasons this year, keep an eye on our Call of Duty: Mobile update guide. We also have a Call of duty: Mobile codes list if you fancy grabbing yourself some freebies.
Alternatively, if you're after other games like Call of Duty, you should check out our picks for the best mobile shooters and best mobile war games. There are many battles to be won, and glory to be had.