Call of Duty: Mobile season 4, dubbed Spurned and Burned, will take you to the Wild West and introduce various changes. You can jump into the action on May 26 at 5pm PT, and you'd best be ready to embrace your inner gunslinger and put your duelling skills to the test.
As detailed in a blog post, Spurned and Burned will update the multiplayer map and introduce all-new game modes. You can also look forward to getting your hands on more weapons and blueprints inspired by the Western theme. If that isn't enough, then perhaps the inclusion of the heartbeat sensor, hawk X3 scorestreak, gunsmith 2.0, and a range of challenges will persuade you.
More than that, if you aren't a lone ranger, you can always join the clan wars. The new feature allows you and your fellow gunslingers to duke it out with five other clans over six day-long tournaments in an attempt to gain control of varying nodes on the map. If you prove to be the best in the West, there are rewards ripe for the taking.
If you are new to the first-person shooter, perhaps you would like to check out our Call of Duty: Mobile tips guide to gain an advantage on the battlefield. You can also look at our Call of Duty: Mobile download guide to find out how you can get into the action.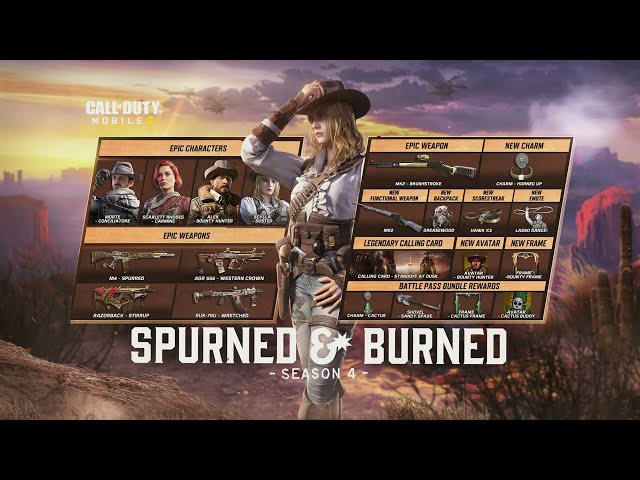 Or perhaps you prefer to play your games on a desktop. If that is the case, then fear not, for we can tell you how to play Call of Duty: Mobile on PC so you can get shooting in a way that suits you.