It's that time of the month again for all you Call of Duty: Mobile players out there. The new season, dubbed Shadows Return, is starting, and it's the tenth season to be in the game this year. Naturally, it brings a new multiplayer map, event, and battle pass. You can also expect to see Sony present the Call of Duty: Mobile World Champions 2021 stage five finals.
Call of Duty: Mobile Shadows Return is already here, meaning you can get to work completing the many tiers found in the battle pass. Of course, there are both free and premium rewards available, so all players can get some new toys. Such goodies include new weapons – including an SVD sniper rifle – blueprints, calling cards, charms, CoD points, skins, and more.
As for the new multiplayer map, fans of the more recent Call of Duty: Modern Warfare are in for a treat, as Vacant is now part of COD: Mobile. For those unfamiliar with the area, it's a smaller map that features an office building. You can fight indoors, picking opponents off in corridors, or if you prefer long-distance combat, you can find a vantage point among the vehicles outside.
If you fancy yourself as a bit of a showoff, fight as hard as possible to become MVP. If you do, your best eliminations show up as part of the MVP replay at the end of each match. Also, if you've been wanting a new mode to test your skills, you're in luck, as control matches are now available.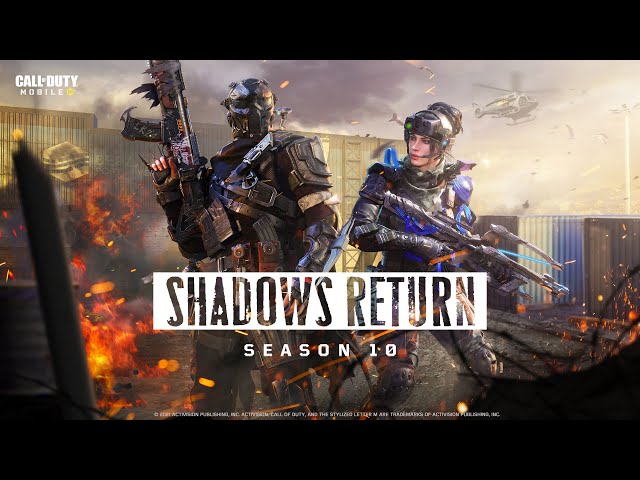 When is the Call of Duty: Mobile Shadow Returns release date?
The new season is already available. So jump on in to wreak havoc and reap the rewards.
Since you're here, why not check out our COD Mobile codes list? You might just find something that turns the tide of battle. Or, if you're yet to install the game, we have a Call of Duty: Mobile download guide to help you out.
Or, if you need a break from Call of Duty but still want to empty some rounds, take a look at our picks for the best mobile shooters. We also have other lists, such as the best mobile platformers if you're after something different.