It appears that a mobile version of Call of Duty: Warzone, Activision's hugely popular battle royale game, is in the works. News surrounding its development began circulating yesterday when a now-removed job listing was spotted by Charlie Intel. In the listing, Activision advertised for the position of a features executive producer on "a new AAA mobile FPS in the Call of Duty franchise." The game in question was referred to as 'WZM', likely Warzone Mobile.
The ideal applicant would be able to "harvest, adapt and deliver the essential features from Warzone console and PC into their best mobile instantiation". They would also be capable of "proposing and producing mobile-specific additions and changes to features to ensure a best-in-class mobile experience that players will love."
The listing made it clear that the project will be a collaboration between "multiple Activision studio locations around the world." This is notable given that Call of Duty: Mobile was in fact developed by Tencent's TiMi Studios. Considering that Delhi has started banning apps with ties to China, it perhaps comes as no surprise to see Activision opt to develop Warzone Mobile in-house.
Here's the season 5 trailer for Modern Warfare and Warzone: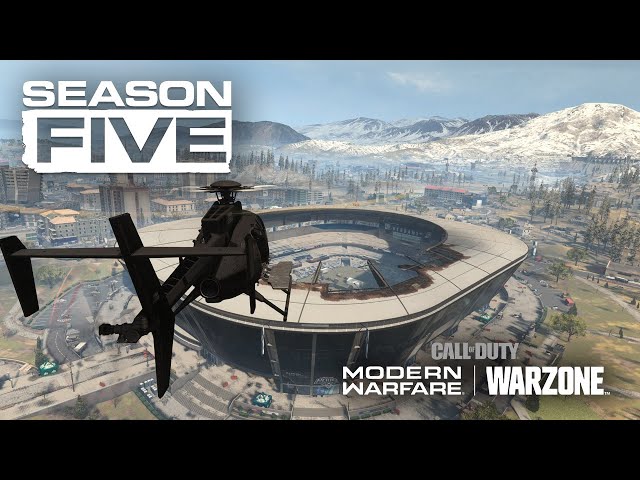 Call of Duty: Warzone first launched for PS4, Xbox One, and PC back in March and has since become one of the biggest battle royale games of all time. Much like Fortnite, Activision has made major announcements within the game itself, most notably when it revealed the teaser trailer for the upcoming Call of Duty: Black Ops Cold War.
Call of Duty: Mobile players will be well aware that the game already boasts a popular battle royale mode, so it's intriguing to see Activision move to create a dedicated BR game for mobile. One has to wonder whether COD: Mobile's BR will be cut to make way for the new release.
While we wait for more concrete news on this one, you'd be wise to check out our list of the best mobile multiplayer games.