If you're firing up this Cuphead Funko Pop guide, you're probably either also a huge Cuphead fan or looking to buy some gifts for someone you know. Make sure to also check out our Cuphead plush guide for even more great gift ideas, our PowerA Ms Chalice controller review for a great new way to play, and our Cuphead – The Delicious Last Course DLC review for the full lowdown on the fantastic new bosses.
It's not all about Cuphead here though, as we love pretty much anything cute and cuddly. Or more importantly, we just love most video games. Be sure to look after the nerd in your life with our other great gift guides covering presents like a Kirby plush, FNAF plush, Animal Crossing plushies, amiibos, and gifts, and this fantastic Undertale Flowey plush. Also, disclaimer, a lot of Cuphead Funko Pop figures are out of stock, so this is a collection of the figures we can find on sale. Check back for regular updates!
Enough waffle, let's get into our Cuphead Funko Pop guide
Cuphead Funko Pop guide
Cuphead – Mugman collectible figure
Not quite the main man himself, but if you squint your eyes I'm sure you couldn't tell the difference. Cupheads's right-hand cup, Mugman is a reliable friend and a fierce ally. He probably did encourage Cuphead into doing deals with the devil though, like your mates in the park egging you on to eat your mouldy lunch. Just me?
Cuphead – Ms Chalice Funko Pop
This fantastic figure showcases the third member of the cup trio, Studio MDHR recently gave Ms Chalice a turn in the Cuphead – The Delicious Last Course DLC, and changes how players interact with the game. Take home the powerful new protagonist herself with this cracking collectible.
Cuphead – Cala Maria figure
One of the most iconic bosses from the original Cuphead, Cala Maria is a blend of a traditional Medusa-like figure, alongside some seriously savage squid and octopi. Our love for her is deeper than the ocean, and we're sad we had to kill her. Anyway, how many tickles does it take to make an octopus laugh? Ten tickles… Get it? Well, I feel better now anyway.
Cuphead – The Devil collectable figure
The main man himself, don't trust him even if it sounds like a great deal… The titular devil from Cuphead – Don't Deal with the Devil (yes, that's the game's actual full name) is an imposing figure, and naturally one of the toughest boss fights in the game. We love their design here, managing a great mixture of charismatic and horrifying that the devil normally inhabits. The devil is in the details, and you can look at this horned figure whenever you'd like in your own home.
Sally Stageplay + wind-up mouse
Another of the many tricky bosses from Cuphead, Sally Stageplay caused havoc for Cuphead and Mugman in the theatre, and this figure brings that moment to life. It also includes an absolutely adorable little clockwork mouse, that almost makes the whole collectible worth it already.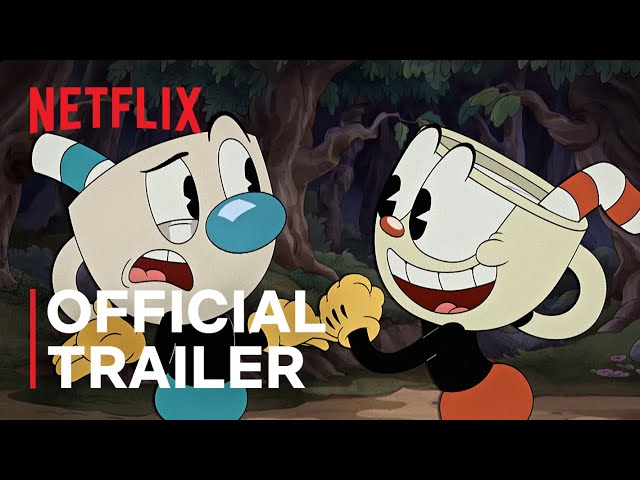 That's it for our Cuhead Funko Pop guide today folks, but if we see anything else around we will do our best to put the best deals up here again. If you haven't already, be sure to check out our guide covering the best Nintendo Switch games so you can find another game as good as Cuphead today.