If you're looking for a new tower defense adventure, then take a peek at the Defense Derby release date – hint – it's out now! It looks like an addictive title, akin to games like Clash of Clans, so we're intrigued.
Krafton Inc released Defense Derby worldwide on August 3 on both iOS and Android platforms, allowing all of us to jump in and get defending.
Defense Derby pre-registration has now concluded, following a successful soft launch in Australasian territories and Canada. Plenty of positive feedback came from this, indicating that it'll be a roaring good time. Those who did register can grab the Welcome Package filled with gold, rare cards, and a castle skin.
Krafton Inc, known for PUBG, aims to inject new life into the age-old tower defense genre with Defense Derby. The game introduces a new sub-genre that the developer dubs 'betting royale', where players scout units and begin battles by bidding.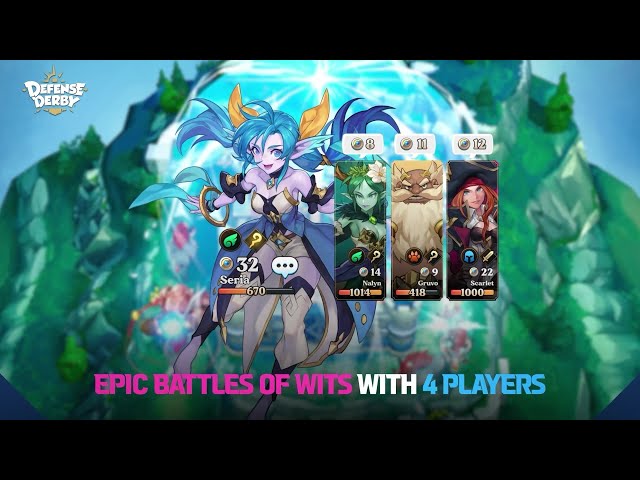 The game is a PvP tower defense title, with plenty of strategies to use and competitions to win. It's not all head-to-head with other players, though – there are PvE modes too, and a Guardians' Journey to take on, each filled with rewards and fun.
For more games that we highly recommend, check out these AFK Arena codes for some freebies and our list of the best mobile games out there.