If you're a fan of DDLV, you've got plenty of reasons to rejoice. The valley is set to keep on expanding and inviting in fresh faces, as well as squashing any problematic bugs, with consistent Disney Dreamlight Valley updates. So, if you want to keep on top of all the latest news and upcoming content, be our guest and read on, as we make a note of every stop on the Disney Dreamlight Valley roadmap.
We've got a bunch of other handy DDLV guides to help you on your magical adventure, too, covering all sorts of topics including Disney Dreamlight Valley gems, Disney Dreamlight Valley critters, Disney Dreamlight Valley seaweed, and Disney Dreamlight Valley realms.
Current Disney Dreamlight Valley update
Disney Dreamlight Valley Pride of the Valley
The fourth major content update, Pride of the Valley, brought the party to the valley on April 5, 2023. Introducing an all-new realm, fresh yet familiar faces from The Lion King, a bunch of new items at Scrooge McDuck's store, and much more, it's a grand way to see in the sunshine.
A Festival of Friendship
As of February 16, 2023, the Disney Dreamlight Valley A Festival of Friendship swept over the valley. As such, both Encanto's Mirabel and Frozen's Olaf are now ready to be a part of the valley. Not only that, but you can uncover the secrets of Frosted Heights with Merlin and Elsa, and, as if all of that isn't enough, this update introduces storage optimisation and some quality of life improvements.
Furthermore, the Disney 100th anniversary star path is now here, which has plenty of rewards on offer should you complete various duties around the valley. Such goodies include furniture and clothing inspired by real-world Disney100 items.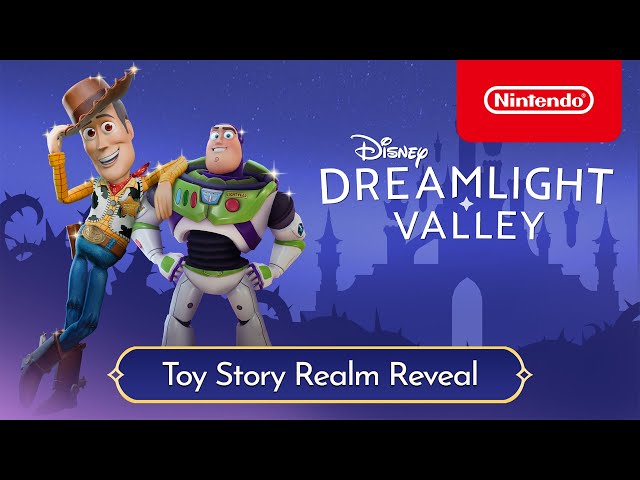 Disney Dreamlight Valley Toy Story update
As of December 6, 2022, the Disney Dreamlight Valley Toy Story update is finally here – seeing the arrival of Buzz, Woody, and a fun-sized realm based around their world. You also might just see a certain fuzzy blue alien causing havoc around town!
The update brought a new, festive-themed Star Path, Missions In Uncharted Space. In addition to all the adorable clothing, furniture, and accessories this Star Path brings, it also introduces the all-new Dream Styles feature that allows you to dress up Merlin and Mickey in festive holiday fashion.
Disney Dreamlight Valley Scar update
Having seen the intimidating castle of bones in the Sunlit Plateau, it was no surprise that the iconically wicked big cat Scar was coming to Disney Dreamlight Valley. So we were all prepared when, on October 19, 2022, Scar arrived along with a brand new star path featuring a bunch of autumn and Halloween themed decorations and cosmetics.
Disney Dreamlight Valley roadmap and upcoming content
The official Disney Dreamlight Valley Twitter brings us a fresh roadmap for 2023, detailing some of the exciting content to come over the next few months. Here's a glimpse at what to expect.
February
Mirabel Madrigal (Encanto) joins the Valley, along with Olaf from Frozen
Discover the secrets of the Frosted Heights Biome
Celebrate Disney's 100th anniversary with a themed Star Path
April
A new realm opens
Simba joins the Valley
More characters and surprises
Disney Park themed Star Path
Early Summer
Unveil the secrets of the Forgotten Lands, and finally find out who lives in that pumpkin house!
A new princess joins the Valley
More to come in 2023
Multiplayer
New characters
Realms
Clothing and motifs
Decorations and furniture
You can read the full blog post about the new roadmap on the official Disney Dreamlight Valley website.
Are the Disney Dreamlight Valley updates free?
During early access, all updates and content expansions are free. However, when the game goes free to play in the future, we believe that the realms, expansions, and/or new characters will be sold as paid DLC.
That's everything you need to know about current and upcoming Disney Dreamlight Valley updates. For more magical adventures, check out our list of the best Disney games. Or, if you're looking for some technical magic, head over to our guide on how to scan with iPhone.