You'd think that all of his experience as the Pumpkin King would give Jack Skellington an edge at Halloween, but given his disappearance in the Disney Mirrorverse Haunted Hearts event, that doesn't appear to be the case. Come on, Jack, you've been part of the mobile game since its release in June 2022, you're better than this.
Sure, inviting Sally to a romantic and spooky night at the scare floor in one of the best Disney games is a great idea, but not if you bail on her. Things look to be getting a bit too spooky for Sally, so it's up to you, the player, to help her find her dear beloved. Honestly, the fact that the woman who can disassemble herself can be so scared at Monster Inc headquarters seems a bit sus. But hey, who are we to judge?
For all the trouble you go through in helping Jack and Sally, you do get some great prizes. As you progress through Disney Mirrorverse's The Night at the Scare Floor quest you get stitched hearts, which you can then spend at the Soul Seamstress shop. Don't worry, we know how daunting it can be to upgrade your Disney Mirrorverse characters. A lot of effort goes into collecting motes (they're called supply runs for a reason), but Haunted Hearts rewards you for that effort with Sally. Who knows, you might get a summoning crystal or two.
When does the Disney Mirrorverse Haunted Hearts even begin?
Haunted Hearts runs from October 16 until November 1, so it's already underway. Luckily for you, Sally is an attack-based guardian, so she can hold her own in a fight. Maybe consider sending the likes of Sulley along with her if you can, he's a tank and runs the scare floor – the ultimate ally if you ask us.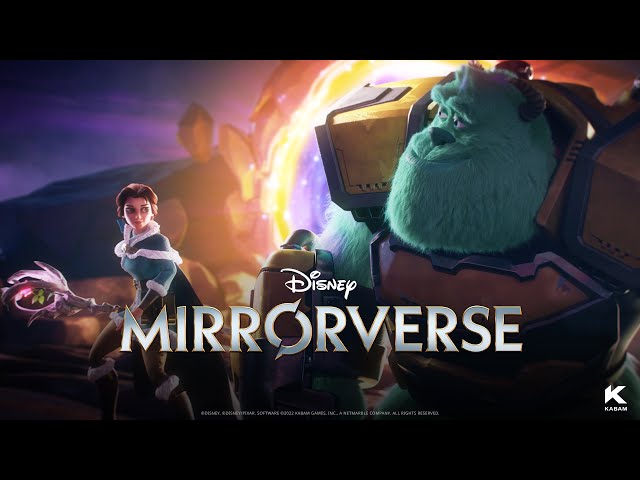 Actually, we can go one step further; if you take a look at our Disney Mirrorverse tier list, you can discover who all of the best guardians are across their respective classes. Or, if it's more spooky experiences that you're after (this is Halloween, after all), check out our guide to the best horror games on Nintendo Switch and mobile.