There's not much better than diving into a new farming game – except playing it with your pals and seeing who can dig up the most turnips in a single day. That's where Fae Farm multiplayer comes in. You can play with up to three other people using either local or online multiplayer to ransack dungeons and farm til the cows come home. You do need Nintendo Switch Online for any online play, though.
If you're thinking of picking up this delightful game, check out our Fae Farm review for an in-depth look. And, if you've just landed in Azoria, then we've got guides to all the Fae Farm fish and Fae Farm flowers to fill your almanac with.
How do I play Fae Farm multiplayer?
In order to play online in Fae Farm, you need to create a Phoenix Labs account. Then, you can add friends, and join them in game or invite them to your world. You can join a friend's world at any time as long as they have multiplayer options unlocked.
When you're in a multiplayer game, all players share the same money and have access to shared storage between everyone. The host of the world can progress without other players in the game, too. Just be nice and don't completely leave everyone behind!
Note that every time you join a new player's world, you need to make a new character. Each character is exclusive to that world and you'll continue as it each time you join.
Unfortunately, there's no couch co-op in Fae Farm – to play with anyone, you both need copies of the game.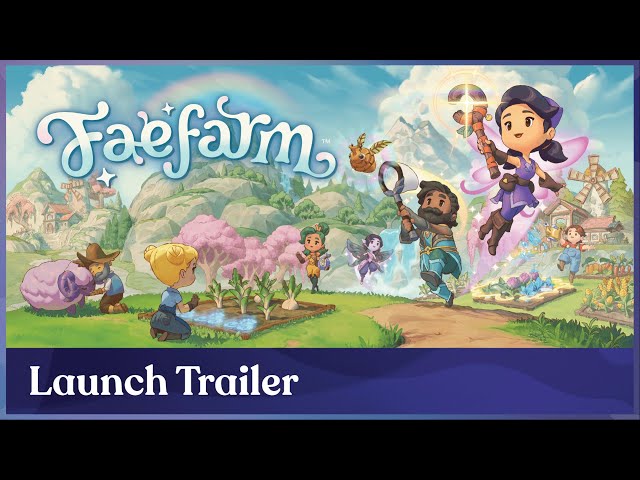 Does Fae Farm support crossplay?
The good news is that you can play with Fae Farm players on other platforms, so any of your friends with a PC version can join you. There isn't cross-progression if you personally have the game on both platforms, though.
For more good game recommendations, check out our picks of the best easy games, cheap games, and farm games to play on both Switch and mobile.