Fire Emblem Engage's amiibo gazebo is a little part of The Somniel that lets you use your favourite figurines in-game. This means that any amiibo from the series can get you outfits and music to commemorate the classic characters.
So, head below to see what sort of items are available so far, and if there is any news regarding a possible Fire Emblem Engage amiibo line. Once you're done, check out our Fire Emblem Engage endings, Fire Emblem Engage romance, Fire Emblem Engage classes, and Fire Emblem engage rings guides. Or, to see if it's worth picking up, we've got a Fire Emblem Engage review that should come in handy.
Fire Emblem Engage amiibo features
In The Somniel, you can head to a place called the amiibo gazebo to activate Fire Emblem Engage amiibo features. It's worth noting that to find Fire Emblem Engage's Somniel, you need to have the intro out of the way and be a few chapters into the game, but once that's out of the way, you can access the area whenever you please. As you can see in the video below, there are a variety of different outfits and songs you can get from scanning amiibo from the series.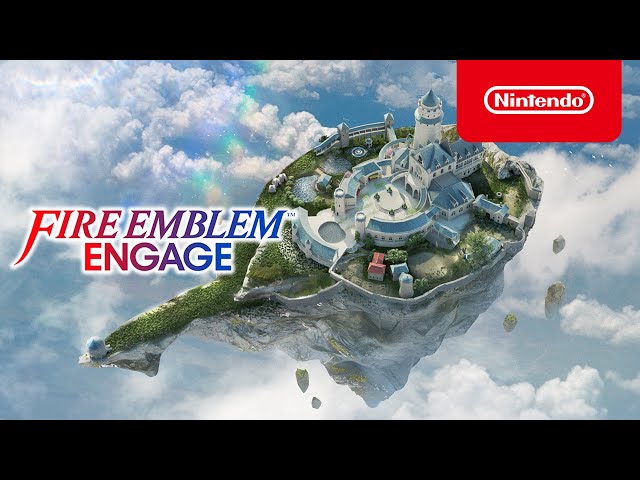 Here are the Fire Emblem Engage amiibo outfit unlocks found by Nintendo Wire:
Byleth
Celica
Corrin
Eirika
Ike
Leif
Lucina
Lyn
Marth
Micaiah
Roy
Sigurd
And here are the Fire Emblem Engage amiibo songs:
Beneath a New Light
Destiny
Echoes of Daybreak
End of All
End of the Holy War
Fodlan Winds
Let's Go, Leif!
The Devoted
Trouble!
Wind across the Plains
With Mila's Divine Protection
Are there any Fire Emblem Engage amiibo?
For the moment, Nintendo has not announced plans to make Fire Emblem Engage amiibo, sadly. So, if you jump in and get attached to the main character Alear or any of the other Fire Emblem Engage characters, they may only be available in the virtual space.
Still, there are a bunch of other Fire Emblem amiibo out there from previous games, like Byleth, Ike, Roy, Corrin, Marth, and Tiki. Head out and hunt them down and you can grab some in-game goodies at the Fire Emblem Engage amiibo gazebo.
That's all for Fire Emblem Engage amiibo. For more, check out our Fire Emblem Engage emblems guide. Or if you fancy a different handheld experience, check out our guide to the best portable gaming consoles on the market today.