June 6, 2022: We checked for new Fishing Frontier codes
There are plenty of great fishing games out there ready to hook you in, but Roblox Fishing Frontier serves up a real fillet of fun. Naturally, you can catch fish with a variety of funky, themed rods, but you can also explore gorgeous, unique islands, hunt sharks, and even customise your very own aquarium. So grab your tackle and bait – Fort Jackson is waiting.
If you're looking to start your new marine-themed adventure on the right flipper, you've come to the right place. With our list of all the latest Fishing Frontier codes, you'll be a reel catch in no time. Be sure to bookmark this page and check back from time to time, as we'll add new codes as soon as they come out.
For more Roblox fun, check out our list of Roblox promo codes or the best Roblox games. We also have heaps more freebies, including Legends Rewritten codes, Driving Empire codes, Warrior Cats codes, and Delivery Simulator codes.
Fishing Frontier codes
Active codes:
Expired codes:
ChrimusPresent – free special present
What are Fishing Frontier codes?
Fishing Frontier codes are freebies given out by the developer, Cloud Entertainment, in the form of fun, in-game treats. They're usually released to celebrate special occasions or events, or when the game reaches certain like, favourite, or view milestones. So make sure you add the game to your favourites, and keep coming back here for more goodies.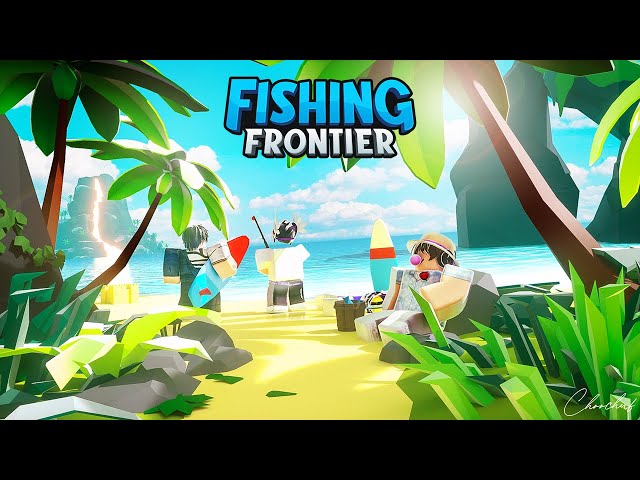 How do I redeem my Fishing Frontier codes?
You can redeem your Fishing Frontier codes by following these simple steps.
Launch Fishing Frontier in Roblox
Tap the 'tickets' button on the left side of the screen
Type in your code
Hit confirm
Enjoy your reward!
That's it for our Fishing Frontier codes. While you're here, head over to our list of the best Roblox song IDs to get bopping your blocky head, or our list of the best mobile games for something new to play.