With the massive popularity of the cult classic, haunted pizzeria survival experience, FNAF downloads have reached dizzying numbers – even higher than the kill count of William Afton and Fazbear's band of vengeful animatronics combined, and it's no wonder why. Five Nights at Freddy's offers a truly simple but fresh approach to the genre, with heaps of intriguing lore, and plenty of scares to boot.
If you're yet to get in on the spooks, or are merely looking for a way to relive those haunting nightmares, we've got you covered. Whether you're on mobile, Switch, or PC, you'll find everything you need in our Five Nights at Freddy's download guide. We've even included where to find and download FNAF fan games, if you've already chomped your way through the main series and are still hungry for more.
If you want your pizza with a couple more spooky toppings, check out our FNAF jumpscares guide, filled with every fright and how to fight them. We've also got a FNAF Security Breach release date guide for the latest deets on the series' first AAA title, and a FNAF plush list so you can find your own Golden Freddy to snuggle up to at night.
FNAF download – Android
Most of the FNAF games, plus the exclusive title, Five Nights at Freddy's AR: Special Delivery, are all available on mobile through Google Play. Several of these titles cost a small fee, but you certainly get a lot of monstrous maws for your money.
To download FNAF games from Google Play, simply follow the link below on your Android device while logged into your Google Play account, then hit 'buy' or 'install'.
FNAF download – iOS
Here are all the FNAF games you can download on iOS through the App Store. As with Android, most of the games cost a small, one-time fee, but all are less than $5/£5, and are fully mobile versions of the games.
To download FNAF games on iOS, follow the link below on your Apple device that's logged into the App Store. Then simply proceed to purchase or install from there.
FNAF download – free APK
If you don't want to fork over any cash, you can try using UpToDown to download FNAF for free. However, while UpToDown is generally safe, keep in mind that, with any APK, you run the risk of installing a virus. To give yourself a little reassurance, you can use this online Virus Tool to scan the download page of the APK you want by entering the URL into the URL scanner.
We've checked the links to the following APKs, but it's always important to proceed with caution, and scan the files after you download them to ensure they're safe.
FNAF download – PC
As ScottGames and SteelWoolStudios released most of the FNAF games originally on PC, you can purchase most of them through Steam, GOG.com, or Humble Bundle. Alternatively, if you already own any of the FNAF games on Google Play, you can install them on your PC using BlueStacks, a trustworthy Android emulator.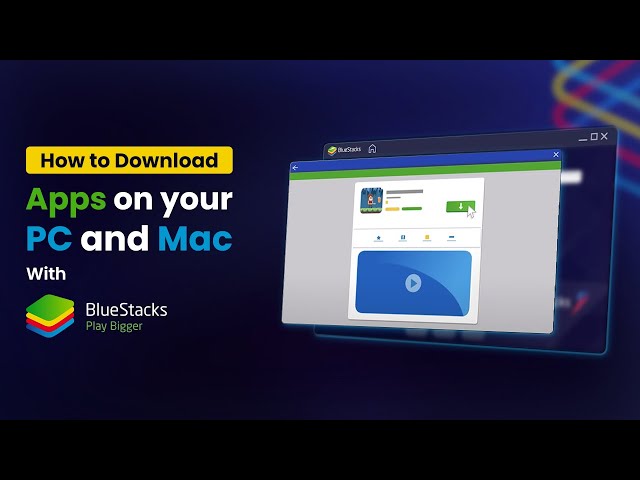 Follow the steps in the video above to find out how to install apps on your PC using Bluestacks.
FNAF download – Switch
When you purchase any game from the Nintendo eShop on your Switch, the console usually begins an automatic download. However, if you purchase the title from a PC, or want to play it on a different Switch, you need to re-download it. In that situation, here are the steps you need to follow to download FNAF on Switch.
Open Nintendo eShop on your Switch using the account that owns the copy of the FNAF game you want to download
Open Nintendo eShop on your Switch using the account that owns the copy of the FNAF game you want to download

Click on your icon at the top right corner

Scroll down to the Redownload tab

Select the game and hit confirm (A)

Your download has begun! Prepare to be spooked
FNAF fan games download
With the massive popularity of FNAF, there are heaps of fan games cropping up, several of which have been adopted by Scott Carhorne's Fanverse. Many of these titles are made by passionate and talented creators just setting out in the games industry, and as such are usually free to download – though you'll likely have to trawl through some very strange and low-quality creations to get to the good stuff. Some are only available on PC, while others are also playable on Android and iOS.
There are two ways of browsing and downloading FNAF fan games, but, as with all APK downloads, we advise you to proceed with immense caution. While both of the following sites seem safe and legitimate, that doesn't mean that you can't get a virus if you aren't careful. Therefore, it's always a good idea to look at the comments and reviews on each game, and always scan the files with anti-virus as soon as you download them.
The two best sites for finding FNAF fan games are:
If you want to be extra careful, the itch.io desktop app has a sandbox mode where you can run games in an environment with restricted settings, with a focus on attempting to prevent several typical attacks a malicious game could run on your computer. To find out more about this mode, head to this official blog post.
There's also a brilliant FNAF fan game called Five Nights at Maggie's R. You can download it free on Google Play or get the APK on UpToDown.
That's it for our FNAF download guide. If you want even more scary situations and frightful fiascos to trawl through, check out our lists of the best Switch horror games and the best mobile horror games – they're sure to keep you up at night.