Birthdays are always such a special day, and it's a great way for parents to actually show they love and understand their kids with a personalised cake. I'll never forget the cake I got for my fifth birthday, as my obsession with Mr Blobby (Google it if you don't know… I'm so sorry) reached a fever pitch, and my parents got a cake made of the pink gelatinous horror that is still seared into my brain. Similarly, loads of kids want a Fortnite cake nowadays, and that's where we're here to help.
In this guide, we're going to dive into some of the most impressive Fortnite cake videos we have found, but please make sure you seek permission before you bake anything, and if you're a younger gamer then get adult supervision. If you need some guides for when you are finished eating cake and want to play the game again, be sure to check out our guides to Fortnite figures, Fortnite memes, Fortnite Lego, Fortnite leaks, and so many more.
Let's take a big old slice out of our Fortnite cake guide
Fortnite cake
Loot Llama cake topper
If you don't have the sort of skills that would impress Mary Berry just yet, then perhaps this beginner-friendly guide is the one for you. Easily placed on top of your basic sponge cake (which you can definitely just buy from the shops) this cute Loot Llama cake topper from Chyna B Sweets is a nice way to spruce up something simple and looks fantastic to boot.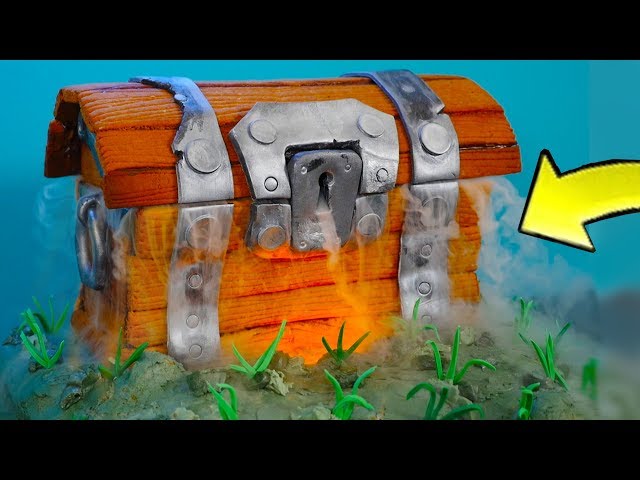 Edible Fortnite chest cake
Alright there is quite the jump in skill level here. The wizards over at How To Cook That have concocted a truly impressive homage to the Fortnite chest we all know and love, with this enormous edible version of the item. It's one of the most impressive cakes we've ever seen, and even if your kid doesn't like Fortnite, this would go down a storm at a pirate party.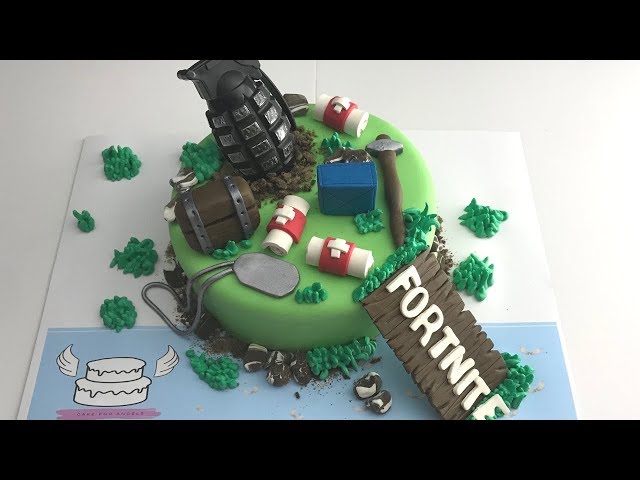 Cake for Angels Fortnite cake
Another nice simple one, this creation from Cake for Angels depicts a green Fortnite island and some med-packs and a pickaxe, all lovingly recreated in fondant. The grenade is a touch of genius, and while we assume it's also fondant, if you have a spare grenade lying around it could really save you some time.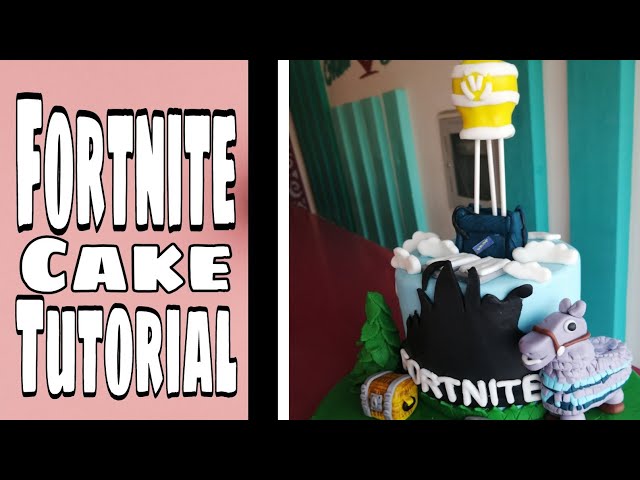 Battle bus Fortnite cake
Coming from the YouTube channel Sweet Escape, this cake tutorial teaches you how to make an impressive (and very tall) Fortnite cake that features the infamous battle bus! Don't drop the cake though, unless you're planning on eating it solo, then you can do what you want with it. I'm not sure why you'd make an elaborate Fortnite cake for yourself and then drop it on the floor, but what you do with your time is entirely up to you.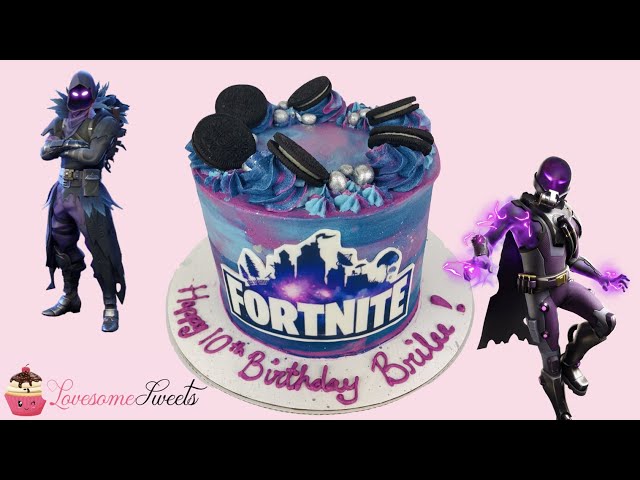 Fortnite galaxy cake
One of the most popular sets of skins over the last couple of years have been the galaxy skins in Fortnite – gorgeous sparkling character models that have a swirling mass of planets and stars everywhere you look. This amazing Fortnite cake from Lovesome Sweets takes all of those pretty elements and makes them edible, so you can please the Fortnite fan in your life and also feel like Galactus while you imagine yourself devouring an entire solar system. I definitely feel like I've eaten that much cake before.
Striped Fortnite drip cake
No, not drip in the way you're thinking. As much as I'd love to see a slice of cake in a Balenciaga outfit, this particular type of drip is a way of getting the icing to fall off the edges of a cake, and it looks fantastic here. This creation from Jimaris Arroyo is a stunning cake and this one is customised with an edible Marshmello (the DJ) sticker. It's all a bit confusing I know, but at the very least it does look delicious.
That's all we have for today, Fortnite fans. We hope you've found some great baking ideas for when you need to treat your favourite duos partner. If you're done eating cake and are ready to dive back into the game, be sure to check out the rest of our great guides, with articles on Fortnite Deathrun codes and maps, Fortnite Prop Hunt codes and maps, and more.