While it may be most famous for its popular battle royale mode, Fortnite's Creative mode has made room for plenty of fresh, player-driven experiences – with one of the most popular being Deathrun. So let's take a look at the best Fortnite Deathrun codes for our favourite Fortnite Deathrun maps, as we explain what exactly Deathrun is, and how to get involved in these gamer-rage-fuelled gems.
If you want even more maps to explore, check out our guides to Fortnite Creative, the best Fortnite Prop Hunt codes, and the best Fortnite Horror map codes. Or, to keep on top of all the latest info, keep an eye on our Fortnite guns and Fortnite patch notes guides. We've also got Honkai Star Rail codes and a Honkai Star Rail tier list to help you with Hoyo's latest.
What is Fortnite Deathrun?
Fortnite Deathrun is a game mode that combines puzzles and parkour, challenging you to get to the end as quickly as you can without meeting your virtual maker. There are heaps of exciting, player-made Deathrun maps to challenge yourself with, offering a wide range of tricky trials, tilting traps, and more to send you on a rage-inducing rampage.
Fortnite Deathrun maps have become super popular among influential content creators who attempt to take on the challenges in record times. However, anyone can get involved, and with so many options for you to explore, it's time for you to test your limits, too!
The best Fortnite Deathrun codes and maps
If you want to browse through all of the available Fortnite Deathrun codes and maps, head over to the Dropnite deathrun catalogue. However, if you're looking for a couple of codes to hop right in, check out our recommendations below.
Cizzorz Deathrun
Cizzorz Deathrun Challenge – 0940-9970-7913
Cizzorz Deathrun 2.0 – 6509-1069-6161
Cizzorz Deathrun 3.0 – 4043-5793-6999
Cizzorz Deathrun 4.0 – 2778-3253-4171
Cizzors' Deathrun maps have become some of the most recognisable of the genre, with heaps of tricky traps and sticky situations to charge through. With four separate versions to test out and heaps of YouTube coverage to watch, they're a true challenge to even the most seasoned Deathrun players.
Dropnite Deathrun
Fortnite Deathrun code – 0451-1860-8786
Created by the Dropnite team itself, the Dropnite Deathrun map consists of six challenging levels, all decked out in an epic, neon aesthetic.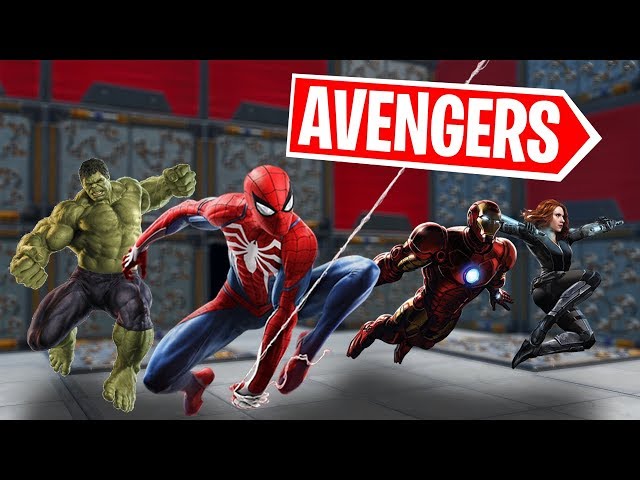 Avengers Deathrun
Fortnite Deathrun code – 1005-4221-7481
Avengers, assemble! Zoom through an exciting Deathrun map with sections inspired by iconic characters from the Avengers, from swinging around with the grapple hook like Spider-Man, to taking off with your jetpack like Iron Man. Have you got what it takes to become one of the team?
Ice King Challenge
Fortnite Deathrun code – 9841-9769-7317
This frosty map from Freshpixelx challenges you to take on a variety of parkour challenges and puzzles as you take on a snow-coated castle. Take on the tricky trials and make your way to the top to claim your throne as the new Ice King.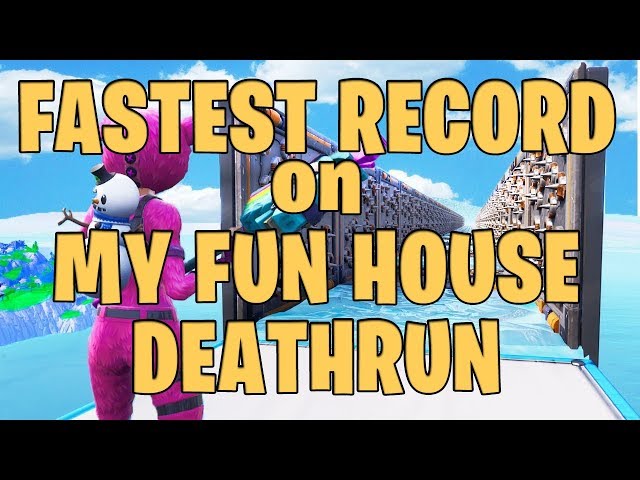 The Fun House
Fortnite Deathrun code – 1643-6299-5750
Welcome to the house of fun – now you've come of age, it's time to prove yourself in this epic Fortnite Deathrun map from TazzTV. With no timer and plenty of rooms and puzzles to challenge yourself with, your only goal is to get to the end as quickly as you can – and have plenty of fun along the way.
How do I enter Fortnite Deathrun codes?
If you want to join a Deathrun map, you need to enter the corresponding Fortnite Prop Hunt code by following these steps.
Launch Fortnite
In the lobby, tap on the Discovery button in the top-left corner
Head to the creative section
Type or paste the Fortnite Prop Hunt code for the map you want to join in the text box
Hit enter to confirm your map choice
Head back to lobby and hit Play to launch the game mode
And that's all we've got on Fortnite Deathrun codes for now – but we'll be sure to update this guide in the future to bring you more fresh maps to explore. In the meantime, be sure to check out our lists of the best battle royale games on mobile and the best Switch battle royale games.