September 6, 2021: Check out the latest batch of Season 7 challenges right now!
Fortnite challenges are a weekly event that give Epic's grandiose battle royale a sense of routine. Throughout the week your regular playtime in Fortnite consists of the usual shooting, looting, and building. Every Thursday, though, you get a list of Fortnite challenges to give you something else to think about apart from a shrinking zone.
It's a good idea to do them, too, as they'll reward you experience and in-turn level up your Battle Pass quicker. Some of the weekly Fortnite challenges are quite simple and merely involve getting a certain amount of kills with a specific weapon. Others get more creative and ask you to find certain items within the game within one life. A handful of Fortnite challenges can be done right away, whereas others need a certain item from your Fortnite Battle Pass, like a glider.
Fortnite challenges are themed around the current season in Fortnite. Season 5 is themed around the characters brought in via the Zero Point, such as the Mandolorian. Either way, keeping up with these Fortnite challenges can be tricky, so we're putting together an easy to reach resource for you to check up on.
SEASON 7 FORTNITE CHALLENGES:
Season 7 Week 12 Quests
Legendary
Get Slone's orders from a Payphone once – 15000 XP
Craft a weapon with Alien nanites once – 45000 XP
Destroy target dummies with I.O. weapons x4 – 30000 XP
Search for books on explosions x2 – 30000 XP
Deploy scanners in the Alien Biome x2 – 30000 XP
Collect three Alien Devices, the activate the Countermeasure Device underneath Corny Complex x4 – 30000 XP
Epic
Deal damage to saucers x300 – 30000 XP
Deliver a Saucer to Rick Sanchez at Defiant Dish once – 30000 XP
Deal damage to opponents with alien weapons x150 – 30000 XP
Deal damage with an Alien Parasite attached x150 – 30000 XP
Purchase from vending machines x2 – 30000 XP
Search ammo boxes at Dirty Docks x5 – 30000 XP
Hunt wildlife x3 – 30000 XP
Season 7 Week 13 Quests
Legendary
Open mission kit, then place jammer outside an I.O. base in one match x2 -45000 XP
Leave secret documents at a bus stop once – 30000 XP
Talk with Joey, Sunny or Dreamflower once – 30000 XP
Leave an I.O. car at an alien settlement once – 30000 XP
Deploy pallets with cat food around the I.O. base x2 – 30000 XP
Epic
Repair IO Equipment x3 – 30000 XP
Build structures at Corny Complex x25 – 30000 XP
Destroy IO Intel once – 30000 XP
Get Marigold's Message from the Dead Drop once – 30000 XP
Visit Radar Dish Bases in a single match x5 – 30000 XP
Get Headshots x10 – 30000 XP
Upgrade to an Epic or Legendary weapon x2 – 30000 XP
Season 5 Fortnite challenges:
FORTNITE CHALLENGES – WEEK 1
Complete Bounties [5]
Stage 1 of 4: Get Shogun eliminations (3)
Stage 2 of 4: Assault Rifle damage [500]
Stage 3 of 3: Eliminate an opponent with a Sniper Rifle 150m away [1]
Stage 4 of 4: Explosive damage to structures [1,000]
Stage 1 of 3: Discover Named locations (5)
Stage 2 of 3: Talk to a character [3]
Stage 3 of 3: Collect Bars [500]
And there you have it, the Fortnite challenges for this week. Season 5 is in full swing, and we're marvelling – somewhat literally – at the new loot to collect.
Mandolorian Awakening Challenges
Find Beskar Steel deep in the belly of the Shark [1]
Defeat Ruckus [1]
Find Beskar Steel where the Earth meets the Sky [1]
Visit the Razor Crest [1]
Collect Bars [500]
Complete a Legendary Quest [1]
Earn Weapons Specialist Accolades [5]
Complete a Bounty [1]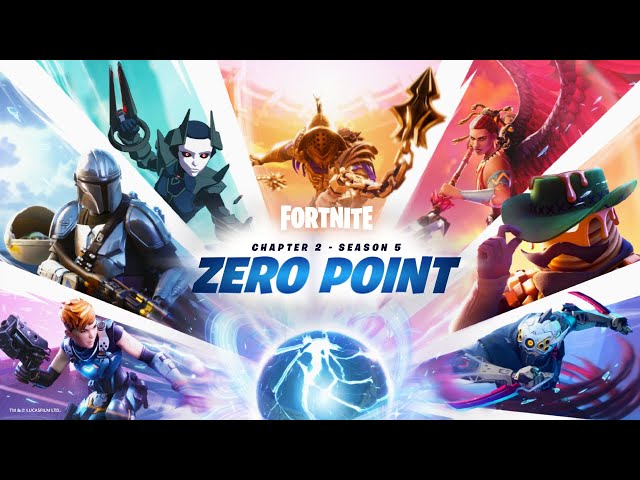 How do Fortnite challenges work in Season 5?
Fortnite Challenges refresh every Thursday at 14:00 BST/ 6:00 PST/ 9:00 EST. The tasks you'll find each week are related to the theme of the season.
While each challenge varies, they can all be done in-game. Some are as simple as getting a certain amount of kills with a weapon, while others task you with visiting certain locations in one life.
Hello? everything about Fortnite Android you need to know
We'll be sure to update this guide with the new Fortnite challenges, though, so do check back if you're curious. If you're looking for some more Fortnite goodness, though, then we also have guides on the Fortnite login and Creative mode – lots to keep you busy in Epic's grand battle royale.
If you are looking for a new game to play, take a look at our 1v1.LOL unblocked guide.