The Fortnite Creative mode launched way back in December 2018, giving players a new way to flex their creativity. If you're looking for some inspiration for your Fortnite Creative island, or simply want something cool to play with your friends, then you should check out some Fortnite Creative codes. These will let you play other peoples' creations. We've rounded up some of our favorites which you can see below.
If you want some other games to dive into other than Fortnite, check out our up-to-date lists of Genshin Impact codes, Pokemon Go codes, and our My Singing Monsters breeding guide!
Here is everything you need to know about Fortnite Creative.
What is Fortnite Creative?
While Fortnite's typical gameplay is associated with running from a shrinking zone and gunning down foes, Fortnite Creative gives you the freedom to, well, create what you want. Some players craft obstacle courses, while others recreate their favorite maps from other games.
The best Fortnite Creative codes
Now then, let's move on to some of the best Fortnite creative codes we've found…
CS:GO Dust 2 Map
Code: 8784-9694-5171
Arguably one of the most iconic maps when it comes to shooters in the esports space, it was inevitable we'd see it pop up in Fortnite Creative. Grab some friends, and go toe-to-toe in CS:GO's Dust 2.
Star Wars Star Destroyer
Code: 1653-9066-2637
This one is something to marvel at and explore. Jump aboard and stumble across everything from a hanger of Tie-fighters to crew quarters. It's not until you go outside, though, that you'll truly see how big this chonky lad is.
Resident Evil 2's Raccoon City Police Department
Code: 9201-6033-0988
If you've recently played Capcom's Resident Evil 2 remake, then this one probably caught your eye immediately. This recreation of Raccoon City's police department is a tad like the Star Destroyer, as part of the joy is wandering around. Keep your wits about you, though, as this Fortnite Creative project also has zombies and puzzles to deal with.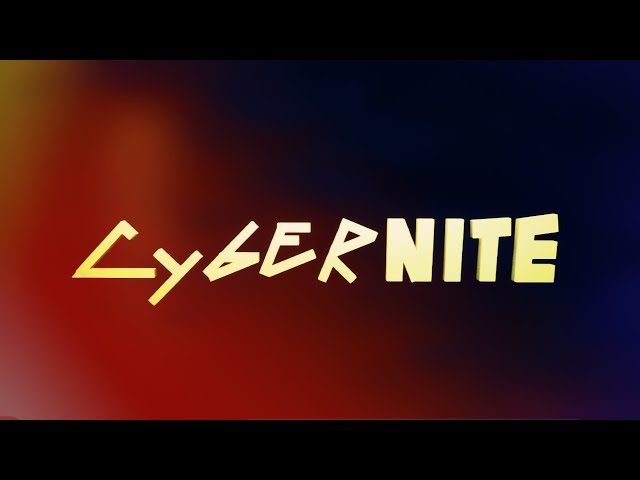 Cybernite
Code: 8179-7650-3099
We've seen a notable uptick in cyberpunk-related content of late – I wonder why. Jokes aside, Cybernite is a wonderful creation of a neon-bathed city that meshes hi-tech with low life. The game mode here is a classic treasure hunt, so expect to dart about and nab goodies in a dystopian city.
Hide & Seek: The Invisible Man
Code: 1700-7800-1077
The good news is that the invisible man is the one doing the seeking. The bad news, however, is that he's armed with a harvesting tool and a revolver – oomph. There are some classic horror vibes here thanks to the black-and-white visuals. It makes hiding in a big tower all the more stylish.
The Gauntlet – Snipers vs. Runners
Code: 5541-5735-8519
This one will be familiar if you've played Duck Hunt on Halo 3. The premise is pretty simple, one team tries to run through a maze while the other team tries to stop them. If you do manage to evade the snipers, you'll get the chance to fly to their base and exact revenge – lovely.
Musical Cars – by Krisp
Code: 0436-9073-6958
If you've played musical chairs, you'll quickly understand the concept here. While the music is playing you can annoy your friends with chill grenades, but the second it stops you'll have to scramble to get in a car before everyone else. And yes, it's really difficult with frozen feet.
Prison Breakout
Code: 6531-4403-0726
A hugely popular map at the moment, this is a great one for playing together with pals. Choose whether you want to be a prisoner or a guard, and then take part in different missions, and battles, and even decorate an apartment!
Loki TVA: Prop Hunt
Code: 7578-6801-8619
One for Marvel fans everywhere, this is a gigantic game of hide-and-seek, with the twist being it takes part in the wildly popular TVA map. Explore space as your favorite trickster god on this great map.
How to use Fortnite Creative
The way Fortnite Creative works is quite simple. You press the option off the main menu and pick which map you'd like to terraform into your own creation. When you have something you'd like to share, you can generate a Fortnite Creative code to let others see what you're working on. This extends both ways, obviously, and you can use Fortnite Creative codes to see what other people have made.
First off you'll need to load into Fortnite Battle Royale and click the button above the play option. Here, you'll be able to select the Creative mode option that'll take you to a small slab of land with stone pillars. You should see various portals that'll take you to different versions of land. Think of these as your empty canvases and pick the one you like the look of.
Once you've touched down, you can open your menu to check out all the options at your disposal to build up your map. Have a play around with these and see what you come up with – practice makes perfect, after all. You'll also notice a tool called the AR Phone – this allows you to grab, flip, and duplicate objects and structures you've already placed.
If you're wondering how to set match rules, simply hit your escape menu button, and you should see a yellow button that says "My island". When you're there, you should have various options to change the rules or set a timer for your game session. The rest is down to you and your imagination, so have a play around and practice until you can create what you like!
If you'd like some more Fortnite content, then we have lots of helpful guides. We keep up with Fortnite tournaments and have a breakdown of everything Fortnite Android.