We're live at Gamescom 2023, preparing for a celebration of all things gaming, hopefully with the inclusion of a few surprises. We know we're going to see more of the upcoming Mortal Kombat reboot – and our Mortal Kombat characters guide is ready – plus future Assassin's Creed offerings, but outside of that, it's anyone's guess what we could get from the four-day event. Either way, we're here to keep you up to date with all the latest.
For those who don't know, Gamescom 2023 is taking place in Cologne, Germany, from Wednesday 23 August through until Sunday 27. It's Europe's biggest annual game show, so all the big names are in attendance, with The Game Awards' Geoff Keighley on hand to deliver the Opening Night Live showcase.
If you couldn't make the stream yourself, we've got the highlights below for all things Switch and mobile. This isn't the last of our coverage from Gamescom 2023, so keep an eye on Pocket Tactics for further coverage from this year's European festival of gaming.
Gamescom 2023 Opening Night Live roundup
If you missed the Gamescom 2023 Opening Night Live showcase, you can check out the highlights for Switch and mobile below. We've got Sonic updates, big news for Marvel Snap, and an indie reveal that has us strangely captivated.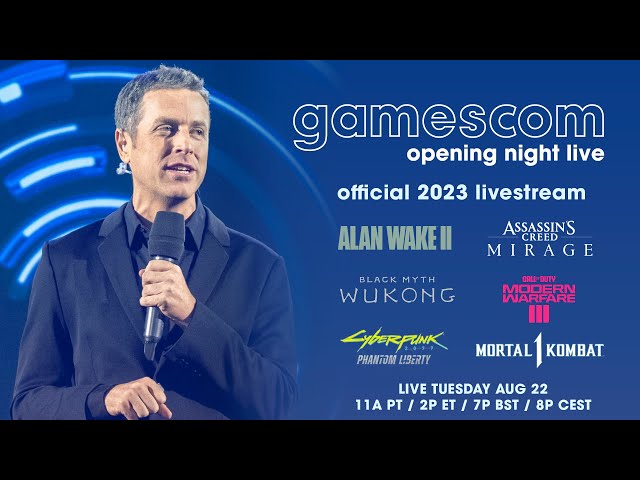 Little Nightmares 3 reveal
The first big reveal was for Little Nightmares 3, the third entry in Tarsier Studios and Bandai Namco's creepy pint-sized adventure franchise. This quest expands on concepts from the first two games, but with two characters to choose from as you explore a world of horrifying toys. It's set to release on Switch in 2024, so keep an eye out for any future updates.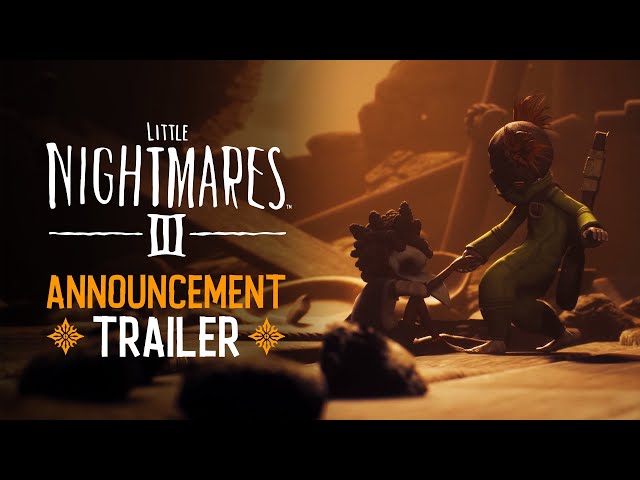 Zenless Zone Zero update
Next up for mobile, we got a brief reintroduction to the world of Zenless Zone Zero from producer Zhenyu Li. Describing the upcoming game as an urban fantasy ARPG, Li shared the latest ZZZ trailer with us, showing off a bit more of the new Hoyoverse world we're so excited to explore. There's still no Zenless Zone Zero release date yet, but after another exciting trailer, we want one ASAP.
Genshin Concert Tour
While it's not the news we're still all hoping for – no Switch port yet, friends – there is some excitement for Genshin Impact fans. The Genshin Concert Tour is bringing some of the best music from the games to countries across the whole world, including London, Boston, and New York. No word on tickets yet, but you can bet the Pocket Tactics crew is going to be in attendance for the London date.
Sonic Superstars and Sonic Frontiers updates
We now have a Sonic Superstars release date for Switch! On October 17, you can take on four-player co-op gameplay in a new 2D adventure alongside Tails and the rest of the gang. Sonic Frontiers is also getting a free DLC update this September, bringing new story content and fresh characters to the latest 3D blue blur game.
Marvel Snap on Steam
PC users can finally catch up with us mobile Marvel Snap players thanks to the official Steam version. It's been in early access for a while, but now it's the full deal. Better still, it looks like we're getting some superhero freebies, with Ben Brode announcing a slew of Marvel Snap Twitch drops to go alongside the PC launch.
Mortal Kombat 1 update
Towards the end of the show, Geoff Keighley brought out Ed Boon to share more details on the upcoming Mortal Kombat 1. While there was nothing brand new from the trailer, we did get a better look at some of the characters from the new game, including Earth's champion Liu Kang.
Thank Goodness You're Here! reveal
Ok, so we didn't think we were getting to get many surprises for Switch, but the Thank Goodness You're Here! reveal was a real treat. We don't really know anything about this game, but the cartoon gameplay trailer looks like lots of fun with some zany humor throughout. It's set for release in 2024, but we just want to know more about what's going on. I mean, why was there a flasher?!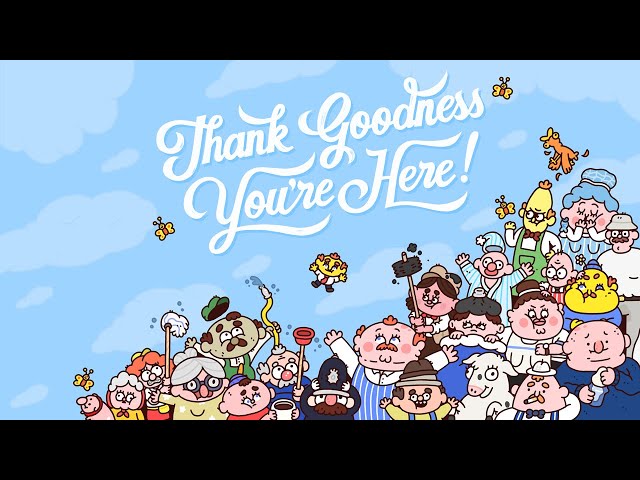 There you have it, our full roundup for all the Switch and mobile news from the Gamescom 2023 ONL showcase. Or, if you're just here for more Mortal Kombat news, see our guides to Mortal Kombat 1 pre-orders, Mortal Kombat 1 fatalities, and Mortal Kombat 1 crossplay.