Grab your decks and elemental dice because Hoyoverse has announced the first ever Genshin Impact international TCG tournament. The open-world adventure RPG's card game Genius Invokation has taken the community by storm and aims to offer even more excitement in the latter half of 2023. Why not make sure you're prepared with our Genshin Impact TCG guide?
The tournament series, which is named 'Astra Carnival: The Prince Cup', invites players from across the globe to compete in six regional championships and a handful of invitationals to win a share of the $270k prize pool. The most recent Genshin Impact update added over 60 new cards to the existing format, making now the perfect time for new and returning players to check out the competition.
This tournament is the next step up for competitive Genius Invokation TCG players who already have a huge online community. Hoyoverse authorized the first season of the 'Cat's Tail Gathering' tournament series earlier this year, and that's where it will select competitors for The Prince Cup regionals and invitations from.
The six regional tournaments are scheduled to take place between June and September 2023, with three cross-regional invitationals booked for June, August, and December. Players who advance to the quarter-finals get to compete in person for a worldwide audience to watch.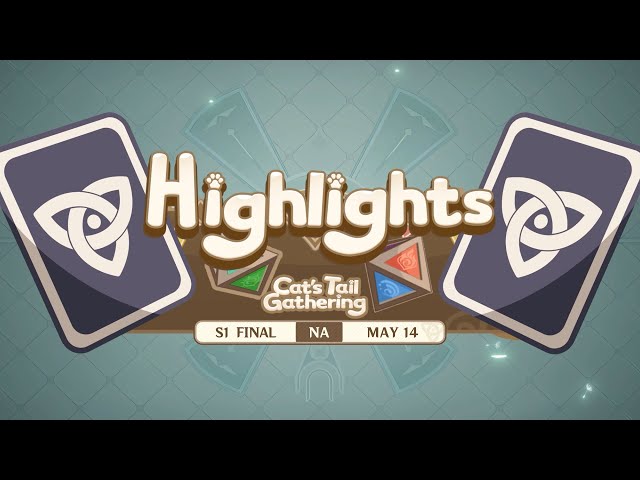 Where can I watch the Astra Carnival: The Prince Cup matches?
Hoyoverse will stream matches and provide updates on the tournament on the official Astra Carnival Twitter, YouTube, Twitch, and TikTok pages.
If you fancy getting involved but don't feel quite ready for the big leagues, Hoyoverse has published guidance on how to set up and register your own non-official Genius Invokation TCG tournament. Join in the fun and run an event with your friends from co-op or your stream community!
That's everything we've got on the Genshin Impact international TCG tournament. For more Hoyoverse news and guides, check out our Genshin Impact tier list, Honkai Star Rail tier list, and Honkai Star Rail banner guide.