Are you having trouble keeping up to date with the frequent Genshin Impact updates? Well, sit back, relax, and let us fill you in on everything you need to know. Mihoyo generally drops an update for the popular title every six weeks, meaning you never have long to wait for some fresh content.
The most recent Genshin Impact update is version 2.0, which introduced Genshin Impact Inazuma, Genshin Impact Ayaka, skins, and much more. If you're looking forward to the next Genshin Impact stream, read on below for full details, including more information on the new characters, events, challenges, and enemies.
If you can't get enough of one of the best gacha games mobile has to offer, we've got plenty of other content just like this. Take a look at our Genshin Impact tier list to see where your favourite character ranks, or check out our Genshin Impact Yoimiya guide to discover what the brand new character is all about.
When is the next Genshin Impact streaM?
The Genshin Impact 2.1 stream went live on August 20. If you missed it, check out the official Genshin Impact YouTube channel.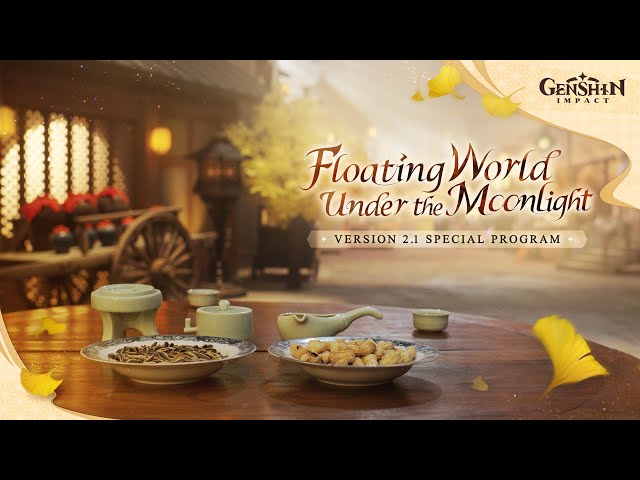 What is the Genshin Impact 2.1 release date?
Thanks to the latest special programme, we now know Genshin Impact 2.1 will launch on September 1.
What are the new Genshin Impact 2.1 characters?
You can pick up Baal (Raiden Shogun), Aloy, and Kujou Sara on September 1. After that, Kokomi will make her debut on September 21.
Who will feature in the GENSHIN IMPACT 2.1 banner?
The first banner is Reign of Serenity. It goes live on September 1, and will feature Raiden Shogun and Sara. Then, Kokomi's banner is Drifting Luminescence, and will go live on September 21.
You can learn all about the next Genshin Impact banner right here on Pocket Tactics.
Will there be a new region in Genshin Impact 2.1?
There are no new regions, but if you journey to Genshin Impact's Inazuma region that was introduced in update 2.0, you will get to visit two new islands.
The first is Watasumi, which is quite far off from the other islands. Watasumi is home to the resistance forces, and features unique culture and breath-taking environments. You can also find the beautiful Saganomia shrine, surrounded by mountains and misty waterfalls, which acts as the headquarters for the resistance.
Then there is Seirai island, which originally appeared in the 1.6 event. It is constantly enveloped by a violent storm, and hosts a strange, gloomy atmosphere. People rarely set foot among its ramshackle villages and abandoned shrines, which are bound to have a deeper secret for you to explore. Seirai is also home to a talking black cat, who is also the head priestess of the island.
What are the Genshin Impact 2.1 events?
The Moonchase Festival is coming to Genshin Impact. During the event period, you will see some noticeable changes to Liyue harbour, get visits from some familiar faces, and have the opportunity to engage in a special treasure hunt – all while earning plenty of goodies. The rewards for the festival include an exclusive Claymore called Luxurious Sea-lord – and yes, it's a huge fish. And there's more – the Trail of Delicacy is coming, with special dishes to give you unique buffs in battle, and the brand new ability to go fishing in order to gather ingredients.
To celebrate the one year anniversary, the Passage of Clouds and Stars login event will be available, where you can grab some great daily rewards. The double crystal bonus event will also be activated once again, so you can reap the benefits every time you make an in-game purchase. These are just a few of the awesome events that Mihoyo are serving up – there will also be some great real-world events too, including an online concert, and the ability to partake in the Engraved Wishes promotion.
If you're thinking about trying a new game before the next Genshin Impact update, take a look at our list of the best mobile RPGs on iOS and Android.