Genshin Impact developer miHoYo has released the first major update for the mobile and console RPG. "A New Star Approaches", hits phones (and console) on November 11, introducing a bunch of new features, characters, and events. Among the new faces joining the game are five-star Hydro archer "Childe" Tartaglia, and four-star Cryo user "Kätzlein Cocktail" Diona, both of who are roll-able in the new wish event, Farewell of Snezhnaya.
We also get "Vago Mundo" Zhongli, a Geo polearm user, and the Pyro character "Blazing Riff" Xinyan, who you'll have chance to nab in a future wish event. You can try Tartaglia and Donna right now, however, in the current test run. For a full roundup of the characters, see our Genshin Impact tier list.
Alongside the newbies, there are plenty of new quests to try, relating to both world and story. The Archon quest that the update is named for "Chapter 1: Act III – A New Star Approaches" is available to play after the update, as is the story quest "Monoceros Caeli Chapter: Act I – Mighty Cyclops' Adventure!" Topping this off are seven brand new world quests to discover on your travels throughout Teyvat.
If you want to see what the update has in store before you head in-game, have a look at the trailer below: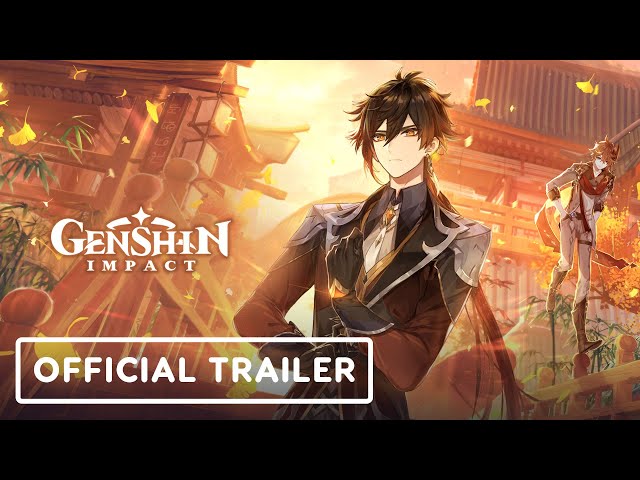 You can also find out more about the game in our Genshin Impact review. On top of all the other additions, players can enjoy the new city reputation system which unlocks at Adventure Rank 25. Basically, you can speak to Knights of Favonius Coordinator, Hertha and Ministry of Civil Affairs Secretary, Ms. Yu, for extra bounties and requests, as well as receiving reputation xp rewards for completing quests and exploration.
For the full Genshin Impact update 1.1 patch notes, check out the official website, but be sure to head in game, as there are plenty of opportunities for rewards with the new events and features, as well as greatly increased wish drop rates.
Genshin Impact is available on Google Play and the App Store. For some help getting started, see our Genshin Impact guide. We also currently have some primogem freebies in our Genshin Impact codes list. They go quickly, however, so get them while you can!