Geometry Dash is a tough game that has formed a large community since launching over seven years ago. f you're curious what might be awaiting you in the game's next update, we've had a trawl through the information that's out there.
Many fans are eagerly anticipating the Geometry Dash 2.2 update, but when is it coming? Unfortunately there isn't a solid Geometry Dash 2.2 update release date set in stone yet, but past updates brought fresh levels, achievements, and a new game mode. The last major update (version 2.11) came over three years ago and primarily focused on quality-of-life improvements like bug fixes, gameplay tweaks, and improvements to the in-game editor, but we've got big expectations for the upcoming release. Keep checking back, as we'll be sure to keep this page updated as new information drops.
If you're a big Geometry Dash fan and want to know more about the game, be sure to take a look at our Geometry Dash APK mod and Geometry Dash Scratch guides.
Geometry Dash 2.2 Update release date speculation
RobTop Games has a track record of teasing upcoming updates well in advance of their release date. For example, work in progress images for update 2.0 were posted to the developer's social media channels in December 2014, over eight months before the update was released.
The same is true for 2.2, which fans have been anticipating for years. A cryptic image hinting at an upcoming song was uploaded almost three years ago in February 2018. More recently, a new level editing system was showcased on the developer's YouTube channel last January, teasing features like an auto-draw function.
RobTop Games also held an icon designing competition which ended in December, writing on Twitter last October that "after 2.2 there will be another Icon Contest". Separately, a jet pack mode has been showcased on the developer's Twitch channel.
What will Geometry Dash 2.2 contain?
The developer has said little officially on what the update will contain and didn't immediately respond to our request for comment.
"The problem with 2.2 is – it's a bad cycle. I add stuff and then it takes long and expectations get higher so I add new stuff… and then I have a lot of new stuff," the developer said in an interview with GD Colon and Geometry Dash community members in December 2019.
During this interview, the developer hinted at a challenge mode potentially coming with the update, saying "you won't see other people and play together… you play against each other but you don't see each other so it's like live multiplayer". However, the mode was "still a bit rough" at the time.
In August 2021, we were treated to this sneak peek at the upcoming update. Check it out below.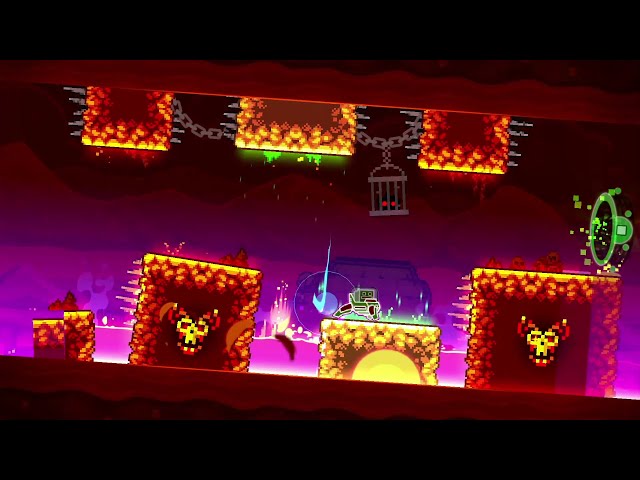 When will we learn more about Geometry Dash 2.2?
Make sure to follow the developer's official social media channels for updates and, in the meantime, you can distract yourself with our list of the best Android games and best mobile puzzle games.