August 4, 2021: We've updated our Google Stadia games list with the current releases
Google Stadia is a cloud gaming service which is developed and operated by Google. Hosting a whole heap of games, and capable of streaming PC and console games to a variety of devices with up to 4K resolution at 60 frames per second, it is a pretty exciting prospect. Plus, brand new games and fresh exclusives are added all the time, meaning there is always something new to grab.
In our Google Stadia games article, you'll find all the new Google Stadia games for September 2021, along with a list of Stadia's upcoming games, the latest Stadia Pro games, free and exclusive titles, and more. We've also included our top picks for the best Stadia games, to give you somewhere to start.
The great thing about Stadia, is you can cast it to a variety of mobile devices – but you'll probably want to hook up a controller if you do that! Check out our list of the best iOS and Android controllers to find the right one for you. We also have an Apple Arcade games list for all you hardcore iOS fans.
Google Stadia Games September 2021
Here's a complete list of all the newest Google Stadia games that have come out these past couple of weeks.
Darksiders II – September 1
Ark: Survival Evolved – September 1
Madden NFL 22 – August 20
Young Souls – August 17
Humankind – August 17
PAW Patrol the Movie: Adventure City Calls – August 13
PAW Patrol Mighty Pups: Save Adventure Bay – August 13
Ice Age: Scrat's Nutty Adventure – August 13
Gigantosaurus: The Game – August 13
DreamWorks Dragons Dawn of the New Riders – August 13
Google Stadia Upcoming Games
These are all the upcoming Google Stadia games that we know of so far. We've included all confirmed release dates we've got too, so you can be sure to hop on and grab them as soon as they drop.
Life is Strange: True Colours – September 10
Instinction – September
FIFA 22 – October 1
Far Cry 6 – October 7
Riders Republic – October 28
Just Dance 2022 – November 4
Merek's Market – November 4
Threta Revelations – December 17
Chorus – 2021
Darkwood – 2021
Death Carnival – 2021
Embr – 2021
Farming Simulator 22 – 2021
Figment 2: Creed Valley – 2021
For Honor – 2021
Hello Engineer – 2021
One Hand Clapping -2021
Shantae and the Pirate's Curse – 2021
Super Animal Royale – 2021
Uno 50th Anniversary – 2021
Zorro: The Chronicles – 2021
Tom Clancy's Rainbow Six Extraction – January 2022
Avatar: Frontiers of Pandora – 2022
Life is Strange Remastered Collection – 2022
Assassin's Creed III Remastered – TBA
Assassin's Creed IV: Black Flag – TBA
Assassin's Creed Rogue – TBA
Baldur's Gate III – TBA
Child of Light – TBA
Far Cry 3: Blood Dragon – TBA
Far Cry 4 – TBA
Far Cry Primal – TBA
Jay and Silent Bob: Chronic Blunt Punch – TBA
Mafia II Remastered – TBA
Mafia III Remastered – TBA
Rayman Legends – TBA
She Dreams Elsewhere – TBA
Skyclimbers – TBA
Tchia – TBA
Windjammers 2 – TBA
Google Stadia Pro Games September
Here are all the latest free Google Stadia Pro Games for September. Once you've claimed one of these beauties, it will stay in your library and is yours to play whenever you like – as long as you are a Pro member!
Ark: Survival Evolved
Darksiders II
Legend of Keepers: Career of a Dungeon Manager
Little Big Workshop
Wave Break
Google Stadia Exclusives
Sometimes, Google Stadia manages to land a couple of exclusive games that you can get nowhere else. At the moment, the only Stadia exclusive is Crayta, which is available as the base game, or in the premium or deluxe editions.
Google Stadia Free Games
Of course, Stadia Pro games are free to anyone with a pro membership. But here are some gems you can grab for free with a base Google Stadia membership
Cthulu Saves Christmas
Crayta
Destiny 2
Super Bomberman R Online
Best games on Stadia
There are so many games available on Google Stadia it's hard to know where to start. So we're here to help. We've picked out our top ten best games on Stadia for you to peruse at your leisure.
Red Dead Redemption 2
The coolest cowboy in town is back (sorry Clint Eastwood!). An absolutely massive open-world adventure with jaw dropping scenery, a myriad of sidequests and intriguing characters, and a hugely enveloping main story. This game's name precedes it, and it's easy to see why. Also, as it's a prequel, you're also good to go even if you haven't played the first.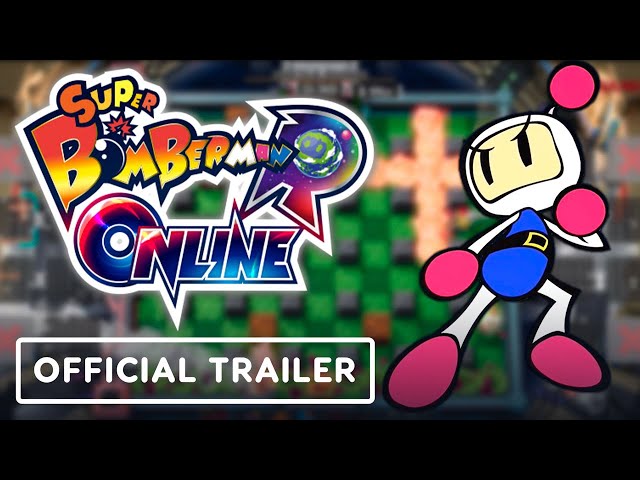 Super Bomberman R Online
A simple, fun little game modeled after recent Battle Royale titles, Super Bomberman R tasks you to survive your board, move onto new boards, fight new enemies, and more. With its online elements allowing you to go wild as you bomb your friends and family, and the fact that it's free to all Stadia users, it's a great way to kill an afternoon.
Rage 2
Madcap, satisfying action and tonnes of mindless fun to be had here. Combining pretty much every trope of every FPS ever with plenty of flaws, Rage 2 somehow still presents itself as a shameless and loveable romp through shooter history. It's fast paced. It's fun. And if you like going ham with a bunch of guns, it's probably a great pick for you.
Doom (2016)
The 2016 reboot of the classic Doom shooter series is easily one of our top picks for Stadia shooters. With the thrumming music score that seems to know exactly what you're doing at every point, the streamlined gameplay, and the slick visuals, you will feel like a total badass in no time.
Cris Tales
A beautiful little indie game populated by stunning lore, a unique gameplay system, and beautiful hand-drawn graphics, Cris Tales is a genuinely enchanting little adventure. It features an intriguing time skipping function, plenty of magical misadventures, and a handsome little frog. If you want to know more, check out our Cris Tales review.
Destiny 2
Another fun freebie shooter, Destiny 2 takes you across alien landscapes full of icky critters. Stadia also offers cross-save support, allowing you to play across multiple systems or transfer your save from other platforms, making it pretty convenient for us all-round gamers. Dive in and have some quick battles, or take your time exploring its vast world as you please.
Borderlands 3
Okay, so no one can live up to Handsome Jack, but Borderlands 3 still stands as a pretty great entry into the awesome world of Borderlands. Loot. Shoot. Loot some more. And look cool while doing it! With multiple maps to explore, plenty of gimmicky guns to try out, and some pretty great DLC, it's a fun, lighthearted misadventure with some great classes and characters – even if the plot doesn't quite scratch all the hardcore fans' itches.
Final Fantasy XV
Though Final Fantasy XV's history was a bumpy road, and it has garnered a lot of hate for its stray from the usual Final Fantasy format, there is something to be said about cruising around the stunning open world with the boys in the back. Featuring fun characters, a unique combat style, gorgeous visuals, and some truly heartfelt moments, this is certainly a joy for most fans of action adventure RPGs.
Octopath Traveler
A nostalgic, 16-bit JRPG with beautifully elevated pixel art and typical Square Enix style turn-based combat. Boasting eight travellers, eight adventures, and eight roles to play, Octopath Traveller invites you on an epic journey through the vast and wondrous world of Orsterra, full of captivating stories and fearsome monsters.
Spiritfarer
A breathtaking emotional voyage through love and loss, Spiritfarer follows the story of Stella, who takes on the task of transporting anthropomorphic spirits to the afterlife. Fill your ship with useful tools and resources, grow your own gardens, and visit stunning settings, all while making the spirits' last days on the realm as memorable and comfortable as possible. Check out our Spiritfarer review to learn more. We also have an exclusive Spiritfarer interview with the game's Creative Director.
What is Google Stadia?
Google Stadia is a video games streaming service that lets you play games whenever you're connected to wi-fi without the need to purchase hardware. It provides 1080p gaming with stereo sound for free (though you'll need to purchase the actual games to play on it) and you can pay a monthly subscription free to get Stadia Pro, which provides support for 4K resolution and 5.1 surround sound. Both tiers feature gameplay at 60fps.
Google Stadia Games Price
If you own a compatible device, you can get Google Stadia completely for free; though you will have to purchase any games that you want to play. If not, you'll need a Chromecast Ultra to play on a TV and a compatible controller.
Google has put together a package that has everything you need to get started in its Stadia Premiere Edition, which includes a Chromecast Ultra, official controller, and three months of Stadia Pro. That costs $129.99 (£119).
Which controllers are compatible?
That depends on how you're playing Google Stadia. If you're using a Chromecast Ultra connected to a TV, you need the official Stadia controller. No other controllers are compatible in that instance.
However, if you're playing on a laptop or compatible mobile device, you can use the following controllers:
Stadia controller
Keyboard and mouse (PC only)
Playstation DualShock 4 controller
Xbox One controller
Xbox One Elite controller (USB only)
Xbox adaptive controller
Xbox 360 controller (USB only)
Switch Pro controller (PC only)
What is Google Stadia pro and how much does it cost?
Google Stadia Pro is the premium membership, which provides you with 4K gaming, 5.1 surround sound support, games at no additional cost, and exclusive offers. It costs $9.99/£8.99 per month.
Which devices can I play it on?
You can play Google Stadia on any TV with a Chromecast Ultra and any laptop (Windows or Mac). It's also available on the following compatible phones and tablets:
Pixel 2, 2XL, 3, 3XL, 3a, 3a XL, 4, 4XL, 4a, 4a (5G), 5
Samsung Galaxy S8, S8+, S8 Active, S9, S9+, S10, S10+, S20,
S20+, S20 Ultra
Samsung Note 8, 9, 10, 10+
OnePlus 5, 6, 7, 7 Pro, 7 Pro 5G, 8, 8 Pro
OnePlus 5T, 6T, 7T, 7T Pro, 7T Pro 5G, 8T
OnePlus Nord, N10 5G, N100
Apple iPhone and iPad
Asus ROG Phones
Razer Phone, Razer Phone II
LG V50 ThinQ, V50S ThinQ, V60 ThinQ, G7 ThinQ, G8 ThinQ, Wing
What TVs and streaming devices are compatible with Stadia?
Here are a list of the officially supported devices that are compatible with Google Stadia.
Chromecast Ultra
Chromecast with Google TV
Hisense Android Smart TVs (U7G, UBG, U9G)
Nvidia Shield TV
Nvidia Shield TV Pro
Onn FHD streaming stick and UHD streaming device
Philips Android TVs from 2019 (7304 and higher) and 2020 (8505 and higher)
Xiaomi MIBOX3 and MIBOX4
So there we have it, pretty much everything you need to know about Stadia and all the latest games you can grab this September. If you found this useful and are looking for other ways to get your game on, we have heaps of lists to help you, from the best Switch strategy games to the best mobile RPGs, and plenty more.