Wannabe renovators, grab your paint buckets as Ultimate Games has released two House Flipper DLC packages for the Nintendo Switch version of the best-selling simulator. The Garden and Pets DLC bundles first launched on PC, and now they're coming to one of the best Switch simulation games out there.
The Garden DLC lets you finally flip something outside of the house, as you take on the role of a gardener who transforms neglected gardens into charming venues. You follow a specific concept to create a stunning garden and utilize brand-new mechanics not found in the base game. There are nearly 20 new jobs, 250 plant species, and over 600 unique items.
If you prefer working with our furry friends, there's also the Pets DLC, which focuses on making unique habitats inside customers' homes to house their beloved cats, dogs, rabbits, hamsters, parrots, and other pets. With over 700 new items, a dozen story jobs, and curated furniture with pets in mind, you'll have a great time building the pawfect place to live.
COO of Ultimate Games, Rafał Jelonek, said: "House Flipper is one of the most popular simulators in recent years. The Garden and Pets DLCs are big expansions with brand-new mechanics and jobs, a whole bunch of new items, and other highlights."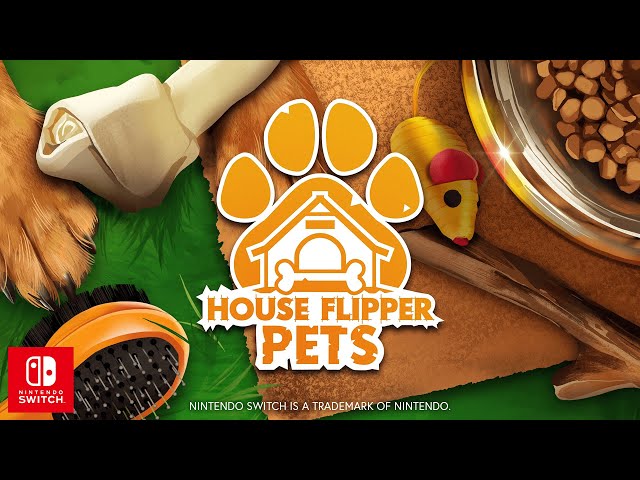 That's everything we've got on the House Flipper DLC coming to Nintendo Switch. If you're after more pet-related games, check out our lists of cat games, dog games, horse games, bear games, and snake games. Yes, a bear can be a pet.