iPhone vs. Samsung is an endless debate among smartphone users. Apple is the big tech giant with a tight ecosystem and excellent services, while Samsung is its main competitor in the Android space, offering excellent displays and even the ability to do ray-tracing on some of the best Samsung phones. It's a tough fight.
So, while the best gaming iPhone is an easy pick, how does it stack up against Samsung's best offering? And what about the latest Samsung phones, the foldables that offer big displays that can still fit in your pocket? With so much to choose from and more differences between iPhone and Galaxy than first appearances suggest, there's a lot to get through. And we're here to help you do it.
So, here are our main comparison points as we answer, iPhone vs. Samsung, which is better for gaming?
Chipset
Pitting iPhone vs. Samsung for gaming means we should start with the graphical power the two offer. That means looking at the chipsets, the combination CPU/GPU that lets the phone get stuff done. Of course, more powerful GPUs mean better gaming, but given mobile phones' small size, heat dissipation and efficiency make a bigger difference than in other hardware.
Apple's chipsets are made in-house and named simply. The latest is the A16 Bionic, currently only available in the iPhone 14 Pro and Pro Max. Meanwhile, the standard iPhone 14 and iPhone 14 Plus have the A15 Bionic, the previous year's mightily capable chip (don't forget the iPhone 15 release date is right around the corner, so the graphical performance could take another leap forward soon!).
Of course, the A16 Bionic is an improvement across the board from the A15, but for anyone using one of the newer iPhones, the difference is nominal. Both are more than powerful enough for any game you throw at it. For example, on my iPhone 13, which has an A15 Bionic, I get 59fps in Genshin Impact at maximum graphical settings. This is very good.
Meanwhile, PUBG Mobile sits at a solid 30fps, which is reasonable, and CoD Mobile goes all the way up to 60. Both these shooters barely waver in-game. Combine this with the excellent casual game performance of the A15, with games like Candy Crush and Clash of Clans flying by, there are two years' worth of iPhones to choose from that offer excellent gaming performance.
Meanwhile, on Samsung's side of things, the chipsets are a little more confusing. Samsung has focused on a Qualcomm partnership for its most recent line of phones, bringing an overclocked Snapdragon 8 Gen 2 to the Galaxy S23, S23+, and S23 Ultra, as well as the Z Flip5 and Fold5. This is the most powerful Android chip at the moment (though this could also be said for MediaTek's Dimensity 9200 Plus – the two are neck and neck).
What this means in terms of performance from the base S23 (the most reasonable competitor for my iPhone 13), is incredibly similar performance to Apple. As you can see in our Samsung Galaxy S23 review, we love the phone, and its gaming performance is a standout.
PUBG Mobile, on fully maxed-out settings, runs at a completely stable 40fps, which is decent. CoD Mobile runs maxed out at 60fps straight from first launch, and the whole experience is nice and smooth.
Genshin Impact, meanwhile, runs just as you'd expect, maintaining a reasonable 30fps on maximum graphical settings. Of course, throwing anything more casual at the S23 is a bit of a waste of time. Obviously, Candy Crush runs without a hitch, while Clash of Clans is similarly smooth. It's all near-identical to the iPhone 13.
Differences can be found at the really high end: the Samsung S23 Ultra has a vapor chamber to help with heat dissipation, so any lengthy gaming sessions should maintain performance for longer. We haven't been able to test this, but we suspect longer sessions are better on the S23 Ultra when compared to the iPhone 14 Pro Max.
That's on the super high end, however, and differences are definitely minute, even if they are there. That's sort of the case for the most expensive phones the two companies offer, but where more key differences arise, is with the budget flagships. And that's because of their displays.
Display
Both the S23 Ultra and Apple's two Pro phones have a 120Hz refresh rate OLED panel with excellent colors and all the lovely goodies you want from a display. They're also both LTPO, meaning the screens vary refresh rate when a high rate isn't needed in order to conserve battery.
Comparing the two is a job for a microscope, and in reality, it just comes down to personal preference when looking at spending $1,000+. The S23 Ultra wins by virtue of having a punch-hole front-facing camera, instead of the iPhone's larger Dynamic Island – though in practice the difference isn't as big as you might imagine.
If you're not looking that high up, however, Samsung is the clear winner. Both the Galaxy S23/S23+ and the iPhone 14/14 Plus cost the same amount, yet Samsung's offerings have much better displays. With 120Hz, LTPO AMOLEDs, the Galaxy phones have as good displays as the most expensive flagships.
Meanwhile, the iPhone 14 and 14 Plus only offer 60Hz displays. This is a big difference for gaming, so if you're looking at the ~$800 price range, Samsung is definitely the way to go. The S23 displays are absolutely exquisite. If you're looking at ~$1,000 or more, it's still a tight battle, so keep reading.
Ergonomics
When comparing the top-end iPhone and Samsung flagships – the Samsung Galaxy S23 Ultra and the iPhone 14 Pro Max – it's likely to come down to personal preference. We go into some design details below, but we highly recommend getting into a physical store and trying them both out for yourself to make sure you're happy with how the handset feels.
The Samsung Galaxy S23 Ultra is very squared-off – one big slab of metal, with clear corners and flat edges. It feels excellent in the hand, and playing games is super comfortable. The iPhone 14 Pro Max, however, has rounded corners – this is also very comfortable, but it's a difference to be aware of. You may feel the iPhone is a little less easy to grip, or you may feel the S23 Ultra is a tad too cumbersome.
Meanwhile, the lower-end phones are very similar. The S23 and S23 Plus have flat tops and bottoms with rounded sides, whereas the iPhone 14 and 14 Plus are flat all the way around. For me, the flat sides all the way around are more comfortable, but again, it's a minute difference that comes down to personal preference.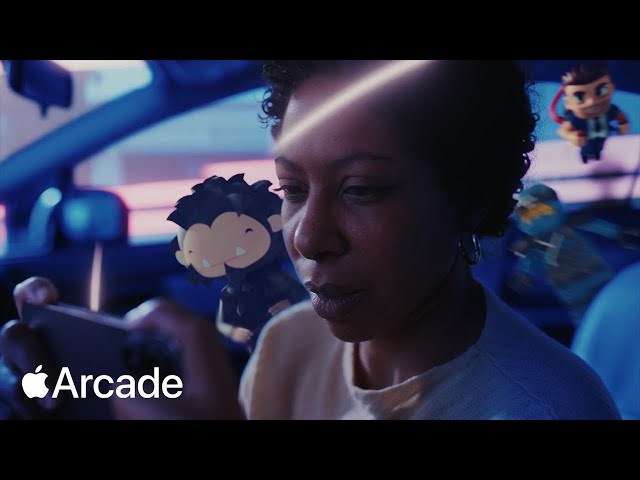 Services
Luckily, there's at least one clear winner within the services category, and that's Apple. You can access a bunch of excellent Apple Arcade games with iPhone, something which Android can't compete with at the moment – even though Google's offering has more games, they're just not of the same quality.
This Apple benefit, however, also brings up a key downside: the walled garden. On iPhone, you can only download apps from the App Store. That means no emulators, no ROMs, no APKs – no customization of any sort. While Apple Arcade offers a lot to love, if you're a tinkerer, you don't really have much of a chance.
Samsung, however, runs Android, which lets you download apps from many different places. As we explain in our iPhone vs. Android guide, this is great if you know what you're doing, and you can get all manner of classics up and running in the palm of your hand. Be warned, however, that if you're not certain you're doing it safely, it's best to avoid it. Do not download things from a site unless you know it's safe.
Which is better for gaming, iPhone or Samsung?
So, with all that being said, which is better? While it's incredibly close (and many aspects can come down to personal preference), we believe that Samsung is best for gaming at the time of writing. With generally better displays and competitive performance, Samsung phones are excellent for mobile games.
Combine this with Android's flexibility, and any true game-liker should go for Samsung. You can get everything from Call of Duty to Raw Danger running on the device, and that's a pretty wonderful thing.
This by no means iPhone is a bad choice, however. Apple Arcade is unbeatable at the moment, with some of the best indie games in mobile form, as well as a bunch of mobile classics. And, if you're going for the top-end flagships, the difference versus Samsung is nominal. Just know, you're not going to play any PS1 games unless they launch on the App Store.
So, there you have it, iPhone vs. Samsung in a gaming battle for the history books. Of course, the best foldable phones also offer a different gaming experience – and that's a market that Samsung dominates, while Apple does not partake. So, if you fancy a foldable, check out that guide.
For more beyond iPhone vs. Samsung, we've also got the best portable gaming consoles, where Nintendo Switch and the best iPad share the stage with countless other handheld heroes. While we wait for a Nintendo Switch 2 release date, that'd be a good guide to check out.