Since Riot Games announced it was making a version of League of Legends for mobile, we've been very excited. League of Legends: Wild Rift isn't just a port, but represents so much more for the series, allowing players to fight with their favourite Champions in speedy matches, no matter where they are, or how packed their lifestyle is. But there's still a lot we don't know about the game, so that's why we decided to create a League of Legends: Wild Rift guide.
The initial playtests for Wild Rift have finished, and the open beta has launched, which has given us a lot of new info about the game. There are also plenty of videos and dev diaries from Riot, which make it quite clear what the intention of Wild Rift is: a game that channels the classic experience of League, but also optimises it for the mobile platform.
But we are still waiting for Wild Rifts beta to come to new regions, so while we wait, why not check out our League of Legends: Wild Rift guide? We've got everything you could possibly want to know about Riot's famed MOBA and its move to mobile.
everything we know about league of legends: wild rift:
League of legends: wild rift map
League of Legends: Wild Rift is named after the new map on which the game is set, taking inspiration from League of Legend's PC map, Summoner's Rift. Here's what we know about this new Arena:
Wild Rift is slightly smaller than previous League maps
The map is built for five versus five
It has four lanes: mid, baron, dragon, and jungle
There are two turrets on each lane section with a third where the lane meets the nexus
There are a variety of monsters on the map that can be defeated for bonuses, including the Red Brambleback, which gives you extra damage, or the Blue Sentinel, which gives mana and HP regen
The map also features flora including Honeyfruit, which heals you, and Blastcones, which you can explode to launch you into the air
You can use warding to light the map
Dragons also feature on the map, and offer four different elemental damage buffs to the team that slays them
This useful video features three streamers explaining how different lanes work, and their suitability for different champion types, and levels of experience.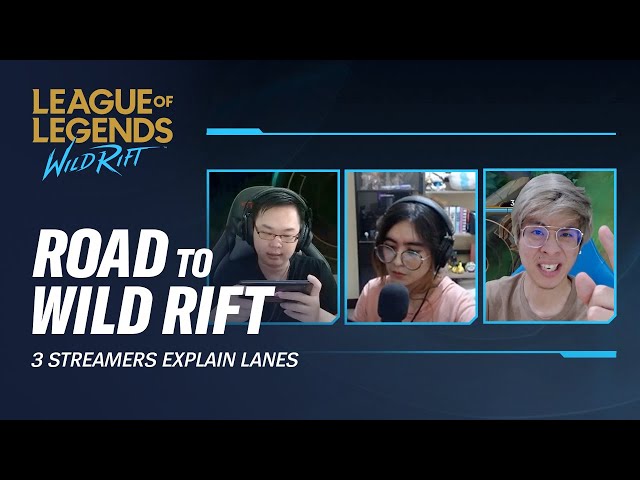 wild rift vs. league of legends
We know that Wild Rift is bringing League of Legends to new platforms, but how is it going to differ from the original? Here's what we know:
Wild Rift focuses around smaller 15-20 minute matches
It was created to allow more people to fit League into their daily lifestyle
The game has a new dual stick control scheme
Wild Rift isn't a port – it's a version of League built from the ground up
Existing League players are going to be rewarded for joining Wild Rift
Wild Rift is going to be playable on both mobile and console
There is a co-op vs. AI mode and a tutorial
Wild Rift is going to have its own content releases, as with the recent introduction of Lee Sin
League of legends: wild rift CHAMPIONS
Not all champions from PC are coming to Wild Rift, but here's what we do know about those that are:
There are currently 43 champions set for Wild Rift, and you can see them all in our League of Legends: Wild Rift champions list
Riot wants to keep champions as similar to League as possible
The only instances in which Riot has changed champions is to accommodate smaller map size, faster play, and the new dual stick control system
Not every League of Legends champion is coming to Wild Rift
There are some great champion overviews on the League of Legends: Wild Rift YouTube, which demonstrate how certain characters work in-game.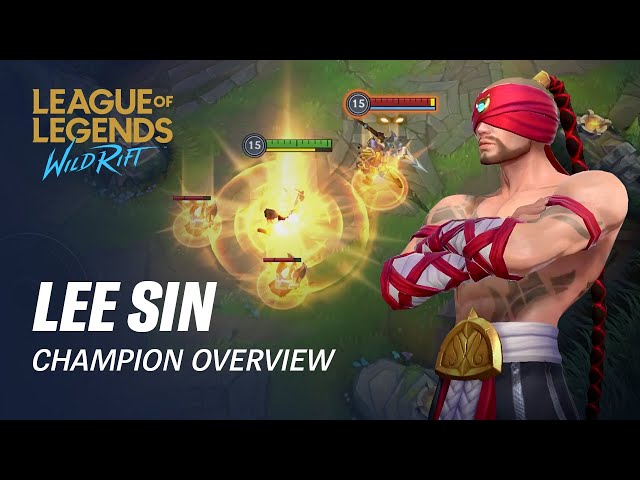 As well as this video detailing champions coming to Wild Rift: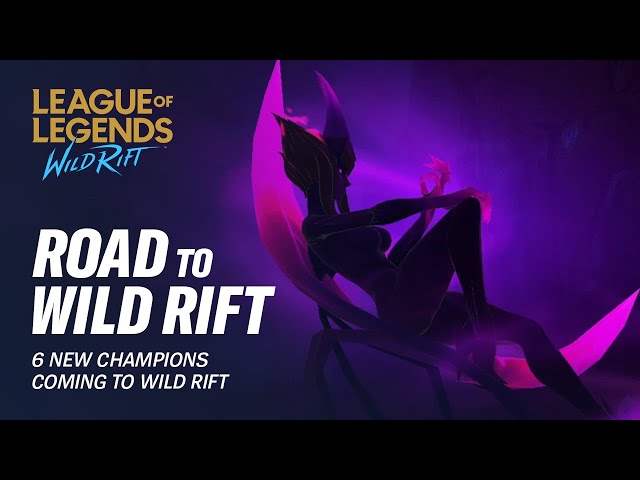 league of legends: wild rift RELEASE DATE
One of the most important things we want to know: when will Wild Rift launch? It's a question with a surprisingly complex answer, but here's all the info we have:
Wild Rift entered its first regional open beta on October 27, and is playable in Indonesia, Japan, Malaysia, the Philippines, Singapore, South Korea, and Thailand
This open beta is gradually expanding to new regions as it continues, including EMEA (Europe, Middle East, and Africa) as well as Oceania, Vietnam, and Taiwan by December
Wild Rift is coming to the US in 2021
This gradual launch will help Riot get feedback on how well Wild Rift captures the classic League experience, the dual stick control system, and to test the infrastructure prior to worldwide launch in 2021
There are going to be new modes coming after launch
This video explains the release timeline in more depth: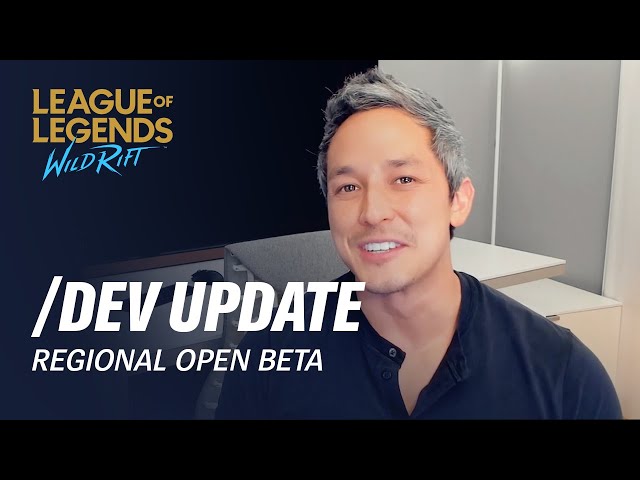 league of legends: wild rift runes
Based upon Runes Reforged in League of Legends, Wild Rift has a new streamlined system for runes. Here's how it works:
There are eight keystone runes to choose from: Electrocute, Aery, Conqueror, Fleet Footwork, Grasp of the Undying, Aftershock, Font of Life, and Kleptomancy
You then choose three secondary runes, one from each of the unique paths: Domination, Resolve, and Inspiration
There are currently six secondary runes for each of the three paths
The new system is designed to be simpler, making pre-match prep minimal so you can get playing
league of legends: wild rift free-to-play
Just like League of Legends, Wild Rift is also free-to-play – but how does it shape up in comparison to the original? Here's what we know about monetisation:
Executive producer Michael Chow, promises "No paying for playtime or power"
Wild Rift uses a similar model to the original League, where you pay for optional skins
You can earn all champions for free in-game
league of legends: wild rift items
Just like regular League, Wild Rift also has in-game items. Here's how they work:
You can purchase items in-match from the fountain
Many of the items are familiar to League players
Though they might differ slightly in balancing and cost, most item functions remain the same
There is a new item – Tear of the Goddess – for tank champions, with the promise of more in future
Items recommended for purchase are highlighted so you can grab them quickly
League of legends: wild rift download
Wild Rift is available for download on Google Play and the App Store in the previously mentioned regions.
league of legends: wild rift collection system
One of the headlining features of Wild Rift is the new collection system for your champions. Here are the details:
The collection system is to allow you to customise your champion with skins while also getting a closer look at their model
Skins are the monetised aspect of Wild Rift
Each champion has a unique entry animation
Not every champion or skin is going to be available on every platform
league of legends: wild rift trailer
There are currently multiple trailers for Wild Rift, including this amazing cinematic one: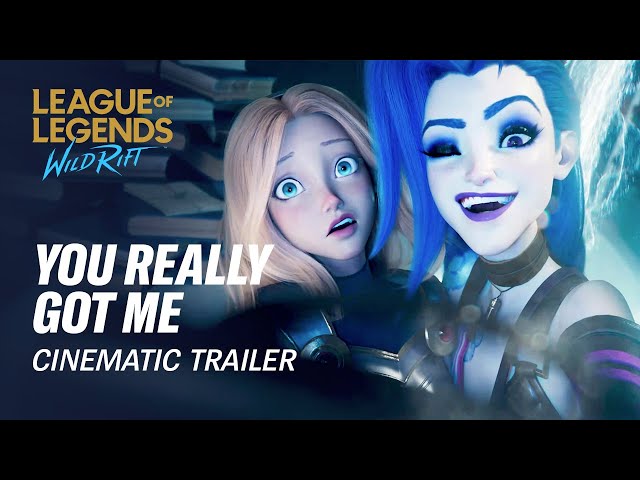 And there's also this gameplay focused one: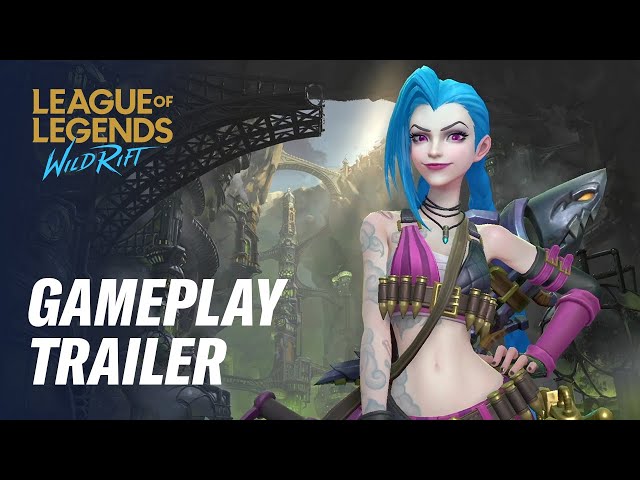 That's all we know! We'll be sure to update this guide as new info becomes available, but otherwise keep an eye on our news section to see when Wild Rift opens the beta in your region.