If you like fairytales, anime, and a touch of horror, Square Enix's upcoming title Little Goody Two Shoes is one to keep your eye on, as it promises to take you to a dark world that pays homage to the RPGs of old, or, more specifically, those that are the highlight of the PlayStation and PlayStation 2 eras.
Sure, the Little Goody Two Shoes release date is still a ways off, but that doesn't mean you can't look forward to what looks like a promising RPG with a stunning artstyle, and an immersive story that's sure to hook you with bated breath. In Little Goody Two Shoes, you play as Elise, a young girl that lives in Kieferberg Village, though she wishes to escape this humble life.
From the artwork and available details, it's evident that Little Red Riding Hugee is a huge influence for this game, especially since you complete normal tasks during the day, but explore the woodlands at night as you work to uncover the heinous secrets that lay within. Furthermore, this is your story. It's your path to walk in any way you see fit as you solve puzzles and build relationships.
From a gameplay point of view, Little Goody Two Shoes features various elements such as reputation and suspicion, exploration and narrative, as well as a sustenance mechanic. From this, it's clear that the RPG has much to offer, and perhaps survival is going to be tougher than you may anticipate.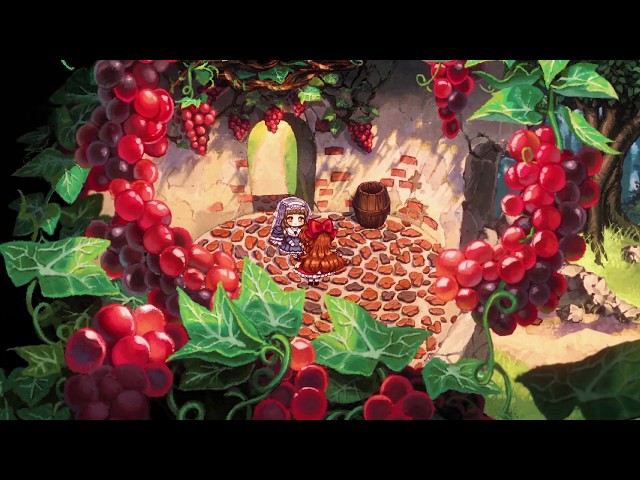 Little Goody Two Shoes release date speculation
There's no details on when the Little Goody Two Shoes release date is, though we suspect it's due to launch in 2023.
Little Goody Two Shoes platform speculation
Square Enix is yet to confirm Little Goody Two Shoes platforms, though it feels safe to assume it's a shoe-in for Switch, PlayStation 4, PlayStation 5, and PC. Of course, we'll update this story as soon as we know more details.
If you need something to keep you busy in the meantime, you can't go wrong with our best Switch horror games list.