Super Mario, the main man himself, has been a mainstay in pop culture since the 80s, so you had better believe in that time he's racked up a few incredible memes. Something about the jolly, portly plumber is already hilarious, so the many Nintendo games he calls his own have become fodder for some of the better jokes that nerds have created.
We've sifted through countless Mario memes to give you a quick rundown of the very best, including a lot of penguins, some Breaking Bad crossovers, and many more. There's so much to choose from so stick with us, we've been collecting these memes faster than Mario collects coins, and we've got a lot to show for it.
Before we "let's a-go" into this guide, be sure to check out our other great content covering topics like the best Skyrim memes, Roblox memes, Mario Kart memes, Among Us memes, Genshin Impact memes, the best Mario games on Switch, and the best Switch party games.
Alright, it's time to triple-jump into our Mario memes, folks.
Mario memes
For this guide we've scoured the many, many, Mario memes over the years. There are some picks which are nods to the older games, some new ones, and even a few that lampoon the recent Super Mario. It's pretty easy to make jokes about Mazza, Toads, or even the infamous Bowsette, and the denizens of the Mushroom Kingdom have been fantastic fodder for some of the best memes on the internet for decades. So, let's a-go!
Backwards long jump into heaven
I don't want to know what sins Mario has committed honestly. Maybe the goombas were innocent, or maybe he dropped too many penguins over cliff edges (just me?), but either way, it seems there is a way around it. The Super Mario 64 backwards long jump is a famous tool used by speed runners to gain access to areas early on, so there's no doubt in my mind that Mario could use this incredible technique to sneak past the guards of heaven and get a comfy seat on the best cloud in the house.
Gusty Gardens
Mario soundtracks over the years have always maintained a high quality, but one track from Super Mario Odyssey has become renowned for its genius. The incredible Gusty Gardens theme is a work of art, a transcendent theme that manages to encapsulate all the feeling of flying through the cosmos while exploring a beautiful garden. So, whatever Koji Kondo was up to that day, it must have worked for him.
Boo indeed
The fluffy lads known as Boos don't often pose much of a threat unless you turn your back on them, but this particular meme imagines a world where they've invaded the world of the living, and even bust into a bedroom in some particularly paranormal activity. Aping on the hit movie Paranormal Activity, I can't imagine I'd be best pleased if a Boo disturbed my slumber, though I might prefer it to the actual events of that movie…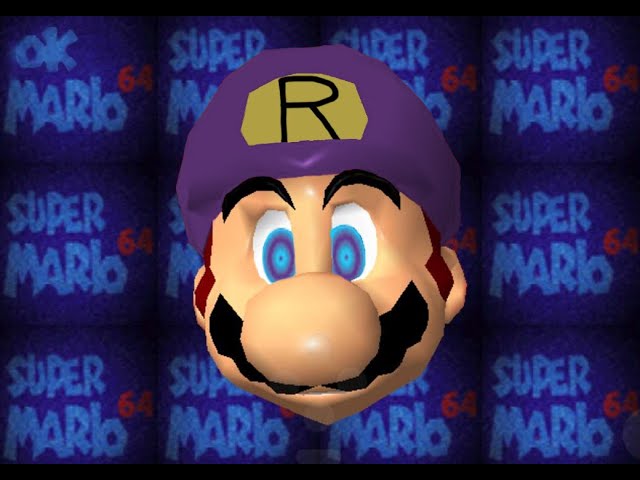 Paranoid Mario
Being a white man in his 30s, I've listened to a lot of Radiohead, but I've never heard them like this. One talented fan has managed to recreate the entirety of the classic Radiohead song Paranoid Android using nothing but Super Mario 64 sounds, and the result is… ominous. Honestly, I could listen to a whole album like this, but I don't know if I'd choose Kid A.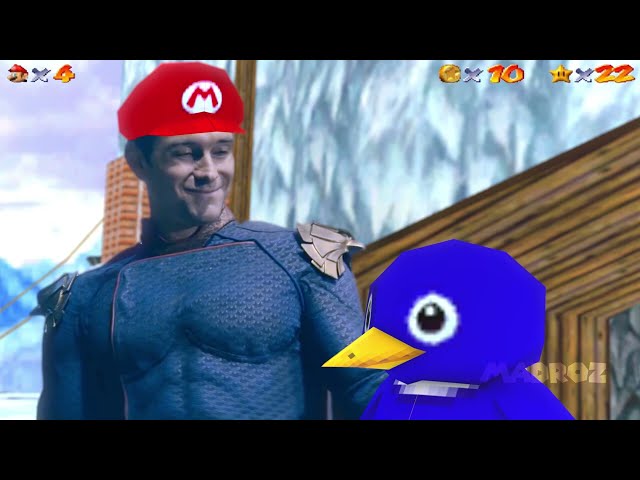 Fatherly love
If you've watched The Boys, you might be familiar with Homelander's somewhat pushy approach to parenting. Well, this meme takes a touching scene between Homelander and his son, and swaps out the young superhero with a penguin, with similarly sad results.
Your cake is in another castle
Mario's design in the Super Mario movie has been, largely, positively received. It's a great translation of the plumber's charm, but there is one aspect that fans think is a bit lacking. In games like Super Mario Odyssey, the portly plumber has what the kids call a "dump truck" butt.
Our man was loaded with cake, and packing some serious heat in the back of those dungarees. Well, well the movie has seemingly toned this down, presumably to keep that PG rating, and fans aren't happy. Here's hoping the sequel gives Mario a BBL.
Alright Mario fans, that's all we have for today! If you need even more great content, be sure to check out our guide to the best Switch platformers next.