We've pulled together the best Skyrim memes we could find to give you a laugh equal on volume levels to the most vehement shout of "fus ro dah!". We've also picked out the best Skyrim meme mods, those alterations to the game that swap the serious for silly and allow the Dragonborn to get involved in all kinds of ridiculous mischief.
For more on Bethesda's famous and fantastic fantasy world, see our Skyrim cure vampirism, Skyrim Serana, and Skyrim map guides. Or, if you've had your fill of this adventure and crave a new quest with a similar feel, check out our picks for the best games like Skyrim on Switch and mobile.
The best Skyrim memes
For our picks of the best Skyrim memes, we've got a nice mix of classic and contemporary. We've included the big hitters you know and love, as well as some fresh content courtesy of the Skyrim Reddit. So strap on that ebony armour, and get ready for us to dragon shout these memes right into your Nord face.
Out of potions
Anyone who has played Skyrim can relate to this meme. You've finally cleared a dungeon to the boss fight, when you realise you're out of potions. Before you know it, you're eating raw potatoes and cheese in a desperate attempt to increase your health. Root vegetables are good for you, but we still don't recommend going at a fire-breathing dragon with a belly full of Jersey Royals.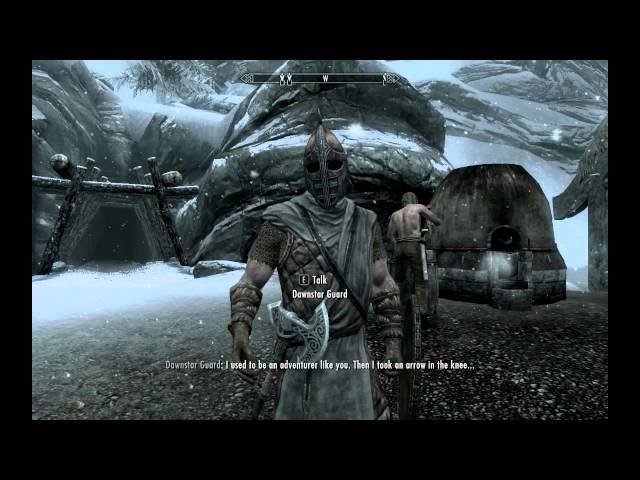 An arrow to the knee
You can't beat a classic, and for some reason, this simple snippet of dialogue is still hilarious today. There are plenty of memes out there on the subject, but we've gone for a short compilation of a bunch of Skyrim guards saying the line that will go down in gaming history.
Lydia's lost
We know that Lydia is one of the most capable explorers in all of Skyrim, but we think that taking her into the Backrooms might be a little too far. Still, better than having Njada with you down there.
Leaving Lydia to it
Staying with everyone's favourite companion, this meme perfectly portrays exactly why Lydia is so popular. Long before the days of Let Me Solo Her, countless of us relied on this incredible warrior to ward of snow trolls and giants, so it's nice to honour her in this way.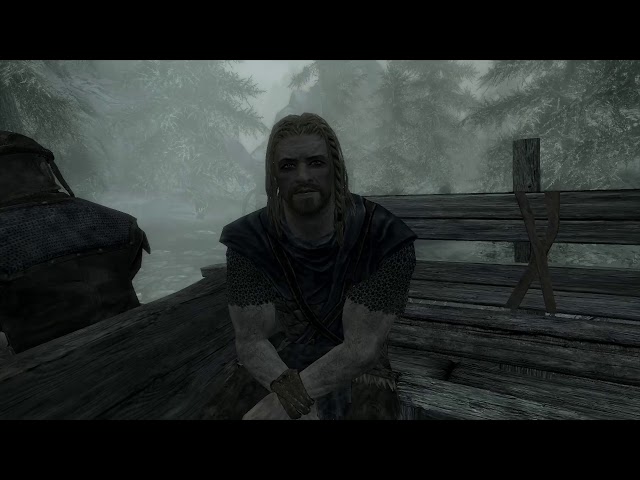 You're finally awake
This iconic line comes right at the start of every Skyrim playthrough, and lives on in the hivemind consciousness of the gaming community. There's still no clear reason why it's so meme-worthy, but it is, and we'll take all the Skyrim memes we can get.
Skyrim and GTAV
This meme highlights the shared approach to re-releases between Bethesda and Rockstar, with fans very aware of how many times Skyrim and GTAV have seen ports to new consoles. We doubt that the companies will mind being the butt of the joke if they ever spot it from the dizzying height of their golden money thrones.
Mudcrab Kingdom
You know we love a Mario meme here at Pocket Tactics, so a Mario and Skyrim meme crossover? We'll take it all day, especially when it's referencing those ridiculously annoying mudcrabs laying in wait across Bethesda's massive map.
Skyrim meme mods
What's better than a Skyrim meme? Playing a Skyrim meme mod, of course. While there are plenty of fan-designed alterations that make this open-world action RPG more difficult or offer more story content, for this list we're only interested in the stuff that could make a moody draugr giggle.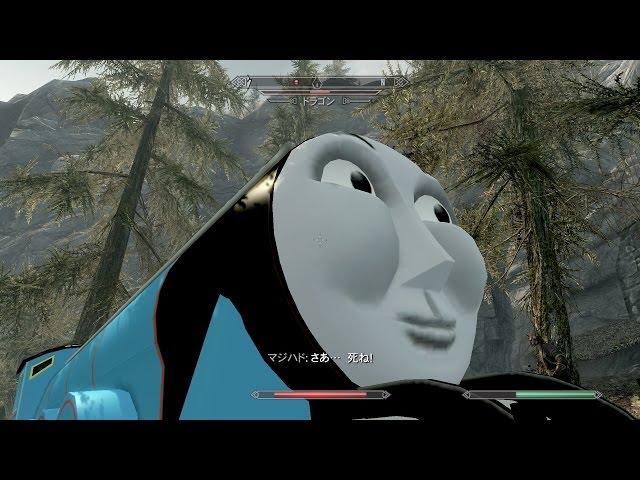 Tank engines
Probably the most famous Skyrim meme mod is the unofficial Thomas the Tank Engine build, known officially as the Really Useful Dragons mod. This alteration takes all the terrifying dragons out of the skies and replaces them with Thomas and friends for what can only be described as a fever dream of an experience. It's a must for all those who think they've seen all there is to see in Skyrim.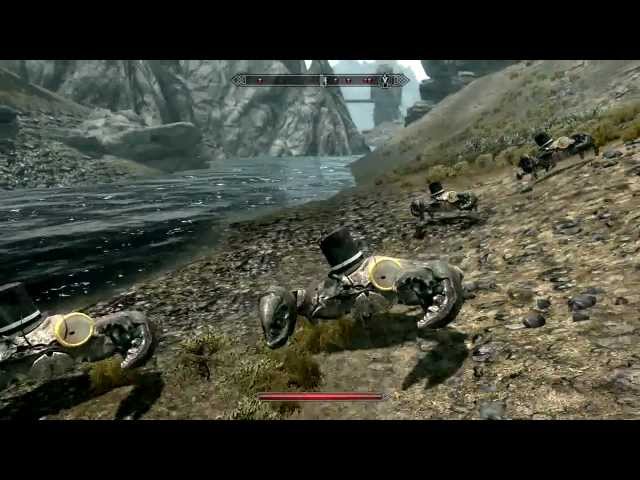 Posh mudcrabs
There's not much I can say here that offers you any more insight into this mod except for its simple title 'posh mudcrabs'. It does exactly what it says on the tin, giving all of Skyrim's detestable river lurkers top hats and fancy moustaches. Absolutely incredible scenes.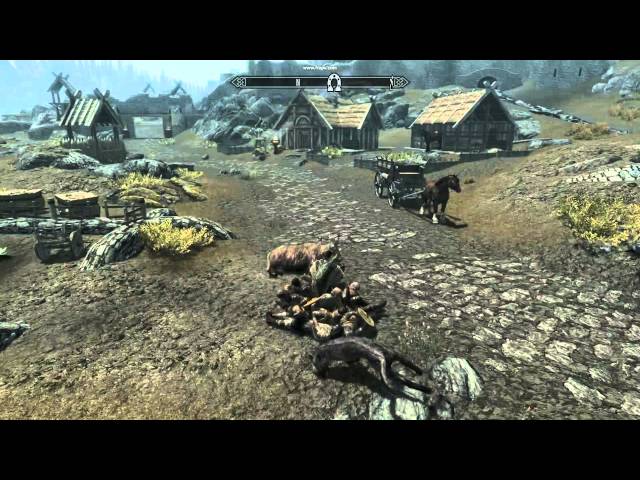 Katamari Dovahkiin
If you've never played Katamari Damacy, this one might not make much sense to you, but if you have, then prepare for us to rock your world with Katamari Dovahkiin. In this mod, you gain the classic Katamari centre of gravity, able to suck in all manner of objects, enemies, and NPCs around you. As you can probably guess, with Skyrim graphics this gets pretty hilarious pretty quickly, so you need to experience this one for yourself.
Skyrim meme compilations
If you want a solid few minutes of Skyrim meme content, we've got you covered there too. Considering Bethesda's classic keeps coming out on new consoles, there's no shortage of content from the last ten years of Skyrim, and we've picked out the best below.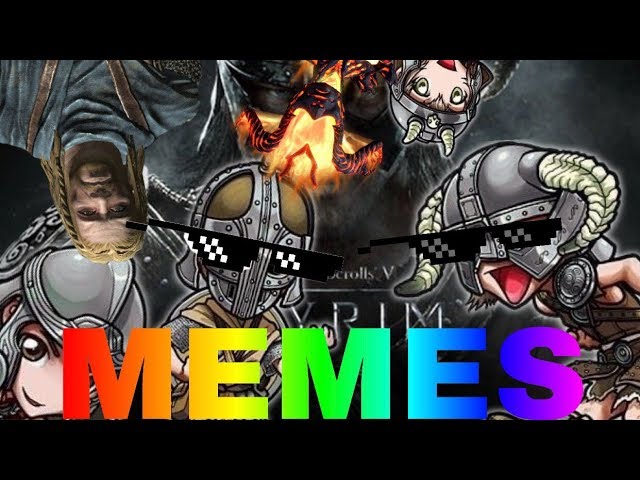 The best Skyrim memes
Agonator's series of Skyrim meme compilations are among the best on YouTube. The whole saga is worth watching, but we're going to start you off right with episode one, and you can find your way like the intrepid Dragonborn you are from there on in.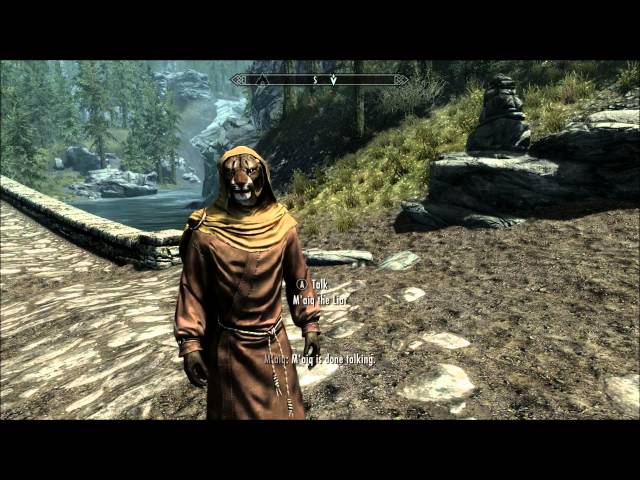 Skyrim's funny moments
Sometimes you don't need any gimmicks, just a bit of hilarious content right from the source. This compilation of moments taken from Youtube user oOFrostByteOo's adventure shows just how titillating the original content can be when taken out of context, or sometimes, even with it.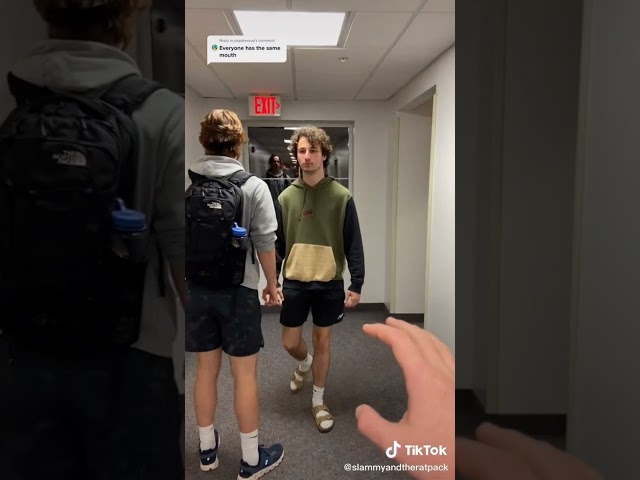 Skyrim college
Taking the concept of Skyrim in real life that extra step, this clip shows you what it might be like to be a student of Winterhold's Mage Guild surrounded by mindless NPS.
There you have it, plenty of Skyrim memes to keep you going through another adventure. To get social and share some of these with your friends, check out our Instagram download and WhatsApp download guides.