Following the success of Spider-Man: Into the Spider-Verse in cinemas, Marvel Contest of Champions' Silk is swinging into the fray as another spider-hero for the roster. She's not got an easy debut, though, with Spider-Man villain Kindred also arriving in Kabam's superhero RPG and joining the likes of Green Goblin, Venom, and more on our MCoC tier list.
For those that don't know, Silk is one of the more contemporary heroes from the Spider-Verse. She's also one of the few Spidey variants with a direct connection to Peter Parker, in that same spider bit both of them. Now the unlikely duo, or trio if you include Marvel Contest of Champions' other Peter Parker, need to team up to beat another lesser-known character, Kindred, an evil entity with powers from Mephisto.
This month's event in MCoC, Ties that Bind, sees Silk and Kindred in direct combat, but that isn't all there is coming up. There are fresh Hades Rifts quests, with plenty of exciting rewards on the line for seeing off dimensional entities, plus a new combo tracking mechanic, buffs for Mantis, and a long list of bug fixes and improvements. For the full update notes, check out the official Marvel Contest of Champions website.
If you want to make sure you pick up the new MCoC characters, Silk arrives on July 20, while Kindred makes an entrance on August 3. For a better idea of what to expect from these two characters, check out the cinematic trailer below building up to the in-game event.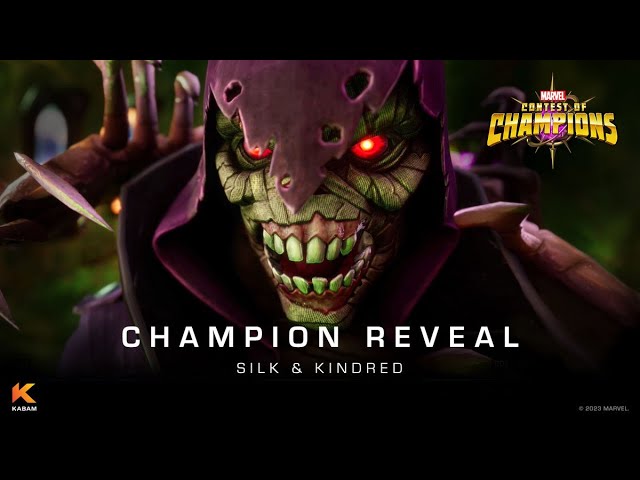 There you have it, all you need to know about the arrival of Marvel Contest of Champions' Silk and Kindred. For more heroes and villains, check out our guides to Marvel Snap decks, Marvel Snap cards, and Marvel Snap bundles.