If you want to get going in Marvel's superpowered card game, you need some Marvel Snap gold. Whether you're using it for picking up some extra credits for upgrades, or adding a daily mission to help your season pass progress, it's a crucial resource to those who want to make it to platinum rank and beyond, as well as completing the catalogue of cards. So, we've put together this Marvel Snap gold guide, making it easier for you to pick up some precious metals to power your card collection.
For more help getting to grips with the heroes and villains of this card game, check out our Marvel Snap beginner, Marvel Snap friends, and how to play Marvel Snap guides. Or, if you're looking for a stellar deck to take to the online gauntlet, check out our detailed Marvel Snap decks guide, with something there for all levels.
What is Marvel Snap gold?
Gold is one of two resources in Marvel Snap, with the other being credits. You can use gold to purchase credits, making it easier to upgrade your current cards, pick up a new card variant in the shop, or unlock daily missions once you've run out. We recommend using all your gold for credits early on, so that you can concentrate on upgrading cards and working through the collection levels to unlock the entire roster of cards.
How do I get Marvel Snap gold?
As we mentioned earlier, the easiest way to pick up Marvel Snap gold is by purchasing it directly through the app. However, we're well aware this isn't always an option, so we've looked for different ways to pick up some freebies, which you can check out below.
Season pass
You can pick up some free Marvel Snap gold by keeping up with the season pass. Even if you don't want to go for the premium option, there's still a good bit of gold up for grabs for getting through the levels, so it's well worth keeping up to date with daily challenges to max out that season pass progression bar.
Weekly challenge
Just like the season pass mechanic, you can grab some free gold by working through each weekly challenge and completing all the available daily challenges. There's a surprising amount of freebies on offer here, with plenty of credits up for grabs as well as gold, so be sure to pay attention to when your daily challenges respawn.
Check your inbox
The Marvel Snap team often distributes rewards during special events or for reaching milestones, so be sure to always check your inbox for any goodies you might have missed. Though they dish credits out more often than not, you can occasionally pick up some gold to spend as you wish.
Rank rewards
Marvel Snap has plenty of systems, and besides battle pass, you can also earn gold through the rank rewards system. Keep in mind that to get to a level where you unlock gold as a rank reward you need a good deck and a firm idea of how the game works, but if you can master the ranks, then there's some extra goodies there for you.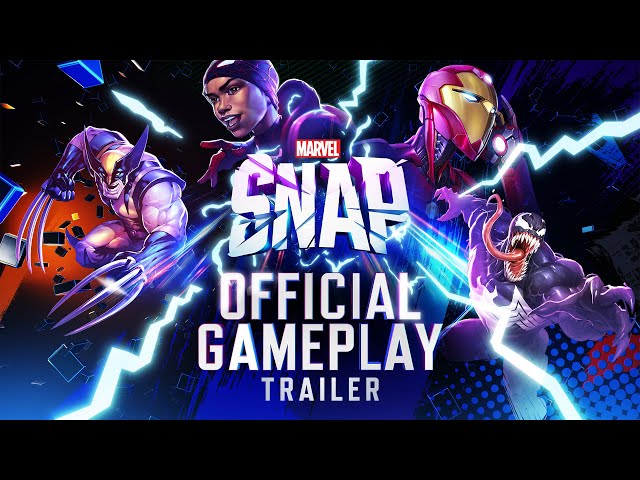 With that, you now know all there is to know about Marvel Snap gold. To blast the tunes while you're playing some cards, be sure to check out our Youtube Music download and Spotify download guide.