It's finally here, the Marvel Snap Steam launch! While we mobile users have been putting together Marvel Snap decks in the fully-fledged and final game for almost a year now, PC users have been lagging behind with an early access version. All that changes today, with Second Dinner using the Gamescom 2023 Opening Night Live showcase to reveal the Marvel Snap Steam client is now available to play.
The big release is especially exciting for Snap streamers, with the growing contingent of superhero content creators struggling with the Marvel Snap mobile app since its release. Now, with the official Steam client catching up to the mobile version, your favorite content creators can stream Marvel Snap on Steam from their fancy high-end PCs, without having to worry about getting a call from their mum halfway through an infinite run in conquest mode.
To celebrate the launch of Marvel Snap on Steam, anyone who jumps onto the PC client in the next month can pick up a snazzy Devil Dinosaur Mech variant to add to their collection. There's also a series of Marvel Snap Twitch drops coming, so you can pick up some in-game credits and variants free of charge. These Twitch drops are only around for a week though, so make sure to show your favorite Marvel Snap streamer some love to get something in return.
Second Dinner's Chief Development Officer is incredibly excited to bring the game to PC, as you can tell by the following quote. "Launching the game on PC has been a dream of ours for years now, and we've worked really hard to ensure it's an experience that players new and old are going to absolutely love. This is especially an exciting time for the streaming community, who have welcomed MARVEL SNAP with open arms. The game looks absolutely beautiful on PC and we can't wait to see the epic streams on Twitch now that we're live."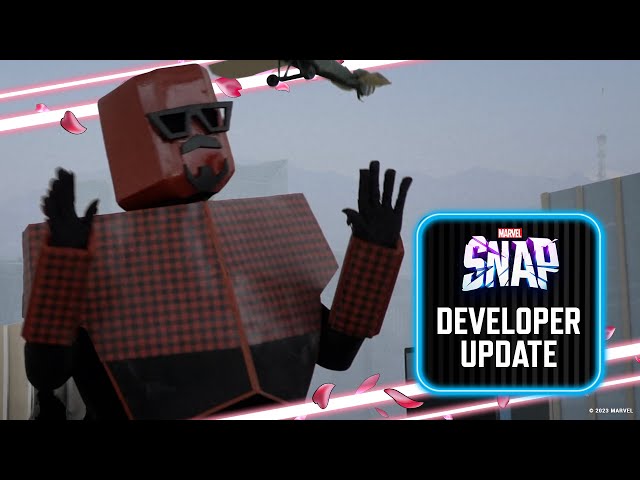 With that, you're up to date on the official Marvel Snap Steam launch. To get off to a solid start, check out our guides to Marvel Snap cards and the Marvel Snap season pass.