To celebrate the chatty tabby cat's ten-year anniversary, the My Talking Tom 2 birthday event is bringing the party to the mobile title. With a generous giveaway offering 100,000 coins for those participating, there's never been a better time to jump into one of our favorite cat games, stick on a party hat, and celebrate with some pawsome pals.
It's not just rewards up for grabs during the My Talking Tom 2 birthday celebrations, but extra in-game content, too. You can join up with some of the other Talking Tom pets to plan and pull off the main man's birthday, with five separate stages including confetti making, present wrapping, and, of course, cake decoration. We just hope it's a cat-friendly mixture.
Still, the big draw of Tom's birthday party is the 100,000 coins on offer, in a very generous move from developer Outfit7. That should provide you with more than enough resources to pick up a snazzy birthday gift for Tom while leaving a little something left over to treat yourself.
If all that isn't enough, you can use the in-game promo code 'TOM100' to pick up an extra 100 event tokens. To get a better idea of what to expect from the birthday celebrations before jumping into the game, check out the trailer below, where Tom falls foul of a few farts.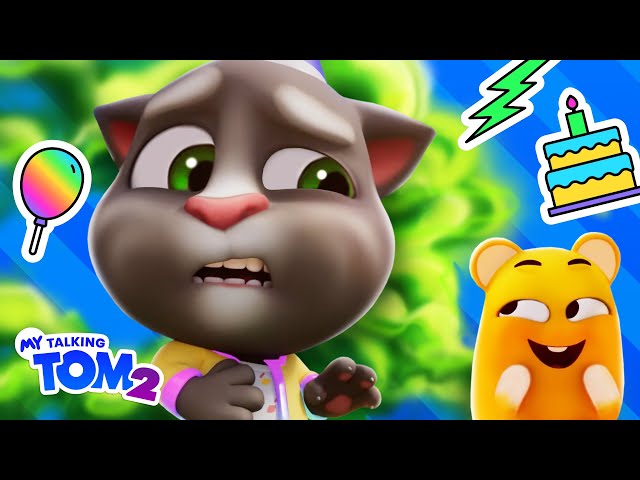 There you have it, all you need to know about the My Talking Tom 2 birthday celebrations. While you're here, pick up some more freebies with our Roblox promo codes and Roblox game codes. The latter includes links to Grand Piece Online codes, Project Slayers codes, and Untitled Boxing Game codes.