With our Pokémon Go download guide, you'll find everything you need to know about installing the game on your platform of choice. So, whether you want to know how to download Pokémon Go on Android, iOS, or even on PC, we've got you covered. We'll also take a peek into the world of Pokémon Go hacks and location spoofing.
To help you on your quest to be the very best, you should head over to our Pokémon Go codes and Pokémon go raids guides. We've also got a list of the Pokémon Go best Pokémon, along with every Pokémon Go legendary, so you know who you should be hunting.
How to download Pokémon Go on Android and iOS
Downloading Pokémon Go for free on Android and iOS is easy. You simply need to head to the app store for your platform by following the link below, and hitting 'download'.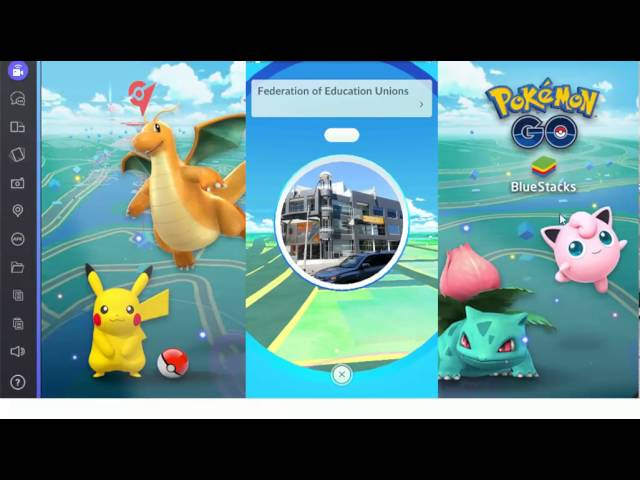 How to download Pokémon Go on PC
If you're hoping to play Pokémon Go on PC, we've got good news for you. You can do so by grabbing the handy Android emulator, Bluestacks, and following the directions in the official Bluestacks tech support video above.
However, keep in mind that this is against Niantic's terms of service. As Pokémon Go is location-based, and playing it on PC requires spoofing. Bluestacks highlights that they do not endorse it, and any loss of data, ban, or other recourse taken by Niantic as a consequence of this process is your responsibility if you choose to play it this way.
Can I download Pokémon Go hacks?
There are heaps of links claiming to offer hacked versions of Pokémon Go floating around, offering fake GPS, location spoofing, and hacked radars. However, we strongly advise against using these. Not only is it against Niantic's terms of service, which puts you at risk of being banned and losing your account, but it is also potentially unsafe, as cracked and hacked files may infect your device. It's just not worth it, no matter how badly you want that critter that's not available in your region.
And that's it for our Pokémon Go download guide. If you're looking for more location-based fun, be sure to check out our list of the best games like Pokémon Go for more fun in the wide world.