The world has been in a… tumultuous place the last few years. It might not surprise you to learn that originally Pokémon Worlds was meant to be held in London back in 2020 to neatly coincide with Pokémon Sword and Shield, alongside the clearly Britain-inspired region of Galar. Well, clearly, that didn't happen, but eventually, we got a glorious, if belated, celebration of Pokémon in good old blighty this year.
The Pokémon World Championships (often called Pokémon Worlds) features a collection of Pokémon players from all over the world across several different games and formats, locked in fierce battles to decide who truly is the very best like no one ever was. This year featured Pokémon VGC in the form of Pokémon Sword and Shield battles, the latest Pokémon TCG using Pokémon Astral Radiance and Pokémon TCG: Pokémon Go sets, Pokken Tournament DX, Pokémon Go, and the new kid on the block with Pokémon Unite.
Before we dive into our experience at Pokémon Worlds 2022, be sure to check out our guides covering everything Pocket Monster with articles on the best starter Pokémon, fish Pokémon, monkey Pokémon, cat Pokémon, dog Pokémon, and learn all about the upcoming creatures with our Pokémon Scarlet and Violet new Pokémon guide.
The celebrations were in full force by the time we attended on Saturday. The Pokémon Worlds took over the Excel Centre in London from Thursday until Sunday, with qualifying rounds for each of the different games kicking things off. London itself also got somewhat of a Pokémon takeover, with Pokémon characters roaming the streets around the arena and several high-profile London locations dressed for the occasion.
We arrived early on Saturday morning, and while we were there to check out the main event, we couldn't attend without getting a lot in the coveted Pokémon Center. A pop-up Pokémon Center opened in London back in 2019 to coincide with the launch of Pokémon Sword and Shield, but demand was so high that some customers waited upwards of six to eight hours to even get a glimpse of the store.
This time a new booking system seemed to alleviate huge queues, and we turned up not long before our allocated time slot and queued for about 20 minutes before getting a chance to explore the massive store filled with fantastic and exclusive Pokémon merchandise. There were, at one point, unique Pikachu and Roserade plushies dressed up like Beefeaters from Buckingham Palace, but despite The Pokémon Company making thousands of them, there were none in sight by our trip to the store on Saturday morning.
Similarly, there was a figure of the Beefeater Pikachu, but alas, these were also sold out by the time we turned up. I dread to think of the prices they're already fetching online, but there were still plenty of other great items to browse. The shelves were lined with a huge variety of clothing items adorned with unique Pokémon Worlds 2022 branding, umbrellas, backpacks, and even a gorgeous black jacket with a pink inlay decorated with the words London all over it. Sadly it was a bit too rich for my budget, but that didn't stop us from getting some Poké-swag.
The shelves were littered with some premium merchandise, including a gigantic £400 Arcanine that I saw more than one person walking around the centre with, lifesize Psyduck and Piplup plushes that also fetched a pretty penny, some amazing Pokémon skateboards (our writer Kayleigh picked up a Toxtricity one and I'm so jealous), as well as some high-quality figures, collectables, and much more.
Perhaps because many of the most-wanted Pokémon had sold out, or perhaps because this was an event for Poké-maniacs, a lot of the plushies were of some of the more forgotten Pokémon, and a fan of any age could probably have picked up a few plushies of their favourite Pokémon. I took home a Polteageist plush that I'm in love with, as well as a chibi Rayquaza that will take pride of place on my desk. Plush Azumarill, Corsola, Yamper, and so many more were absolutely everywhere, and I find it hard to imagine a fan who didn't fall in love with at least one item there. It's a shame it's not permanent, but we certainly made the most of it while it was there.
While the Excel Centre's main room was used for the professional tournaments (more on that later), the actual area had been adjusted in Pokémon Go, so anyone playing the game while walking around would find increased catch rates and, naturally, some very successful raids. One area was renamed Krabby Road, and fittingly you could spot plenty of the cute crabs wandering the virtual corridors. I managed to bag a few legendary 'mon in Pokémon Go raids while queuing, and every time a room opened, it was immediately rammed with 20 eager trainers all looking to nab the same creature. Easiest raids of my life.
Trainers could also bag a special gift for Pokémon Sword and Shield through a local mystery gift, an authentic Sinistea, the rare form of the Pokémon which has a sticker on the bottom to prove it's the real deal. The odds of finding one in-game are pretty low, so I'm pumped to add one to my collection. I wonder how many hours it would take to find a shiny authentic Sinistea? Actually, I don't even want to think about it.
Now, wandering into the main arena, Pokémon Worlds truly felt like the event it had been built up to be. The massive main hall was adorned with Pokémon decorations and a gigantic balloon Pikachu, making the room feel like heaven on earth for Pokémon fans. Filled with hundreds of eager players, dozens of tables laid out for combatants in each different game, and some exclusive merch up for grabs for participants to earn through points earned in matches. The buzz was amazing, and just the joy of seeing so many fans together was enough to fill my heart with delight.
I also want to commend both the Excel Centre and its staff for carrying out constant bag searches for anyone entering the main arena, as well as enforcing a strict mask rule. Nobody was allowed in without a mask, and I appreciate the continued effort to safeguard the health of attendees, especially at an event attended by so many young trainers and their families, and with so many participants flying in from different corners of the globe. These events can be a hotbed for transmission of illnesses even outside of COVID-19, so the attention to safety is hugely appreciated.
The stage itself was a huge construction, including a gigantic double-decker bus (not a real one), and the sort of production you should expect from the biggest event in the Pokémon world. Matches were played simultaneously on the main stage but split into three main categories of Pokémon Unite, Pokémon VGC, and Pokémon TCG. Pokémon Go battles had taken place in the days prior, and if Pokken was played on the main stage I missed it, or perhaps it had already finished by the time we were in attendance. Each match was also broadcast live, with presenters for each game live-casting a dozen or so metres from the stage with an impressive pop-up studio for each.
Everything looked premium and well produced, and getting to see the presenters reacting live to the exciting matches just behind them was fantastic. Watching top-level VGC games is always a blast, and the ones I caught were no exception. For more information on the final battles, you can check out our article on the Pokémon World Championships final results, or head on over to the official Pokémon Youtube channel to watch back some of the exciting matches from the weekend.
Walking around the event, I managed to also catch some Pokken matches, tucked away in a corner, which will also be the last time the game is represented. It's a shame it didn't seem to find an audience outside of a dedicated player base on the Switch, as I always loved the phase mechanics, which shift between a 2D and a 3D fighter, plus any game which lets me play as Empoleon is immediately worth a purchase. I hope a sequel in the future marks a return to the series.
Another thing I caught in my term there was a glimpse of Pokémon head honcho Junichi Masuda himself, signing posters for fans and taking time to speak to people where he could. Though he recently stepped down from his position at Game Freak into a new role at the Pokémon Company, Masuda has worked as a director or producer on pretty much every mainline Pokémon game since Pokémon Ruby and Sapphire. He's been instrumental in the modern era of Pokémon and is beloved by many fans, so seeing him in attendance was a lovely addition to proceedings.
Though that was about it for my visit, the fun continued on Sunday as The Pokémon Company aligned some big announcements with the closing ceremony. We got a glimpse of the next generation of Pokémon TCG, including a look at upcoming cards featuring the box legendary from Pokémon Scarlet and Violet, the mighty Miraidon and Koraidon. Speaking of Scarlet and Violet, a new trailer for the games reveals an exciting Pokémon Scarlet and Violet new Pokémon in the form of the ride Pokémon Cyclizar, who has a striking resemblance to the box legendaries, thanks to the wheel on its chest. We can only assume it will transform into the two legendaries in a way Game Freak is yet to explain.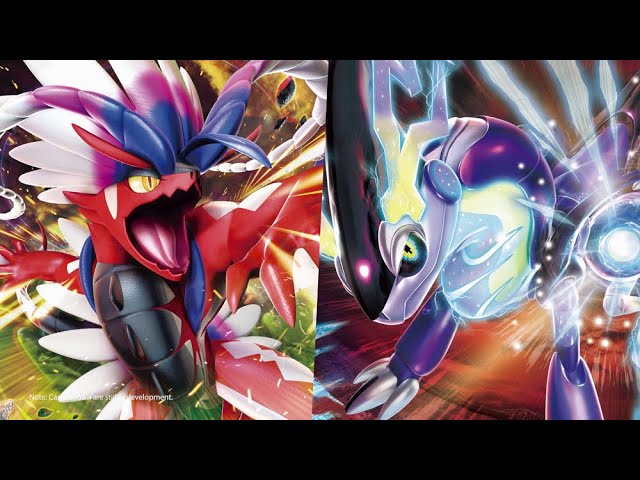 In a nice touch, the latest trailer also has a strong focus on new battle elements, showcasing the new Terastal Pokémon feature a little more, as well as debuting some new exciting battle items sure to shake up the meta. The mirror herb allows your Pokémon to copy any stat buffs gained by your opponent, so belly drum users beware. We also got a glimpse of the item known as loaded dice, which increases the chance of multistrike moves like bullet seed landing a high amount of hits. It's going to be fascinating to see how the game changes later this year, particularly the promise of the new tera types and the exciting Pokémon Scarlet and Violet Tera raid battles. Alongside the new Pokémon Scarlet and Violet co-op, the future of the series is looking bright and sunny, much like the shores of the Spain-inspired Paldea itself.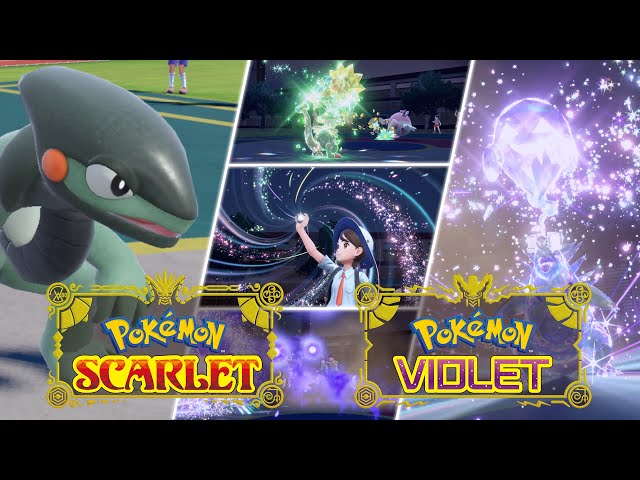 Altogether, Pokémon Worlds 2022 was a rousing success and a fitting celebration of the series in the modern day, as well as a joyous reunion for fans who have waited to celebrate their love for the series in person for years now. Game Freak has already confirmed that the Pokémon Worlds 2023 will take place in Yokohama, Japan, marking only the second time the championships have taken place outside of North America. I'm not sure if we'll be able to make the journey over then, so I'm grateful we got to experience such a powerful and loving tribute to Pokémon on our own shores this time around.