It's time to lock and load, because the sci-fi, third-person shooter gacha game Project Snow is on its way to mobile and PC. While we may still have a while to wait until the global Project Snow release date, pre-registrations are now open through TapTap, and there are plenty of trailers full of action-focused eye candy to keep us waiting with bated breath.
It looks like 2023 is shaping up to be a pretty great year for all fans of gacha games, with heaps of interesting titles on the horizon. Check out our Valiant Force 2 release date, Aether Gazer release date, Argent Twilight release date, Higan: Eruthyll release date, and Reverse: 1999 release date guides to keep a couple on your radar.
When is the Project Snow release date?
Since its first global CBT back in June 2022, we've not heard much about the global Project Snow release date. With it slated to come to PC, Android, and iOS, we believe it's likely that we'll see at least one more round of global beta tests, as the first was restricted to Android only.
With that said, we predict that Project Snow will see its global release sometime in mid to late 2023. Of course, as soon as we find any more concrete information, we'll be sure to update this guide.
How do I sign up for Project Snow pre-registrations?
You can pre-register for Project Snow through the game's TapTap page. Simply sign into your account and hit the big green button to pre-register for either Android or iOS access.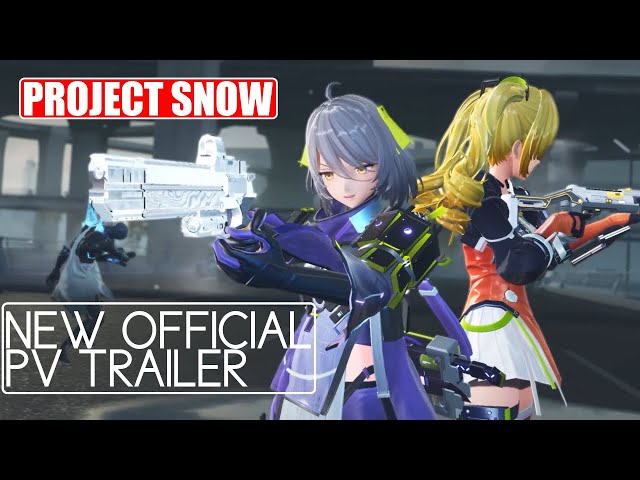 Is there a Project Snow trailer?
There certainly is! You can check out the official Project Snow PV trailer for Android and iOS above, which gives us an insight into the dystopic, futuristic world in which the game is set. It also gives you a glimpse at the fast-paced, third-person shooter action combat, along with some of the beastly bosses and colossal constructs you can expect to face come the release. If you want to see even more gameplay, you can check out this video, which showcases even more of the action.
And that's all we've got on the Project Snow release date for now. If you want something to pass the time until we get to dive into this exciting, gun-blazing bonanza, check out our lists of the best mobile shooters, the best mobile RPGs, or Genshin Impact banners for more titles to explore.