When Tencent provide us with a PUBG Mobile update, you know it's going to be a big one. However, keeping track of these updates and what's included in them is no walk in the park. That's why we are helping you out with a regularly updated PUBG Mobile guide.
Our PUBG Mobile update guide will list the major recent changes in chronological order, so you can look back and see what's been added. We here at Pocket Tactics, we like to look forward more often than looking back, so we'll keep the list of updates nice and slim as we don't want to distract you with changes made to PUBG Mobile last year.
If you are a PUBG Mobile fan, then be sure to keep an eye on our PUBG Mobile redeem codes and PUBG Mobile emulator guide. Anyway, without any further build-up, let's get into the most recent PUBG Mobile update. We recommend bookmarking this page as we will update it regularly when there is a new update to talk about.
Now, let's get into all the juicy update details.
Here is the latest PUBG Mobile update
PUBG MOBILE UPDATE 1.6
PUBG Mobile was updated to 1.6 recently, including a brand new mode called Flora Menace and many returning features. You can watch the trailer below.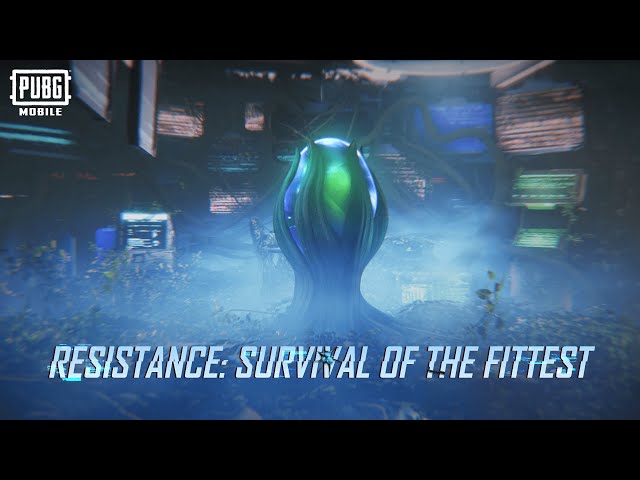 PUBG Mobile update 1.4
PUBG Mobile will release updates starting from May 11. This update requires 660MB of storage space on Android and 1.67 GB on iOS. Update to the new version between May 11 and May 16 to receive:
2,888 BP
100 AG
Banana Bonanza (3 d) *1
New mode:
Titan Strikes: Titans arrive on Erangel on May 11, Sanhok on May 15, and Livik on May 20, the event ends on June 8
New map:
The Hangar: This map is a hangar on a huge ship floating on a vast ocean. Team Deathmatch, Arena Training, and Team Gun Game are the supported modes. The Hangar starts on June 1
Combat improvements:
OTS mode: the new over the shoulder shooting mode has higher accuracy but comes with the cost of movement
M249: the M249's appearance has been updated, and its stats have been adjusted
Pistol: balance adjustments
Marksman Rifles: improved the scope's cross-hair calibration by reducing the aiming crosshair drift
Game performance:
Updated character creation to reduce lag
Updated the backpack to reduce lag when opening it
Updated vehicles to reduce lag during entry and exit
Updated GC strategy to reduce lag
Updated terrain LOD and cropping to increase overall frame rate
Updated the sky and water to increase the overall frame rate
Updated character rendering to improve frame rate and crowd rendering
Fixed the occasional startup crashes for iOS 1G devices
System improvements:
Achievement UI has been upgraded, and hidden achievements have been added.
Players can directly view new shop and supplies content in the message manager
Synergy can now be displayed on player information cards for players in teams and on the match results page
Rewards have been added for tiers
Participating in the All-Talent Championship will now count towards completing Daily Mission Combat Missions
New season content:
Royale Pass S19: from May 17 you can traverse to the Microcosm. The Insect Queen-Mini 14 and Wonderland-AKM will be up for grabs, and players can choose between the Insect Queen Set or General Beetle Set
Cheer Park improvements: a new graffiti wall has been added, and the ferris wheel now rotates automatically. The MK12, M1014 and Famas have been added to the Training Grounds and Cheer Park
PUBG Mobile Update 1.3
PUBG Mobile update 1.3 has now arrived, bringing with it fresh Metro crossover content, the Season 18 Royale Pass, and a deadly music festival. It weighs in at a sizeable 640MB on Android and 1.55GB on iOS, and it's recommended that you update your game as soon as possible if you want to play with others using the latest version.
PUBG Mobile update 1.2
PUBG Mobile update 1.2 has transformed the game's Erangel map, introducing otherworldly runes that grant special powers. Alongside new guns and game modes came a host of smaller balancing changes.
pubg mobile update 1.1 patch notes
The patch notes for PUBG Mobile's beta update 1.1 have been revealed, listing a good deal of the content we can expect to come to the game soon. This includes a new game mode, new equipment, and a winter festival event. Here's everything we know for now:
Metro Royale: a new game mode with two unique maps, equipment, and challenges
Winter Festival: a themed winter event where players can visit the Winter Festival Hut and more
Spike trap: this is a new item for classic mode
We don't know how long the beta testing is going to be on this update, but we'll add more details to this list as they are revealed.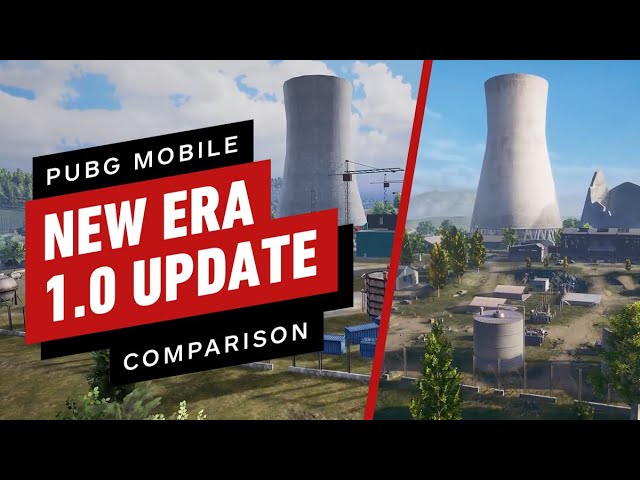 PUBG Mobile New era – Version 1.0 Patch Notes
In case you missed it, Tencent recently announced PUBG Mobile 1.0, aptly-titled 'a new era'. The update seeks to bring PUBG Mobile back into the limelight, with graphical improvements, a revamped UI, and lighting changes. You can check out the full list of changes by reading the patch notes below:
New Erangel
Updated sky, land, water, and vegetation
Building changes
Large resource point changes
Mylta Power: remodel with new building layout
Quarry: improved textures, adjusted building layouts, and seven new warehouses
Prison: adjusted terrain, added walls, new building layouts
Added trenches, wooden barricades, abandoned tanks, and constructions
Adjusted the structure of some urban areas
Some buildings now have basements
Livik improvements
New weapon: M1014 is a semi-automatic shotgun with seven rounds
Improved rock, water, and waterfalls textures
Reduced advantages of the scaffolding opposite the waterfall
Increased water depth above the waterfall
The large boat is replaced with a speedboat, which refreshes, and can be used in narrow waterways
Minor changes to supply drops
Adjusted grass distribution
Fixed the monster truck getting stuck and tree disappearing glitches
Beyond A.C.E
Mysterious energy towers remain in Erangel.
Players can redeem supplies from these towers by meeting certain conditions in combat
Players have a chance to enter this mode during Erangel matchmaking in classic mode
EvoGround additions
Payload 2.0: fully armed vehicles including a new helicopter
Take the base and find new super weapon crates which contain heavy weaponry and powerful items
Advanced communication towers allow players to respawn defeated teammates
New vehicles: armed UASZ, Dacia, Buggy, and Pickup
New heavy weaponry: AT-4 laser-guided missile and M202 four barreled rocket launcher
New items: UAV controller, man-portable radar, bomb suit
Security improvements
Added a penalty strategy to target the newest plug-ins/cheaters
Improved the process and policy to react and combat new hacks more swiftly
Graphical improvements
Improved the skin textures for character models
Introduced more natural transitions between parachute drop animations
Adjusted building and terrain transitions
Better lighting
Improved hair quality
New water surface shaders
More accurate models for weapon sights
Better shell ejection animations while firing
Improved the display of crosshairs for the holographic, red dot, and optical sights
Other improvements
Most cellphones can support 90 FPS
Tommy gun can now be equipped with a red dot or holo sight
UMP45: higher rate of fire and damage
DBS: can now spawn on the ground
Improved monster truck model
Firing removes invincibility in the arena mode
Cheer pack extreme arena: opens October 23, fight zombies in a transparent building
New UI
Royale pass season 15
For more content like this, head on over to our PUBG Mobile UC guide.