Apparently, April is a popular month for celebrations (besides Easter, we mean), as It's Raid: Shadow Legends' third anniversary. In that time, the game has amassed 80 million downloads with two million monthly active users, and if all that isn't impressive enough, Raid: Shadow Legends has 400 million users worldwide.
As with any milestone, Plarium is holding an event to celebrate Raid: Shadow Legends' third anniversary, and because this is a big game, it only makes sense to party hard, which is why the good times keep rolling until next month. As part of the birthday celebrations, you can take part in community challenges, in-game events, and earn a variety of lovely rewards. You also get to witness your game history and achievements through a personalised video.
"We are humbled by the incredible outpouring of support we've received over the past few weeks from the RAID community, which continues to grow larger every day," Plarium CEO Aviram Steinhart says. "The players truly make the community, and for that, we are so thankful. This month is for all of you."
When does the Raid: Shadow Legends third anniversary event begin?
From today until May 14, you can dive in and be part of the celebration – a whole month of partying.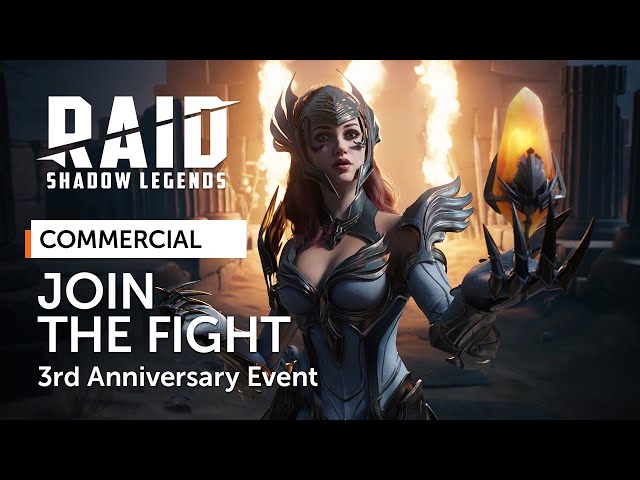 To learn more about this game, make sure you check out our Raid: Shadow Legends guide. We also have a Raid: Shadow Legends tier list that ranks every available champion, so you know who to use.
If Raid: Shadow Legends isn't the game for you, perhaps our list of the best mobile RPGs has games that are more to your liking. Or, you could check out our picks for the best iPhone games and best Android games to see what else is out there.