Want to learn how to script in Roblox studio, but not sure where to start? You've come to the right place. Scripting in Roblox is a fantastic way to let your creativity run free. You might start small, but you'll be creating models soon enough. From here, you aren't too far away from creating entire games!
Maybe you've been inspired by seeing creative Roblox inventions made by others who got their start learning basic Roblox script, like Roblox Piggy, the survival horror game. Or, maybe you've been looking at our list of the best Roblox horror games, and fancy having a go at designing something yourself.
To get you started with learning script in Roblox studio, we've put together five of the best Roblox script tips that we can find, to kick off your scripting journey. Whether you prefer learning about script from video tutorials, communicating with other experienced Roblox developers, or working out scripting in your time by building your own games, you'll find all of the advice you need below.
Roblox scripts – tips to get you started with Roblox Studio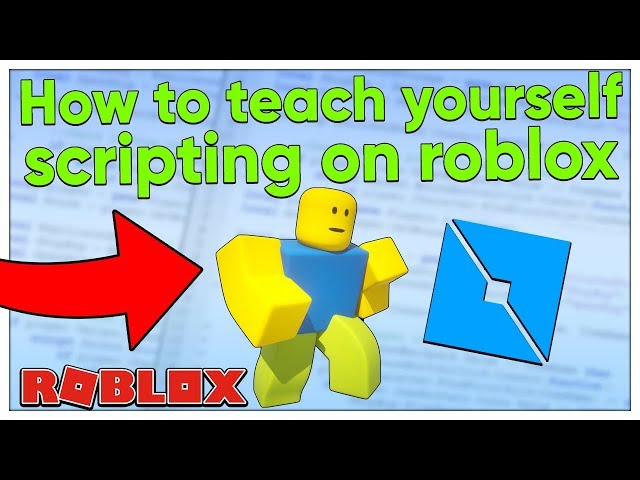 Watch Roblox script YouTube videos
We picked up these excellent Roblox script tips from TheDevKing, who also has a huge selection of specific Roblox scripting tutorials. If you're looking for an in-depth tutorial, then this one by AlvinBlox (who also has a wide variety of other tutorials) is also a great resource for beginners.
Check out the Roblox Developer forum
The Roblox Developer forum is a great resource for Roblox players who want to communicate with, learn from, or just chat with other Roblox developers. The Roblox Developer forum has dedicated sections for updates, help and feedback, and platform-specific feedback. There are also sections to communicate and collaborate with other Roblox developers, plus a whole section of resources to take advantage of.
If you're having trouble with your Roblox scripts, the forum has an active community ready to help out with your issue by offering feedback and advice.
Decompile free Roblox script models
If you're looking to learn how to create a specific item in Roblox studio, reverse engineering another creation is a great way to go about it. Simply search for the item you want to learn how to create, and check the 'script' tab in the menu on the right-hand side of the screen to open up a window containing all of the scripting information for that item.
Read the Roblox wiki
Much like the Roblox Developer forum, the Roblox wiki is also a great resource for in-depth, step-by-step scripting tutorials, like this one.
Make simple games to test your Roblox script ideas
This one is a little more advanced, but once you've figured out the very basics of Roblox script, why not try your hand at making some simple games to test out your ideas? Putting together simple scenarios and playtesting them is a great way to test if individual parts of your script are working the way you intend.
So, there are five tips to get you started on your Roblox scripting journey. If you're just getting started with Roblox, why not check out our guide on how to get started with your Roblox login, or here's a guide to our favourite Roblox games, if you're looking for some fresh inspiration.