One of the most popular YouTubers on the planet is coming to MY.GAMES' tower defense card came, with a Rush Royale Jake Paul collaboration on the horizon. Arriving in the game in full boxing attire, this content creator turned chaotic cruiserweight is here to offer you a helping hand by keeping enemies away from your base. Sure, it still might not be enough to make our list of the best boxing games, but we're not complaining.
Arriving as part of the two-month-long 'The Champion Rumble' event until July 29, the Rush Royale Jake Paul team-up offers plenty of in-game rewards for participants, including a very snazzy Belt of the Island Champion reward. Of course, you can also earn Paul himself as a playable character, with his powerful right hooks coming in handy, plus other epic heroes for your roster.
Still, the big draw for fans of Paul is the man himself contributing voice-over work to the title, so the little Jake in the game has the voice of the big Jake from the ring. He's no pushover, either, with the unique abilities 'hype' and 'super hit' making him an instant tower defense title contender. Better still, those who pick Paul up can keep him after the event ends, so you always have a boxing champ on hand if you need one.
To check out what Jake Paul's plans are for Rush Royale, check out the trailer below.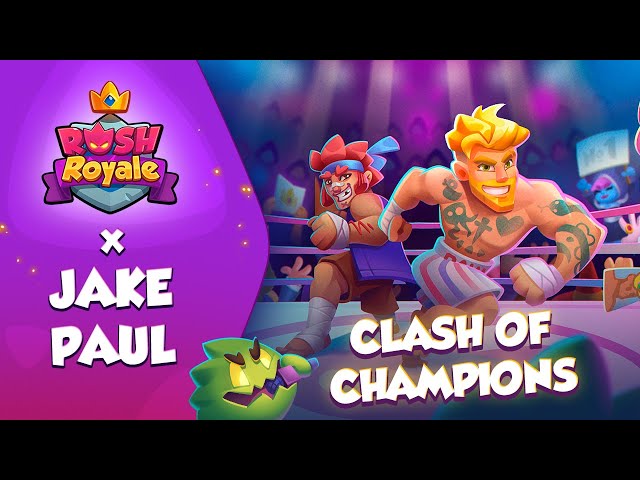 There you have it, all you need to know about the Rush Royale Jake Paul collaboration. For more fighting talk, check out our guide to the Mortal Kombat 1 characters. Or, if you're more of an anime fan, get some Roblox freebies with our Project Slayers codes, Anime Weapon Simulator codes, and Deadly Sins Retribution codes.