Nintendo is out to destroy your savings account again by announcing a gorgeous new themed console. This time it's for Splatoon 3, the upcoming ink-based shooter full of zany music. Anyone want to lend us a few hundred squid?
The new Splatoon 3 Switch OLED console features many different Splatoon-themed touches, from the blue and yellow gradient joy-con, the engraving on the back of the console, and a big ink splotch on the dock itself. This is one of the more detailed special edition consoles we've seen from Nintendo, and the first time we've seen one on the Switch OLED.
Check out our Nintendo Switch OLED review if you're thinking of picking one up. Or if you're a fan of all things Inkopolis, head over to our Splatoon 3 soundtrack feature exploring all the nuances of the series' wild music. You can also take a look at the Splatoon 3 release date and Splatoon 3 pre-order guides so you can make sure you're ready to splat all over the place on release day.
When does the Splatoon 3 Switch OLED release?
The Splatoon 3 Switch OLED will be available on August 26, 2022. Check out the reveal trailer below to get a closer look at that beauty.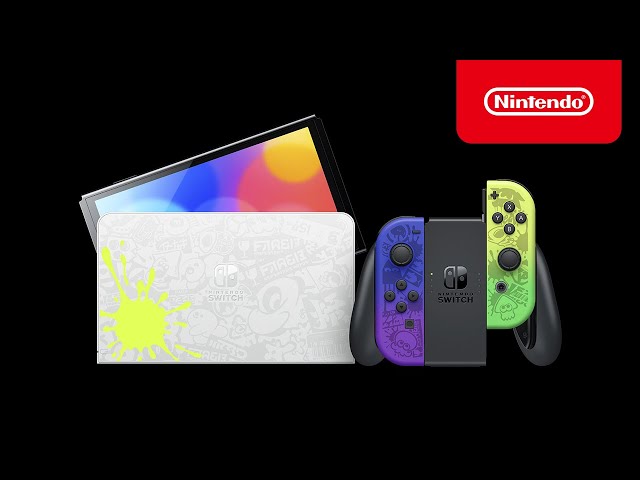 If you wish you could live in Splatsville, check out our Splatoon amiibo, Splatoon 3 hairstyles, Splatoon 3 idols, or Splatoon 3 weapons guide to make sure you're up to speed.