With a set Starfield release date, many want to know if there's a Starfield Nintendo Switch version. It feels like a lifetime ago that Bethesda announced Starfield at E3 2018. Mind you, since then, Microsoft bought ZeniMax, Bethesda's parent company, thus owning the Doom and Elder Scrolls studios. Not only that, but we've had a worldwide pandemic, the next generation of consoles, and a new English monarch.
Unfortunately, not every game makes it to the hybrid console, but people live in hope, as you can see with our God of War Switch, WWE 2K23 Switch, and Twilight Princess Switch guides. If you want to know what is on the hardware, our best Switch games list is a great read.
Anyway, onto everything you need to know about Starfield on Nintendo Switch.
Is Starfield on Nintendo Switch?
Sorry friends, but Starfield isn't coming to Nintendo Switch. If you want to experience Bethesda's upcoming RPG, you need to be a PC or next-gen Xbox player. However, while it's unlikely this will change, Microsoft and Nintendo are partnering to bring more games to the platform, so who knows?
What is the Starfield release date?
Starfield releases on Xbox Series X/S and PC on September 6, 2023. For more information about this, pay a visit to our sister site, The Loadout, and their Starfield release date guide. They can also help you to acquaint yourself with the Starfield planets, and a possible Starfield PS5 port.
Our other sister site, PCGamesN, can also help you to uncover more about this RPG. They have Starfield cities, Starfield factions, and Starfield skills guides to help you survive when it's time to take off.
Is there a Starfield trailer?
If you do plan to get the game despite its absence from the Nintendo Switch, you can catch the latest Starfield trailer below: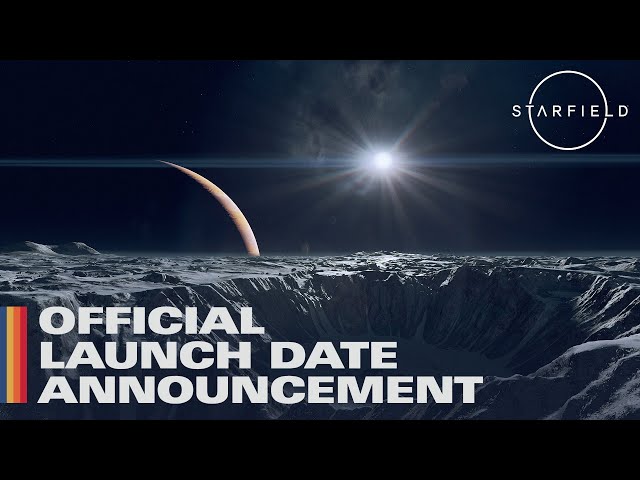 There you have it, the answer to that pressing question, is Starfield on Nintendo Switch? To find something that you can play, check out our best Switch RPGs list.
Still looking for more? While a good Starfield wiki can be a handy source of information, our new Starfield Database goes further, offering you daily news, searchable databanks, and even interactive tools. You can also find out what happened to the Starfield PS5 edition over on Starfield Db.