It's time to take a break from all the court drama in Tears of Themis, and head to a new island, Nosta – as part of the Mysteries of the Lost Gold event – where you get to hunt for legendary lost treasure and explore some exotic surroundings. Oh, and don't worry if you're unsure about leaving your virtual boyfriend behind, as all four guys are coming with you.
However, nothing is ever as simple as having a nice getaway, so you can expect to have more cases to solve, as well as opportunities to develop your romantic relationships. So, maybe there will be some drama after all, but at least you're not in a stuffy courtroom back in Stellis. While in Nosta, there are lies to unravel, truths to discover, and hidden supply chests to find.
There are four regions available for you to explore in Nosta – the beach, the forest, mountains, and the outer island. Of course, each area has its mysteries for you to uncover, and, as this is an event, there are many rewards just waiting for you to claim. For example, after resolving cases, you might earn the hunter's badge, which is unique to the Mysteries of the Lost Gold event, and is exchangeable for more exotic rewards.
Moreover, by participating in the event, you can earn 25 free draws, 1,560 s-chips, and the event-limited invitation sea breeze. Oh, and of course, there will be new Mysteries of the Lost Gold R-rated cards for you to collect:
Luke – all ready
Artem – here for you
Vyn – another side of you
Marius – practice makes perfect
Mysteries of the Lost Gold kicks off on September 3 and runs until September 27. Furthermore, if you draw during this time, your chances of receiving certain SSR-rated cards increases, thanks to the Shadow of Themis card pool.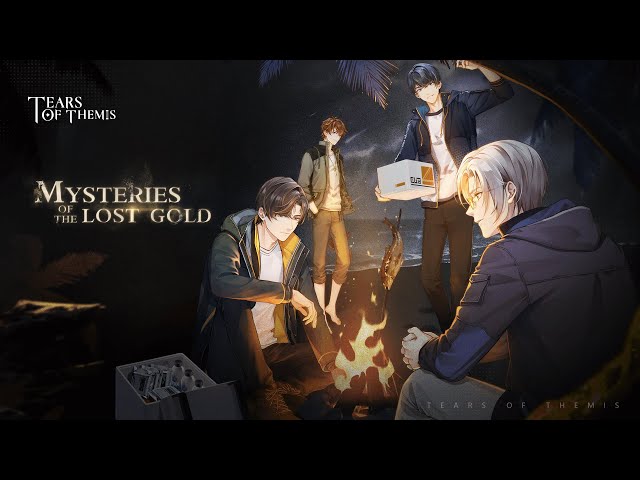 If you're thinking of starting Mihoyo's romance detective game, be sure to check out our Tears of Themis characters and Tears of Themis cards guides. Alternatively, you could look at our picks for the best iOS games and best Android games if you're after something different.