It's time for yet another event in Mihoyo's romance detective game, and this time, it's for those of you with a green thumb. The Tears of Themis Garden Home Day event is for a limited time only, and it encourages you to make the most of the fresh spring air by spending time in a lovely garden with your virtual love interest.
Of course, if you're to be sat outside in the Tears of Themis Garden Home Day event, you want some nice furniture to compliment the scenery. Fortunately, there are some late spring garden blueprints available for you to use, so long as you have enough exquisite lumber and stelling to craft your luxurious goodies.
However, it's not all about sitting in the garden on a sunny day – though we can't deny how nice it is to soak in the sun with a nice cold beer, and a Nintendo Switch in hand. You also have a number of Garden Home Day tasks to complete, and these are what provide you with the necessary materials to make some comfy outdoorsy furniture.
You can also complete the event-exclusive home improvement levels, which also provide you with the necessary items to customise your furniture. Oh, and not to worry if you don't end up with enough currency to purchase all the blueprints you want, as the late spring garden blueprints are to be permanently available in the lounge store.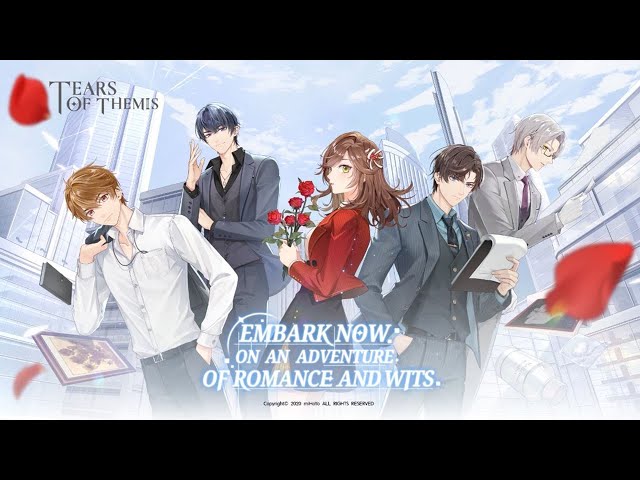 When is the Tears of Themis Garden Home Day event?
It starts today, with all tasks being available until April 13.
If you're new to the game, and aren't sure who the right guy is for you, head over to our Tears of Themis characters guide to learn more about the eligible bachelors. We also have a Tears of Themis cards guide, so you can familiarise yourself with the game's mechanics.
Should you not find love here, perhaps our list of the best dating games on Switch and mobile will introduce you to your virtual soulmate.