Mihoyo's first-ever romance detective game, Tears of Themis, is launching for both iOS and Android devices on July 29. As you might expect, this one thrusts you into the world of law and justice.
In Tears of Themis, you will take on the role of a new attorney at Themis Law Firm, who is tasked with investigating a series of unusual cases that arise in Stellis City. Of course, you will not be doing this alone, and that is where the romance side of things comes into play. You and your love interest will seek the truth together, building your relationship as you explore crime scenes together, interrogate suspects, and gather evidence. With each solved case, you will come closer to the truth. How romantic.
You may be pleased to hear that there are four male protagonists for you to develop a relationship with, each of whom you can call up or speak to over video chat. Oh, and there are also character-specific stories for you to sink your teeth into along the way.
Pre-registration for Tears of Themis is still open for iOS and Android devices. Head over to the game's website to get signed up.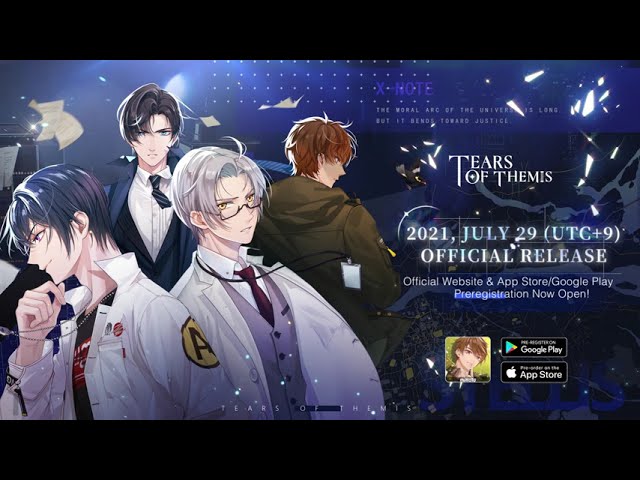 While this is Mihoyo's first venture into the romance detective genre, the developer is no stranger to creating mobile hits. You may be familiar with Honkai Impact 3rd, and you will have most definitely heard of Genshin Impact.
If you are yet to play either of those games but would like to, we recommend taking a look at our Honkai Impact characters guide and Genshin Impact tier list to discover which characters will best suit your playstyle. In our Genshin Impact review, we found it to be "a beautiful anime-style RPG, that is a joy to explore, though certain aspects can feel overly simple."