Sure, Valentine's Day has been and gone, but Tears of Themis embraces love and romance all year round, and that's why the Romantic Rail Getaway – Treasured Time with Him limited-time event is on the way. This is especially exciting for any attorney with a soft spot for Vyn or Artem, as both of these gentlemen can accompany you on your journey.
The Romantic Rail Getaway event is just days away, so what can you expect from it? Well, there are two paths for you to take, one with Artem and another with Vyn, and you don't have to just limit yourself to one. Live your best romantic life, and see what each route others. One is full of wine and culture, while the other is full of historical heritage. We admit the one involving alcohol has our attention – even if it is wine.
Should you complete a travel route, you can get your hands on some sweet rewards, including stelling and card level up materials. Better yet, if you finish both paths, you can grab the leisurely getaway badge, SR selection stars, s-chips, and more. However, no matter what, you can get two new R cards – Artem Sweet Tastes and Vyn Whole New Experience.
Furthermore, as part of the Romantic Rail Getaway Shadow of Themis portion of the event, you can get a rate-up of two SSR cards, the first is Artem Sunshine After the Rain, and the second is Vyn Food For Thought.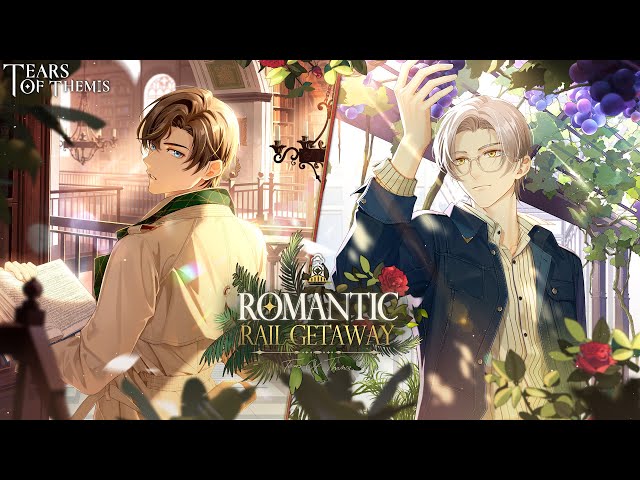 When is the Tears of Themis Romantic Rail Getaway event?
Romantic Rail Gateway – Treasured Time with Him begins on February 25, and runs until March 13, as does the Shadow of Themis portion of the event.
When does Tears of Themis' main story episode six release?
The sixth main story episode, dubbed A Vicious Cycle, releases on March 4, and promises to be a gut-wrenching case as you investigate the death of a college student.
If you're new to the romance detective game, our Tears of Themis characters guide introduces you to all of the eligible bachelors. We also have a list of all the Tears of Themis cards, where we also explain how the card mechanic works.
Or, if you're after something new to play, we have some great suggestions in our list of the best mobile platformers here.