May 25, 2022: We checked for new Ultimate Army Tycoon codes
If you want to be the ultimate army tycoon, Roblox Ultimate Army Tycoon is the experience for you! (Who'd have guessed, right?). Dive into an exciting world full of legendary fighters, floating islands, and more, as you collect coins to build up your tycoon and hire huge armies of up to 100 troops to capture points.
If you're looking for a little extra help along the way, we've got you covered. With our Ultimate Army Tycoon codes list, you'll be a top tycoon in no time, filling your pockets with handy coins to help you fill out your empire of OP troops. We'll be sure to update this guide as Zood Studios releases new codes, so check back from time to time to snag all the latest Ultimate Army Tycoon freebies.
For more free Roblox goodies, head over to our Roblox promo codes. We also have heaps of other handy guides just like this, including Anime Tycoon codes, Anime Fighters codes, Slayers Unleashed codes, and more.
Ultimate Army Tycoon codes
Active codes:
Expired codes: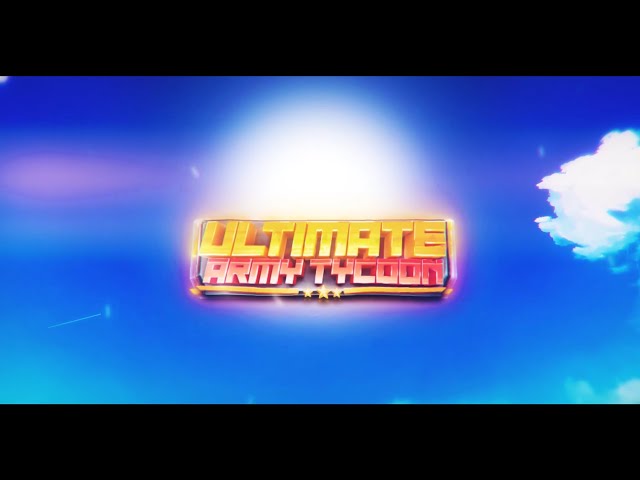 What are Ultimate Army Tycoon codes?
Ultimate Army Tycoon codes are freebies given out by the developer, Zood Studios, to help you on your tycoon journey. They usually take the form of free coins, and are released when the game reaches specific milestones, like a certain number of likes or views. So be sure to add the game to your favourites, and keep checking back here for more freebies.
How do I redeem my Ultimate Army Tycoon codes?
Redeeming your Ultimate Army Tycoon codes is easy, just follow these simple steps.
Launch Ultimate Army Tycoon in Roblox
Tap the cog icon
Type in your code
Hit enter
Enjoy your rewards!
That's it for our list of the latest Ultimate Army Tycoon codes. If you're looking for some fun outside of this blocky world, you can head over to our list of the best mobile games to find something new to play today.