Seafarers rejoice, a new swashbuckling adventure has arrived on mobile, as the Uncharted Waters Origin release date reignites the popular franchise with a fresh title this spring. Line Games Corporation present the 'seafaring sandbox RPG', available to download now, where players take on the role of a 16th-century pirate and enter a life of thrilling combat and trade routes.
Uncharted Waters: Origin is available in English, Japanese, and Chinese – both simplified and traditional – on mobile platforms. And, good news, there's crossplay with PC and Steam Deck versions, too.
The game is already proving successful as it won four awards at the Korea Game Awards in 2022, including the Sound and Scenario categories – and the Grand Prize. Line Games released Uncharted Waters: Origin in Korea first, and audiences were eager to snap it up.
Koei Tecmo Games works with Line Games and Motif – their development branch – to ensure a smooth and modern entry into the Uncharted Waters franchise to mark 30 years since its debut. Origin is actually based on two of the most popular titles in Uncharted Waters' history: Uncharted Waters II: New Horizons and Uncharted Waters: Gaiden. Origin boasts brand new 4K graphics in Unreal Engine 4, along with a fully orchestral soundtrack with a whopping 104 tracks.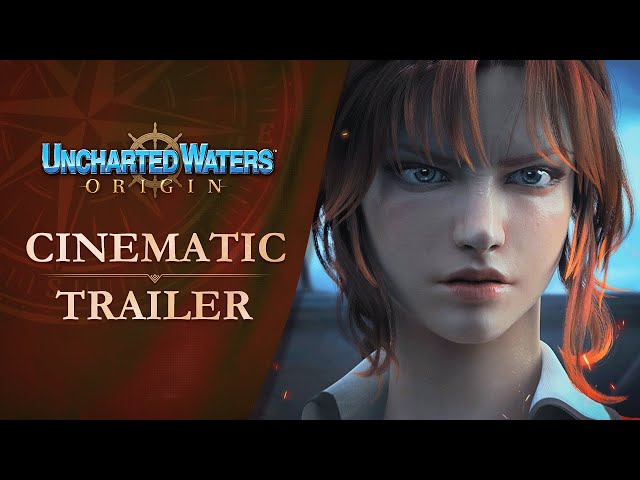 When is the Uncharted Waters Origin release date?
The Uncharted Waters Origin release date is March 7, 2023 – meaning it's already here! You can dive into the action by downloading it through Google Play, the App Store, or Steam. You can also find out more about the game on the official Uncharted Waters website and Youtube channel.
As a handy bonus, players who pre-register get some gifts in the game at release. These include armour, building materials, and items to speed up ships' build times. Plus, to celebrate the launch, Uncharted Waters Origin is holding a request event from March 7 – 30, where you can complete various trade, combat, and adventure requests to earn rewards. There's also a global launch attendance event running until March 31, which gives you Ducat and various ship parts and materials simply for logging in.
That's all we have for Uncharted Waters Origin right now – if you're looking for some other mobile game stuff, check out our Genshin Impact Ayato and Genshin Impact Dehya builds, or get some goodies with Street Fighter Duel codes and Shindo Life codes.